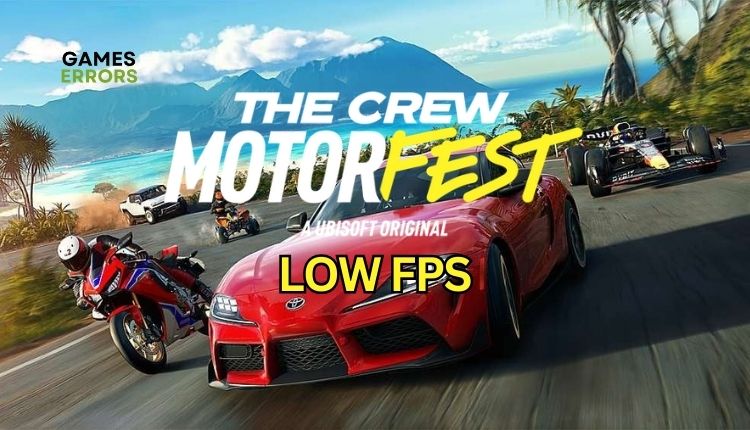 The Crew Motorfest Low FPS: How To Boost Performance Quickly
Check out our guide for improving performance and preventing lag or low FPS in The Crew Motorfest. 🏁🏎🏁
The Crew Motorfest players may encounter issues with low FPS, causing lags, stutters, and gameplay skipping. This can be frustrating, especially during intense driving sessions. We have created this guide to help you quickly and effectively fix low FPS issues with The Crew Motorfest.
Why is my FPS so low on The Crew Motorfest?
Various reasons might cause you to have low FPS in The Crew Motorfest, such as:
GPU driver issues: An outdated GPU driver can cause issues in the game, like failing to launch, stuttering, lagging, freezing, low FPS, or crashing.
Compatibility issues: The Crew Motorfest may experience low FPS if your PC hardware is not meeting the game's requirements.
Corrupted or missing game files: The Crew Motorfest may have low FPS due to corrupt or missing game files on your PC.
Third-party background services or apps: Running too many third-party apps in the background can slow the game's performance.
Security software interferes with the game: Your firewall or antivirus settings might cause performance issues with the game.
Not optimal settings: Incorrect settings on your PC and the game can lower FPS in the game.
How do I fix the Crew Motorfest low FPS?
First, apply these easy checks and fixes:
If your PC doesn't meet the minimum system requirements, consider upgrading it.
Restart the game or your PC to resolve temporary glitches.
Temporarily turn off your antivirus and firewall.
If previous tips fail to fix low FPS in The Crew Motorfest, follow the next troubleshooting methods:
1. Update GPU driver
If you have low FPS in The Crew Motorfest, it may be due to an outdated GPU driver. We suggest updating your driver to the latest version to fix this issue.
1. Press the Win+R keys to bring up the Run dialog.
2. Type; "devmgmt.msc" in the text box and hit Enter to open Device Manager.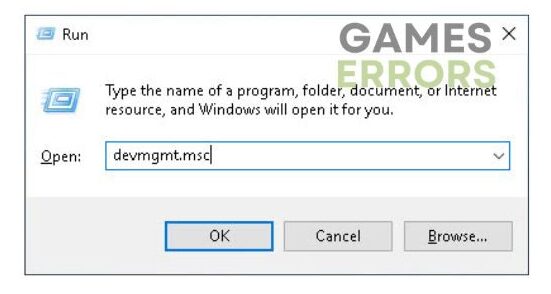 3. Double-click on the Display adapters, right-click on the GPU and select Update driver.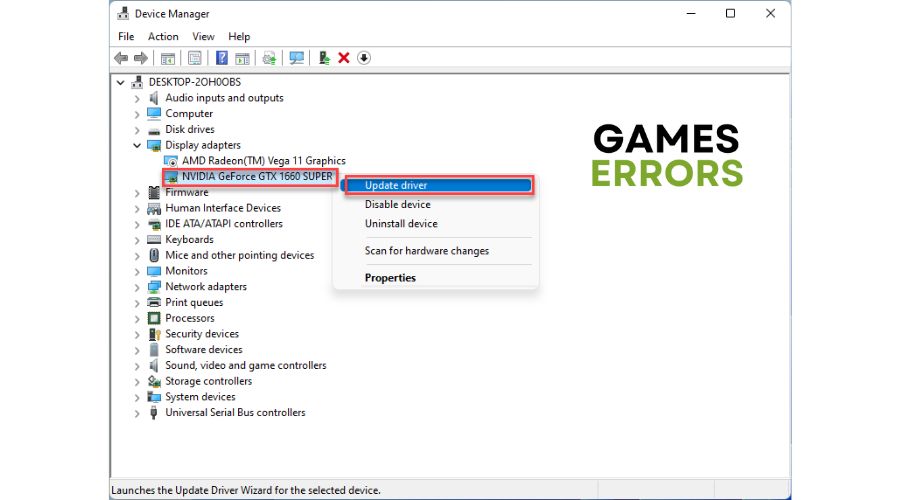 4. Wait while Windows searches for, downloads, and installs the latest GPU driver version.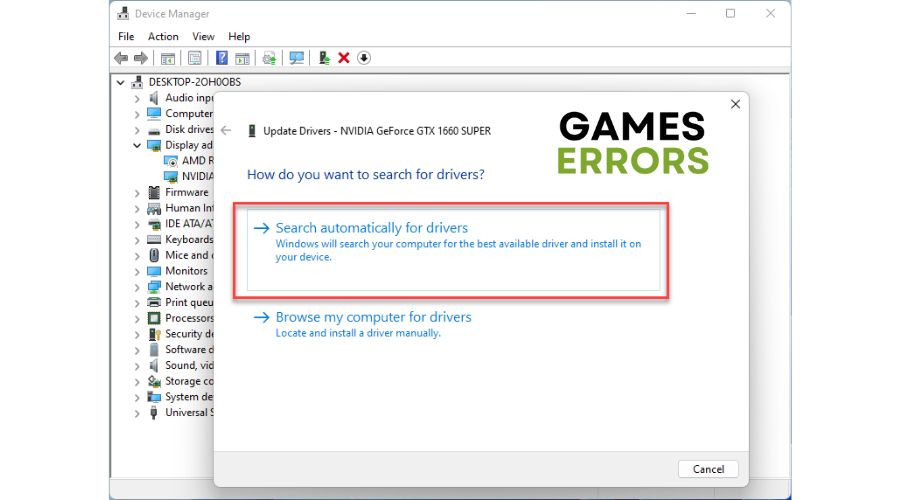 Keeping your Windows drivers up to date can be a daunting task. However, with Outbyte Driver Updater, it becomes effortless. This convenient tool automatically updates your drivers to the latest version available. This saves you the trouble of searching the internet for genuine drivers or manually updating them through the Device Manager.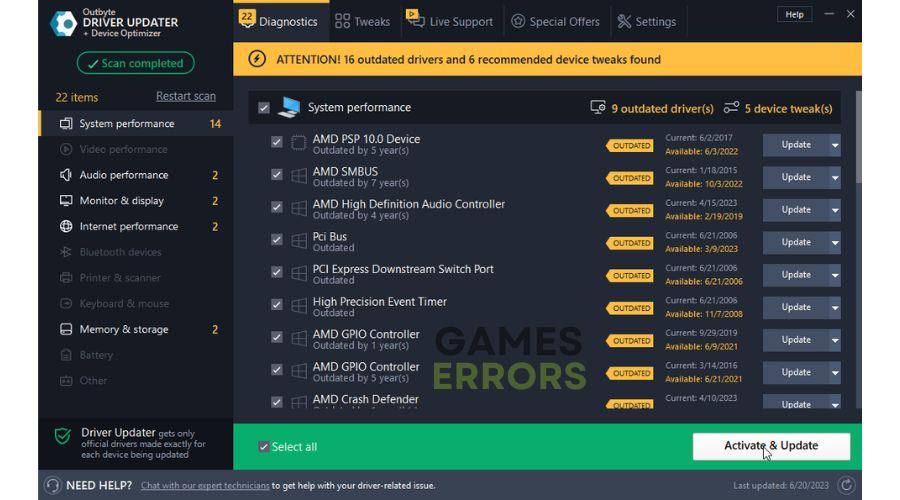 ⇒ Get Outbyte Driver Updater
2. Adjust Windows Gaming options
Time needed: 1 minute
To improve your game experience and avoid any performance issues in The Crew Motorfest, we recommend turning on the Game Mode feature and turning off the Xbox Game Bar. This may help increase your FPS and prevent any lags or stuttering gameplay.
Right-click on Start and choose Settings>Gaming.

Select Game Mode from the left pane and toggle ON this option.

Select Xbox Game Bar from the left pane and toggle OFF this option.

Select Captures from the left pane and toggle OFF Background recording.
3. Optimize system performance
Switching your Power Options and Graphics preferences to High-Performance mode can significantly improve your gaming experience, especially during intense gameplay.
1. Press the Win + R keys to show the Run dialog box.
2. Type; "powercfg.cpl" and press Enter.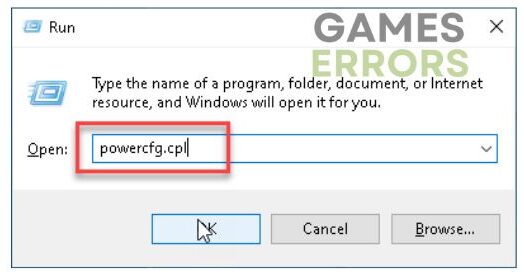 3. Under the Power Options, select High performance.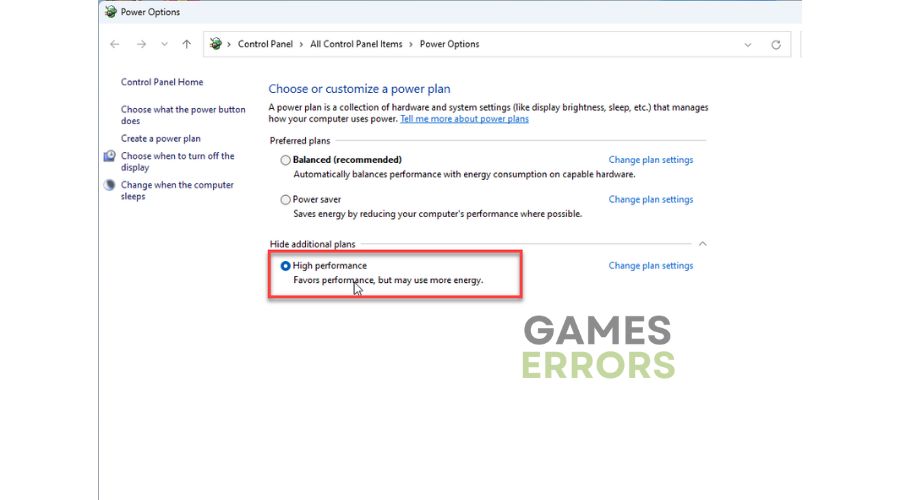 4. Right-click on Windows Start and select System.
5. Navigate to System>Display>Graphics.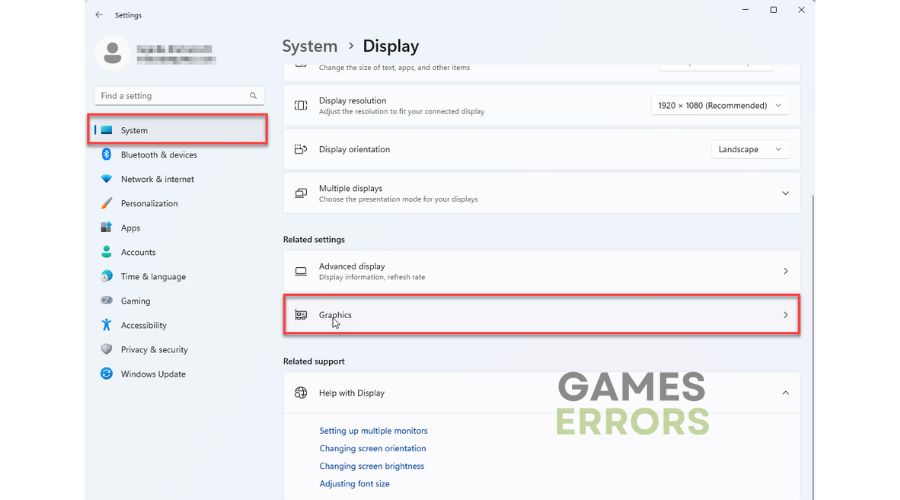 6. Select The Crew Motorfest from the Windows app list and click Options.
7. Tick High performance and Save changes.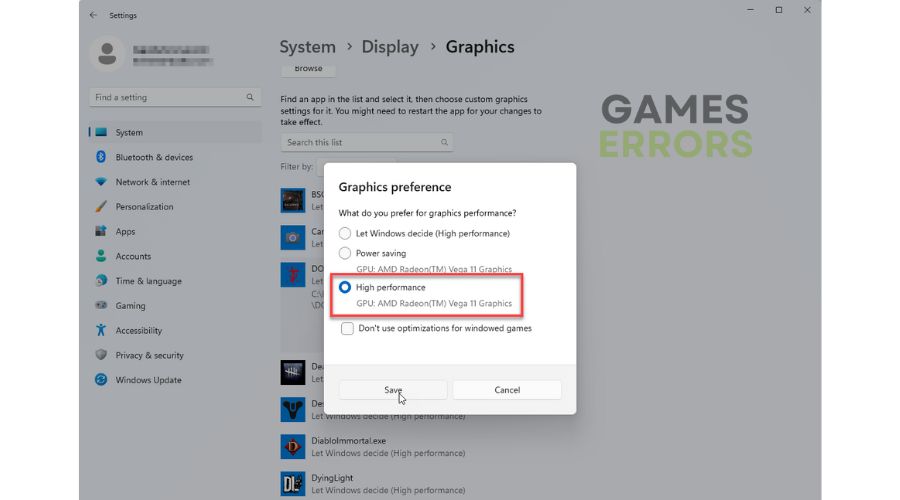 8. Reboot your PC and launch the game to check if the low FPS is gone.
🏍️Extra steps:
If your The Crew Motorfest still has a low FPS, consider these options:
Update Windows to the latest version.
Update DirectX, .NET Framework, and VCRedist.
Update the game.
Reinstall the GPU driver.
Disable the VSync feature in your GPU drivers.
Cancel any ongoing background downloads.
Ensure not to use an IGP instead of a discrete graphics card.
Lower your in-game graphics settings and resolution.
Disable the overlay feature.
Check the stability and speed of your internet connection.
If your PC is overheating, improve its airflow and check the thermal paste quality on the GPU or CPU.
Reinstall the game in a different folder or disk (prefer SSD/M.2 drive).
Conclusion
To ensure optimal performance while playing The Crew Motorfest and prevent low FPS, we recommend verifying if your system meets the requirements, updating your GPU driver, and setting your Power Plan and GPU preferences to High performance. Optimizing your Windows Gaming options and adjusting the graphics settings to match your hardware capabilities can be beneficial. However, do not hesitate to leave a comment below if you have any inquiries or recommendations.