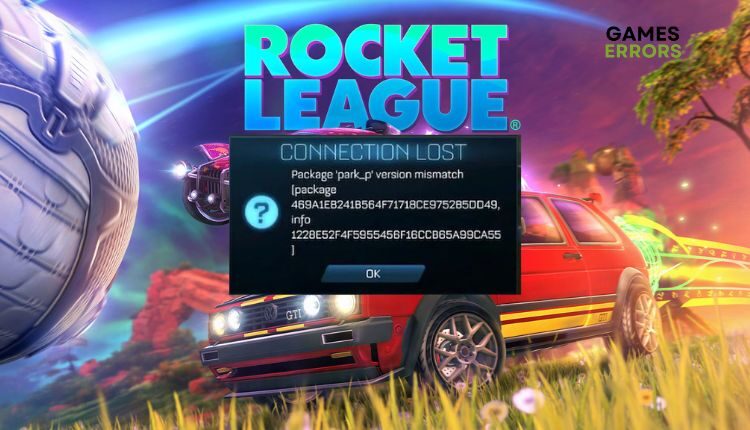 Version Mismatch Error in Rocket League: Easily Fixed
Have you got the version mismatch error in Rocket League? Don't worry; we have a quick fix for this issue. ⚽🚗
Rocket League by Psyonix is a cute competitive sports game that combines soccer and racing cars. Inflated rocket-powered cars must kick a giant soccer ball into the opponent's goal. Although released eight years ago, Rocket League has remained popular among younger players, so Psyonix updates it periodically.
Unfortunately, after the latest updates, you may encounter an unpleasant version mismatch error in Rocket League. Don't worry; we have prepared specific tips on how to get rid of the error successfully and continue enjoying the match with your friends.
Why do I have a version mismatch in Rocket League?
A Rocket League version mismatch error means that your installed version is not compatible with the currently supported version, so the two versions of the game do not match. This error may occur after a new Rocket League update. So, while you are playing on the old version of the game, at that moment, the servers are updated to the latest version of Rocket League, and that's how the mentioned problem occurs.
How do I fix the version mismatch in Rocket League?
Follow our handy tips to fix Rocket League version mismatch issues:
1. Update game
We'll start with a more straightforward tip to fix Version Mismatch in Rocket League. So, the error indicates that you are using an older version of the game and need to upgrade it to a newer version. Here's how to get the new version of Rocket League:
👉 Steam client
1. Launch Steam client. Click on Steam on the menu and choose Exit.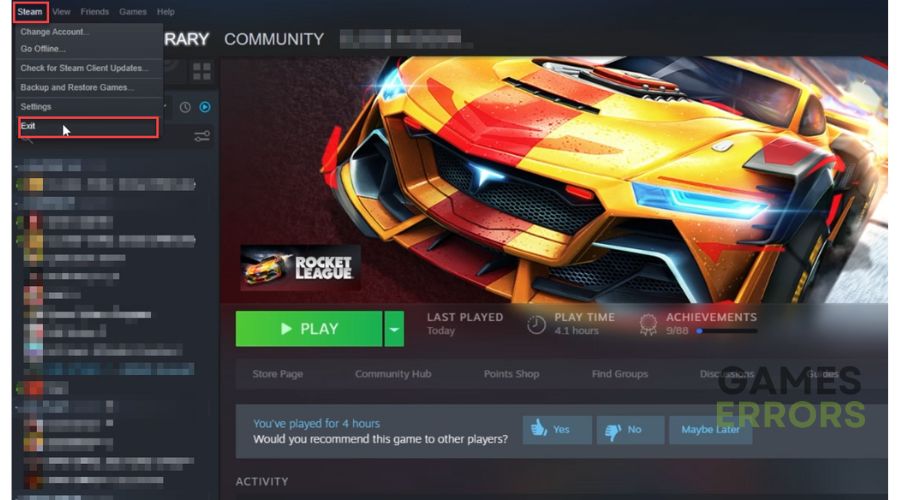 2. Another way is to find the Steam icon in the systray. Click on it and select Exit.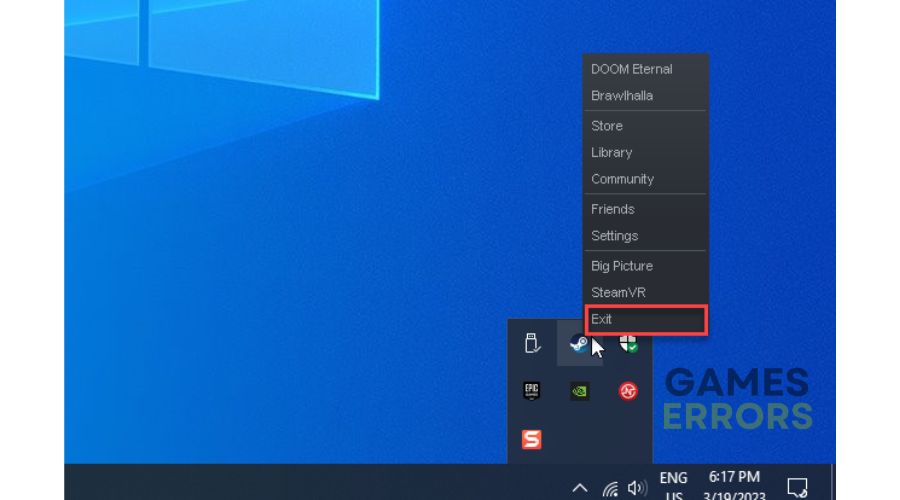 3. Wait about one minute, then relaunch Steam.
4. Steam will automatically check any available updates to download and install.
5. Run Rocket League to check if the mismatch version error is gone.
👉 Epic client
1. If you use Epic client, open it and go to the game library.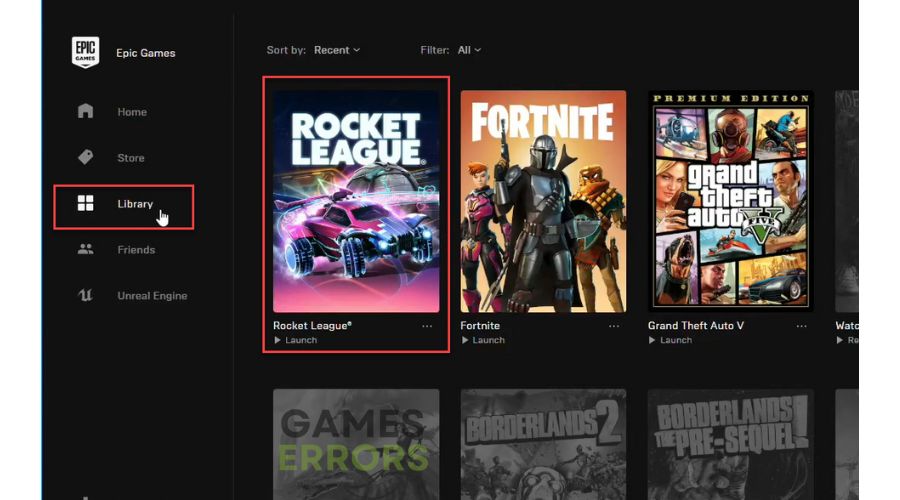 2. Click on the three dots below the Rocket League game image.
3. Ensure the Auto Update toggle is ON, and exit the Epic launcher.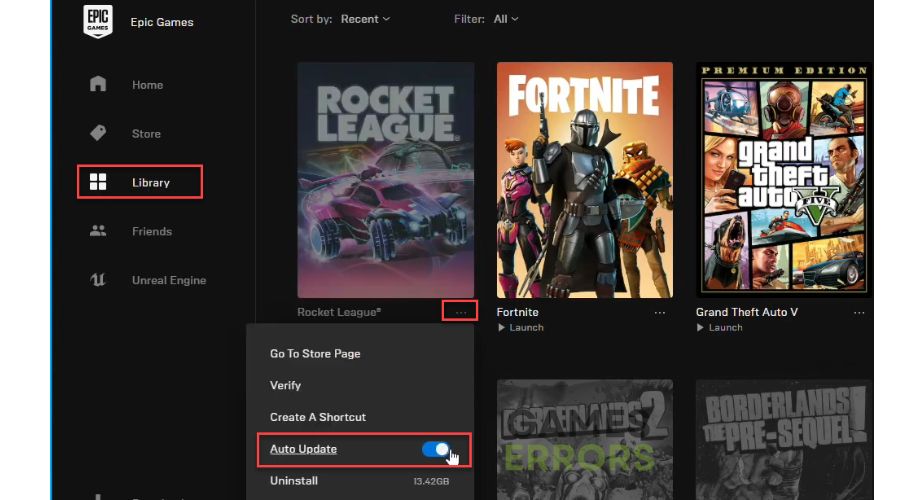 4. Wait a while and reopen it to automatically check that any available updates are pending to download and install.
If you're getting the Rocket League version mismatch error but no new update on Steam or Epic, we recommend you visit the official website or store.
2. Sync date and time
The time and date on your computer are often not synchronized with the Internet time, which can also lead to version mismatch issues in Rocket League. The time on your computer must be set correctly to match the game servers. To synchronize the date and time, do the following:
1. Press the Win+R keys on the keyboard to show the Run dialog.
2. Type timedate.cpl and press Enter (or click on OK).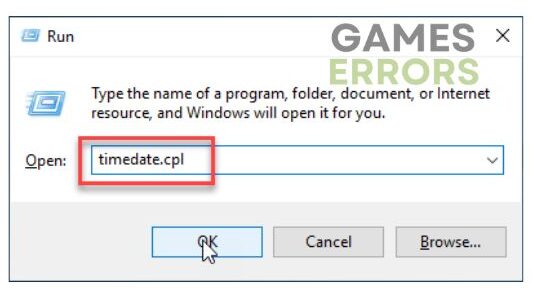 3. Ensure your computer's time and date are set correctly. If not, click the option Change date and time.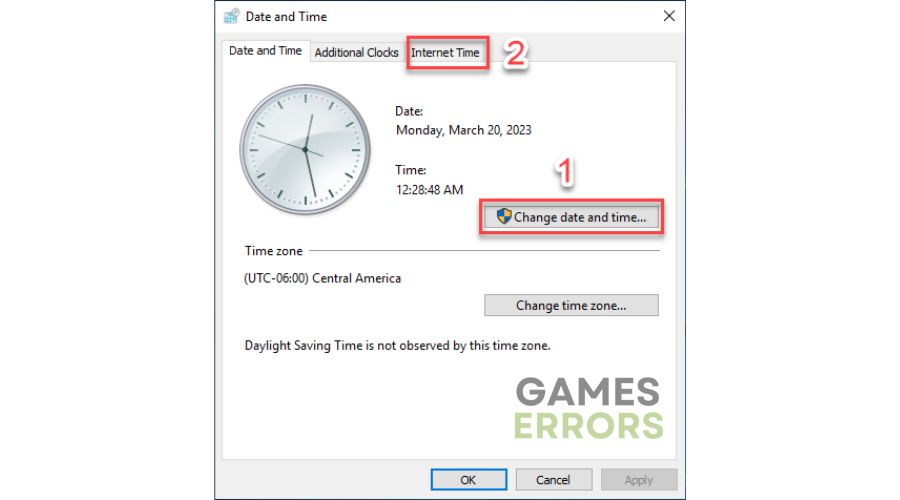 4. Click on the Internet Time tab and choose Change settings.
5. Click Update now to ensure your time is synced with Internet Time.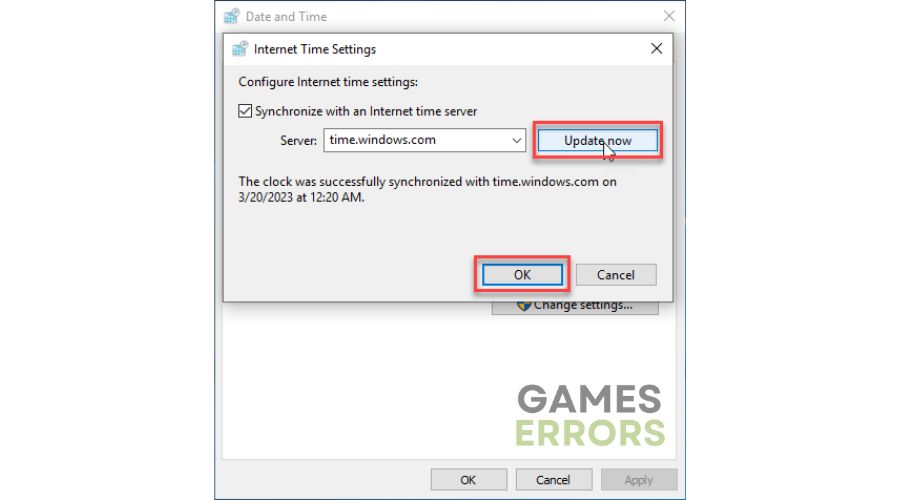 3. Verify game files
Time needed: 3 minutes
Your Rocket League files may be corrupted, affecting the game's stable operation, which can lead to a version mismatch issue.
Launch Steam client

Navigate to the games library.

Find the Rocket League game

Right-click on the Rocket League game and select Properties.

Select the LOCAL FILES tab

Go to the LOCAL FILES tab and click on Verify the Integrity of Game Files

Wait until verification is finished

After verification of game files, launch a game to see if the version mismatch problem is gone.
4. Reinstall the Rocket League
If our previous solutions did not help you to solve the problem, we advise you to reinstall the game as a last resort. This way, you will download and install the latest version of the game with all patches.
Related articles:
Conclusion
Based on our tips, we hope you have successfully solved the version mismatch error in Rocket League. Please comment below if you still haven't succeeded or have a different solution.