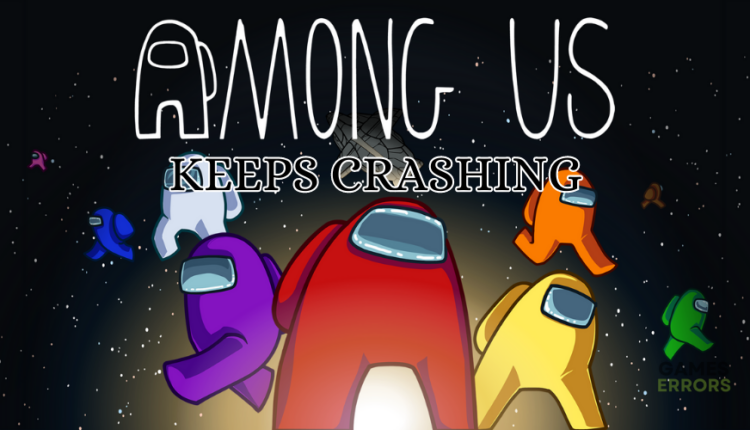 Among Us Keeps Crashing On PC: How To Stop This Issue
Among Us keeps crashing on PC can be annoying since it hinders smooth gameplay, but we can help fix this 👇
Among Us is a high-resource game that runs smoothly on high-end PCs. However, the game should also run seamlessly on most PCs, including low-end. Unfortunately, many fans report Among Us keeps crashing on PC, ruining the gaming experience. For many, the game runs okay before crashing, and they must relaunch it to continue playing. For others, the game crashes and freezes constantly and unexpectedly throughout gameplay, which can be annoying.
If you're one of these victims, we have created this troubleshooting to help you fix the Among Us keeps crashing on PC issue.
Why does Among Us keep crashing on PC?
Among Us keeps crashing due to several factors, including:
How do I fix the Among Us keeps crashing on PC issue?
✅ Do these quick things first before jumping into the solutions listed:
If Among Us keeps crashing on PC, try the following fixes:
1. Update GPU drivers
Time needed: 2 minutes
Updating your GPU drivers ensures you have the latest version for your PC to function optimally and games to run seamlessly. Here's how to do this:
Device manager

On the Start Menu, type Device Manager and select it to open.

Display Adapters

Select the Display Adapters category to see the drop-down menu.

Identify the dedicated driver.

Identify the dedicated driver used to un Among Us from the drop-down menu. Right-click it and select Update driver.

Search automatically for drivers.

Choose Search automatically for drivers and let Windows find and install GPU drivers on your PC.

Relaunch the game

Restart your PC and relaunch Among Us to see if it keeps crashing during gameplay.
Download and install Outbyte Driver Updater today to automatically update your GPU drivers. This trusted tool searches for and finds missing and outdated drivers on your PC and installs the latest version automatically, saving you time and effort.
⇒ Get Outbyte Driver Updater
2. Set power saving mode
Many users report fixing the Among Us keeps crashing issue by setting power saving mode on their PCs. Here's how to do this:
Right-click an empty area on your desktop and choose Display settings.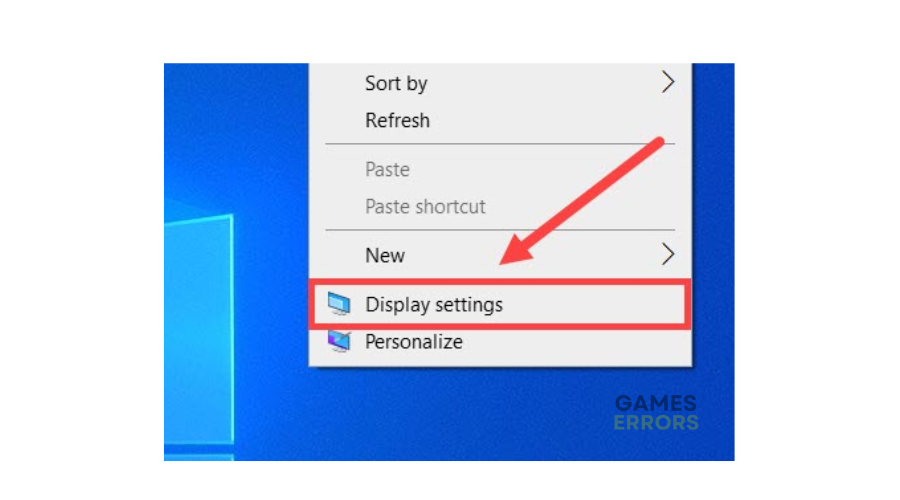 Scroll down and select Graphics settings.
Under Choose an app to set preference, click Browse.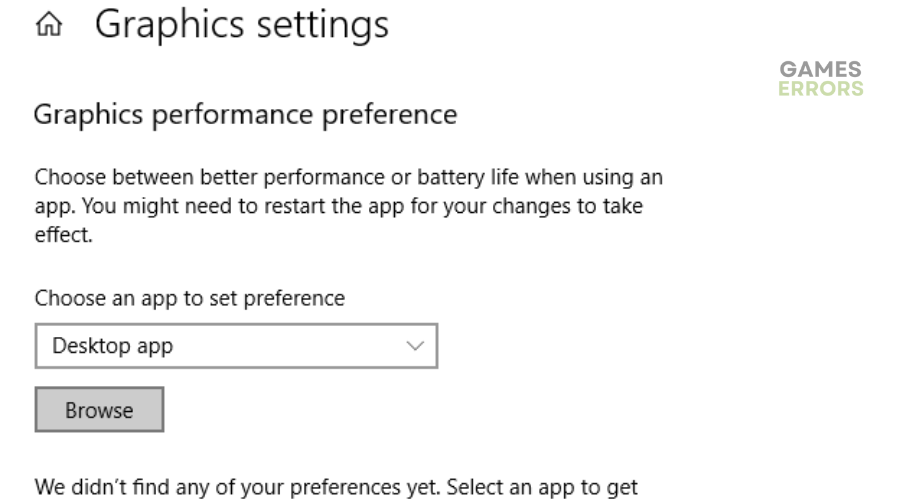 Find the Among Us file or its launcher and select it.
Next, select Options, and in the pop-up, choose Power Saving. Select Save to apply changes.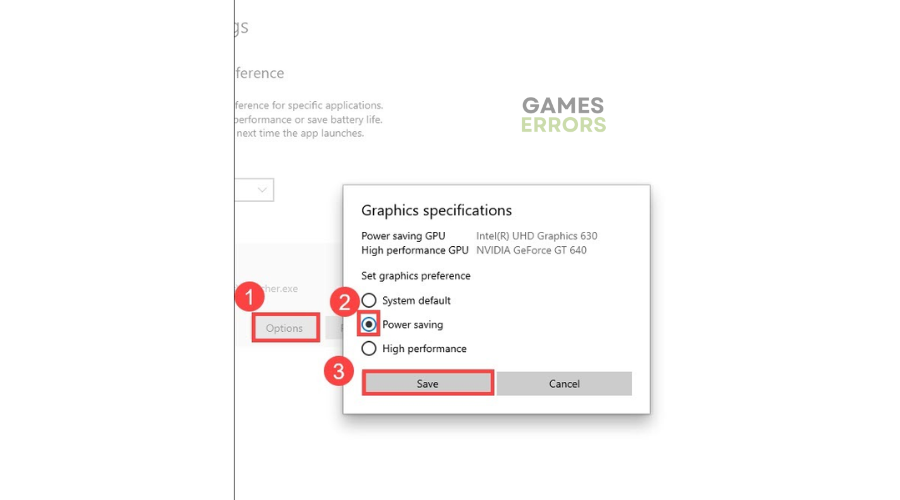 Launch Among Us to see if the game still crashes.
3. Change Among Us priority to high
If your PC doesn't prioritize Among Us and allocate enough hardware resources to running the game, it'll likely crash constantly during gameplay. To fix this, set the game's priority to high to ensure your PC gives more priority to the title. Here's how to do this:
Open Task Manager on your PC by pressing CTRL + Shift + ESC on your keyboard.
Under processes, search for the Among Us game.
Right-click the folder to open the short menu and select Go to details.
Click Set Priority from the drop-down menu and click High from the new context menu that appears.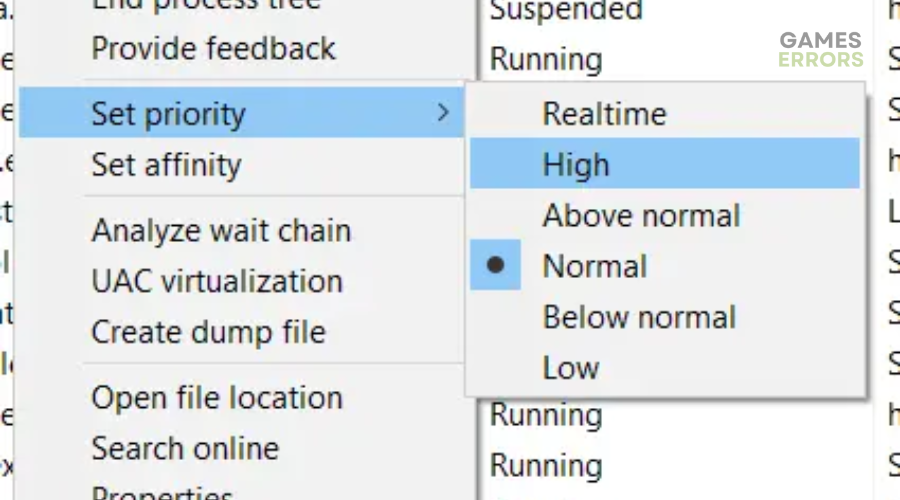 Launch the game to see if the issue is fixed.
Other quick fixes to apply:
Related articles:
Conclusion
The Among Us keeps crashing on PC issue is any gamer's worst nightmare since it prevents smooth gameplay. Remember to update GPU drivers, set power saving mode, and change Among Us priority to high to fix the issue and get back to gaming.