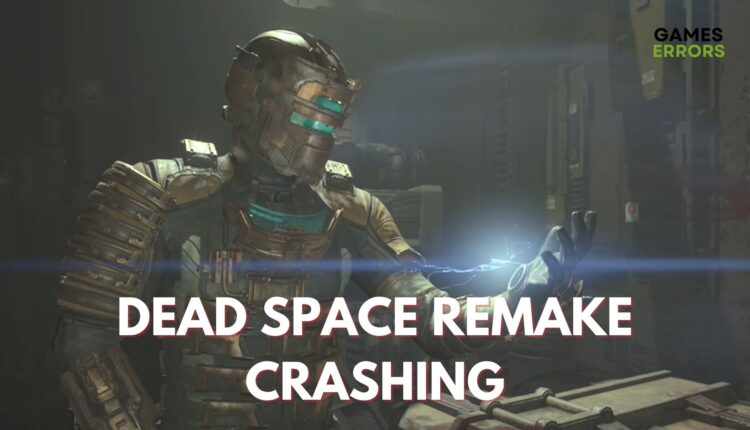 Dead Space Remake Crashing: How to Fix It Quickly on PC
Dead Space Remake is released and you're having game crashes? Repair the game files to fix it 🎮
The Dead Space Remake crashing issue is a reported problem since its release on January 2023. This remake follows the story of humanity near extinction trying to survive on other planets in the galaxy. Even though many players are awaiting this game, crashes might inevitably be coming.
For example, players faced various crashes for the previous Dead Space gameplay when starting the game or from reaching a certain point in the game.
More so, the game has been released on many platforms like PlayStation 5, Xbox Series X and Series S, and Microsoft Windows.
Why does my Dead Space Remake keep crashing?
Usually, you may encounter different bugs or game crashes because of corrupted game files or outdated driver software on your Windows PC.
On the other hand, you should make sure that your device meets the necessary system requirements to play the game at least using minimum specifications in order to avoid Dead Space Remake crashing on startup.
Here are the Dead Space Remake System Requirements:
➖ MINIMUM:
OS: Windows 10 64-bit
Processor: Ryzen 5 2600x, Intel Core i5 8600
Memory: 16 GB RAM
Graphics: AMD RX 5700 and GTX 1070
DirectX: Version 12
Network: Broadband Internet connection
Storage: 50 GB available space
➕ RECOMMENDED:
OS: Windows 10 64-bit and older
Processor: Ryzen 5 5600X or Intel Core i5 11600K
Memory: 16 GB RAM
Graphics: Radeon RX 6700 XT, Geforce RTX 2070
DirectX: Version 12
Network: Broadband Internet connection
Storage: 50 GB available space
How do I fix Dead Space Remake Crashing on PC?
Table of contents
1. Repair the game files
Launch the Steam client on your desktop.
Go to Library, and right-click on the game to select Properties.
Switch to Local Files and click on Verify integrity of game files.
Repair all the found corrupted game files.
Open Epic Games Launcher and head to Library.
On the drop-down menu, click the three dots next to the game.
Choose the Manage option.
Then, simply click the Verify button next to Verify files.
2. Update your graphics drivers
After the process is done, restart your PC.
If you require the easiest method to update your GPU driver, you can definitely use Outbyte Driver Updater to update or repair any drivers on your PC. The software will thoroughly scan your device and find outdated drivers, so you can update all of them automatically.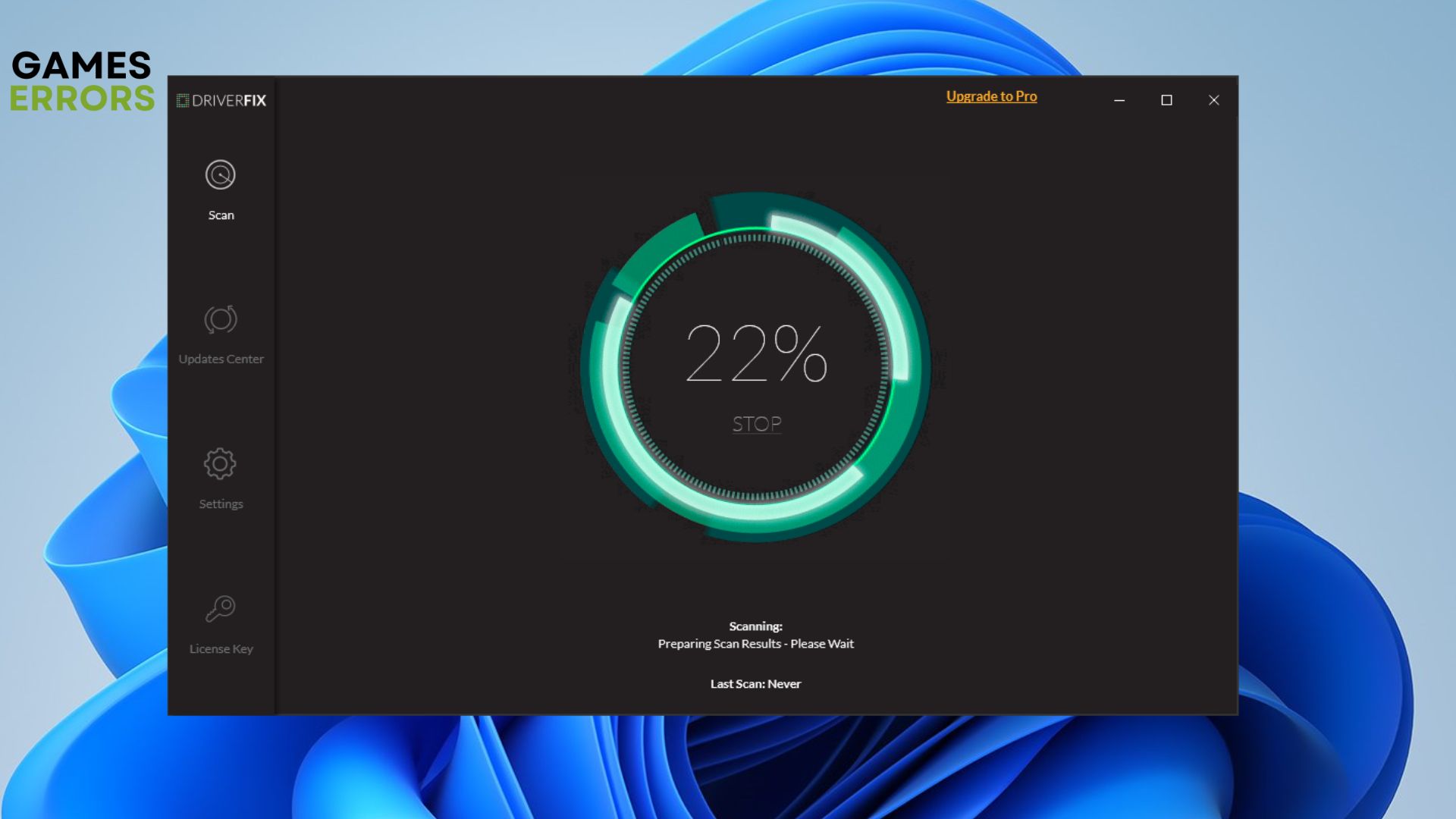 After the scanning is complete, you can simply update the graphics driver or any other old drivers on your PC to optimize it and resolve any game crashes on Dead Space Remake.
⇒ Get Outbyte Driver Updater
3. Check for Windows updates
Access Settings by typing it in the Windows search bar.
Click on the Install Now button if an update is required.
Wait for the update process to finish.
Restart your PC.
4. Open the game with administrator rights
Using this simple method can truly help you allow Windows changes on your PC and thus launch your game without any crashes or functionality errors.
Open the Windows Start bar and type the Dead Space name.
In the game folder, right-click on the game .exe file.
Go to the Compatibility tab and check Run this program as an administrator.
Now, just click on Apply and the OK button to save.
5. Close background applications
Another great method to fix crashes on Dead Space Remake is to verify other programs or apps that might interfere with the game.
To do so, open Task Manager on your desktop → Click on the Processes tab → Right-click on a background app, and choose End task → Repeat the process for all programs that may block your game.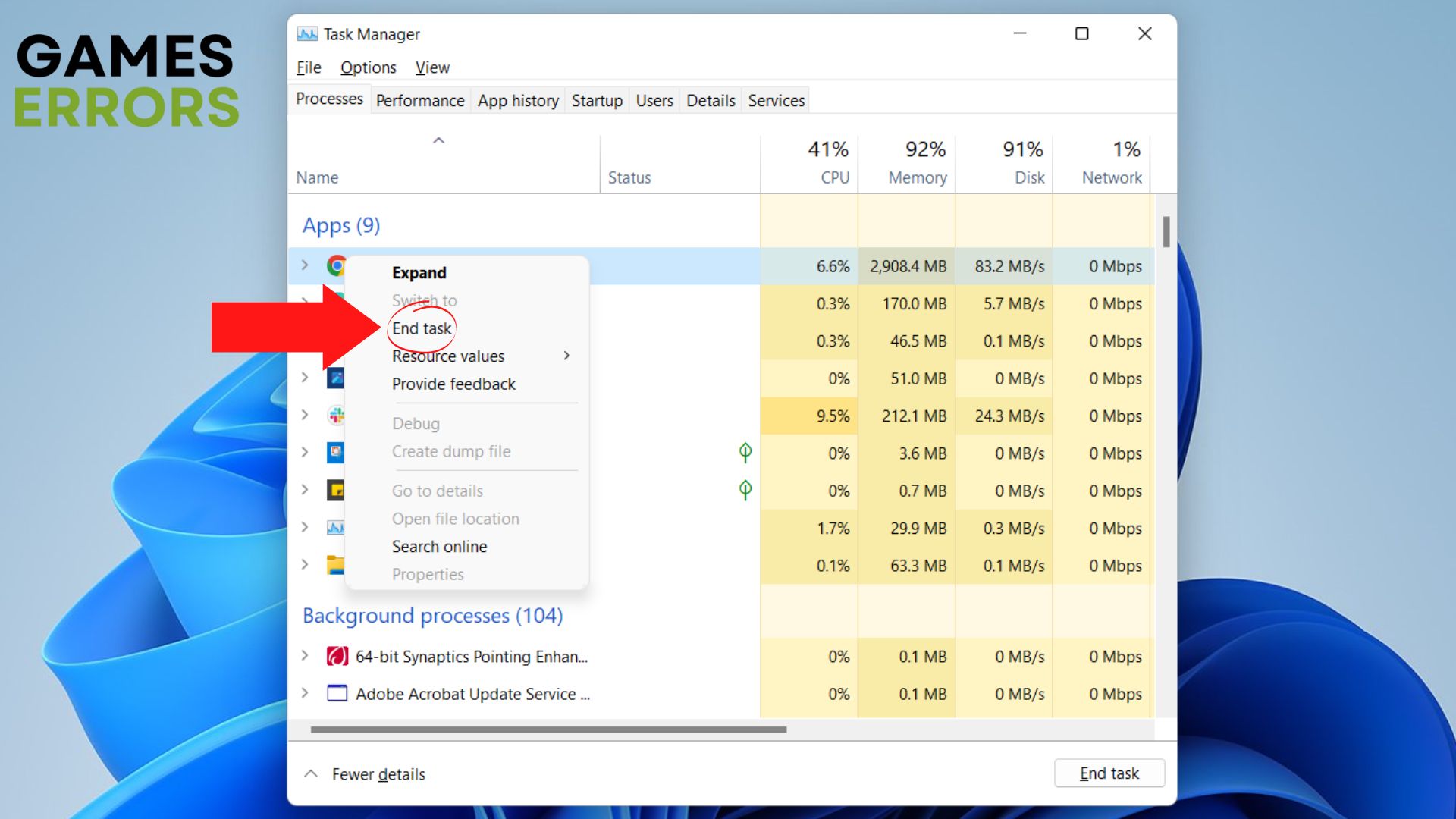 6. Disable Steam overlay
Uncheck the option Enable the Steam Overlay while in-game.
Click the OK button and close the tab.
Launch the game and see if it's working properly.
7. Reinstall the game
Another reliable method to resolve game crashes in Dead Space Remake is to uninstall the game from your PC.
You can either uninstall it from your launcher or go to Control Panel and find to game on Programs and Features to uninstall and install it again.
Related articles:
Conclusion
Many game fans reported game crashes in Dead Space's previous games and they have reported successful methods of updating GPU drivers or closing background applications on their devices.
To sum up, the solutions described above will help you solve different game crashes on this gameplay that involves technical issues generated by broken game files or corrupted operating system.
At the same time, we can also support you with other concerns or questions about this brand-new Dead Space game in the comments section below.