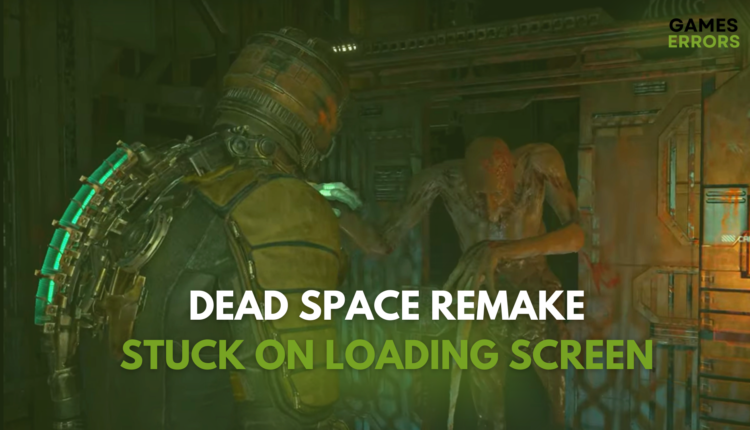 Dead Space Remake Stuck on Loading Screen: How to Fix
If you can't fix Dead Space Remake loading issues and on your PC, resolve it easily here.
How to fix Dead Space Remake stuck on loading screen?
✅Pre-checks:
Restart the game. Sometimes, a simple restart of the game can fix the issue.
Verify your internet connection
Check the manufacturer's website or official Twitter to see if there is no issue with the server
Temporarily disable your anti-virus program
1. Verify the integrity of game files
The problem could also be caused by a corrupted or missing game file. To fix this you have to verify the integrity of game files on Steam. Here is how you do it:
Find Dead Space Remake in your Steam Library.
Right-click on the game and select Properties.
Go to the Local Files tab.
Click on Verify integrity of game files.
2. Update GPU Drivers
Outdated graphic drivers can prevent Dead Space Remake from getting stuck on the loading screen. Always make sure to keep them up to date to avoid any launching or crashing issues. Here is how you update your GPU drivers:
💪 Manually from Device Manager:
Find

Display adapters and double-click on it to expand.


A

Search automatically for the driver

option will pop up, click on it. After selecting this option your PC will automatically scan and update the selected drivers.

Restart your PC.
3. Run Dead Space Remake as an administrator
Running Dead Space Remake as an administrator can help fix the Dead Space stuck on the loading screen because it allows the game access to system resources that it otherwise may not be able to. Here's how to do it:
Find the Dead Space.exe file in the folder where it has been installed and right-click on it.
Click on Properties from the drop-down menu.
Click Apply, then Ok to save the changes.
After applying this quick method on your PC, launch it again and check there is still a Dead Space Remake random loading screen problem.
4. End unnecessary programs
Open Task Manager using the short key Ctrl + Shift + Esc.
Right-click on any program that is consuming your CPU & memory.
Select

End task

to close it.
Ending a background application may help fix Dead Space Remake that got stuck on the loading screen since running apps can use system resources like memory and processing power, which might affect the performance of other apps running on your device
5. Disable Steam overlay
Launch Steam
In the window's upper left corner, select Steam.
Select Settings
Choose the In-Game tab
Uncheck the option Enable the Steam Overlay while in-game.
Click on OK.
We believe all these solutions will fix the loading screen issue on the Dead Space remake. If the above solutions still not working for you, try uninstalling and reinstalling the game.
Related articles:
In conclusion, it appears that users frequently experience issues with the Dead Space remake getting stuck on the loading screen.
In addition, this issue may be caused by a number of things, including out-of-date graphics drivers, setup issues, or incompatibilities with other programs running on the player's PC.
That said, the players can try updating their graphics drivers, checking the game's files, or turning off any incompatible applications to fix the problem. Please leave us a comment if the solutions above assisted in fixing this problem.