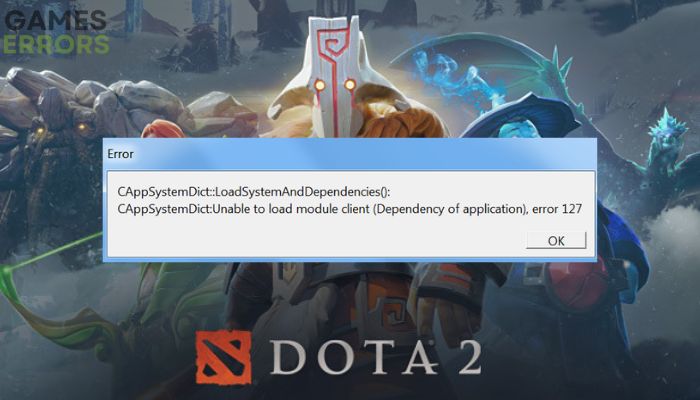 Dota 2 Error 127: How to Fix It Quickly
This article has extensively covered the best solution for Dota 2 error 127
X
INSTALL BY CLICKING THE DOWNLOAD FILE
Dota 2 is one of the most intriguing multiplayer online battle arena games, and you will undoubtedly have a wonderful gaming experience with it if you have a great gaming device.
However, recently a lot of players have reported not being able to open Dota 2 owing to error 127, which is a common issue that happens after new updates on the game. Don't worry if you encounter the Dota 2 error 127, though; in this article, we'll go through some proven fixes for the issue.
What Causes the Dota 2 Error 127?
The Dota 2 error 127 is mainly brought about by faulty or missing game files, which is why the error subsequently requests that you check the game cache's integrity.
On Windows 7 PCs, which are used by a significant number of individuals who have reported the issue, the Dota error 127 may be caused by an uninstalled security update. If this issue occurs for those running the most recent version of Windows, such as Windows 10 or 11, Windows most definitely needs to be updated on your computer.
Other cases of this error can be caused by a simple glitch or an antivirus program on your computer, preventing the app from running with all its required game files. Thankfully, we will be discussing the best methods for fixing the issue in the next part of this article.
How to fix Dota 2 error 127?
Experiencing Dota 2 error 127 on your PC? You should try these basic troubleshooting techniques and see if they help fix the issue:
Restart your PC and relaunch the game
Check for Game Updates
Disable Antivirus programs
If the issue persists after performing these basic solutions, you can now delve into these main fixes and expect the error to get resolved with one of them:
1. Update Steam Client
As was previously stated, the issue has to do with the game file and might be caused by an outdated Steam client being used to run the game. Therefore, we recommend you update the Steam client on your PC in the hopes that this would help fix the issue in question:
Launch the Steam client on your PC.
After it opens, click on the Steam menu at the top-left corner of the client.
Now, select the Check for Steam Client Updates option.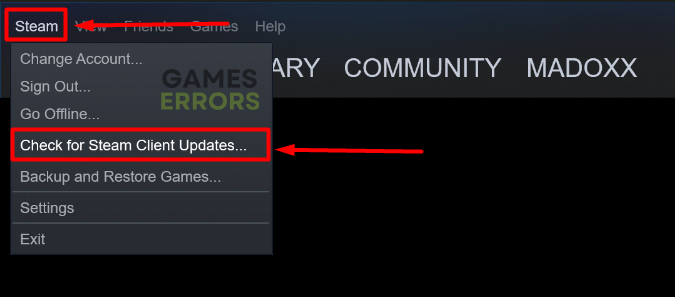 This will check for any updates for the Steam client on your PC and install it.
2. Update Windows on your PC
Time needed: 5 minutes.
Those that play Dota 2 on a Windows 7 computer are the majority of people who encounter this issue. If that applies to you as well, we've learned that installing security update KB4474419 on your machine can help in resolving this issue. To do that:
Visit the Microsoft Update Catalog on your computer 
Click on the website's Search menu, type the KB4474419, and press

Select the Download button next to KB update with specifications matching your computer.

After the download completes, go to File Explorer and double-click the downloaded file to install it.
Then follow the on-screen prompts to complete the installation process.
On the other hand, if you are experiencing the Dota 2 error 127 on a Windows 11/10 PC, it's possible that there are pending Windows updates on your computer. Therefore, you must update Windows on your computer by going to Settings > Windows Update > Check for Updates, after which you should install any Windows updates that are available.
3. Verify the Integrity of Game files
Given that the Dota 2 error 127 is brought on by missing or damaged game files, this is yet another efficient fix. Therefore, to verify the integrity of game files on Steam:
Launch the Steam client on the PC and log into the account > Head over to Library.
Right-click on the Dota 2 game from the left pane.
Click on Properties > Click on the Local Files tab.
Then click on Verify Integrity of game files.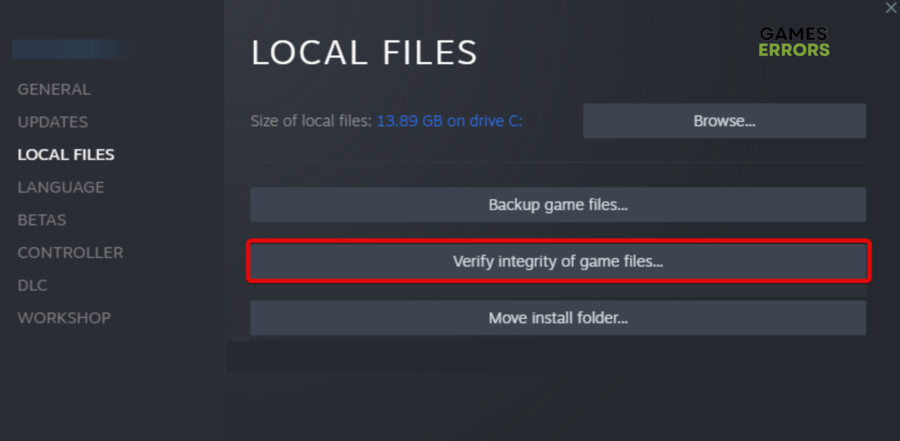 Now, wait for the process to complete and close the Steam client.
Finally, restart the PC to apply changes.
4. Update Graphics Driver
If your computer is using an outdated graphics driver, you may start having issues such as game crashing, low FPS, and that may even be the cause of Dota 2 error 127. Therefore, we advise you to update the GPU driver on your computer and check if that fixes the problem.
Click the Start menu on the taskbar and select Device Manager.
On the Device Manager window, double-click the Display adapter option.
Now, right-click on the graphics card that you're currently using.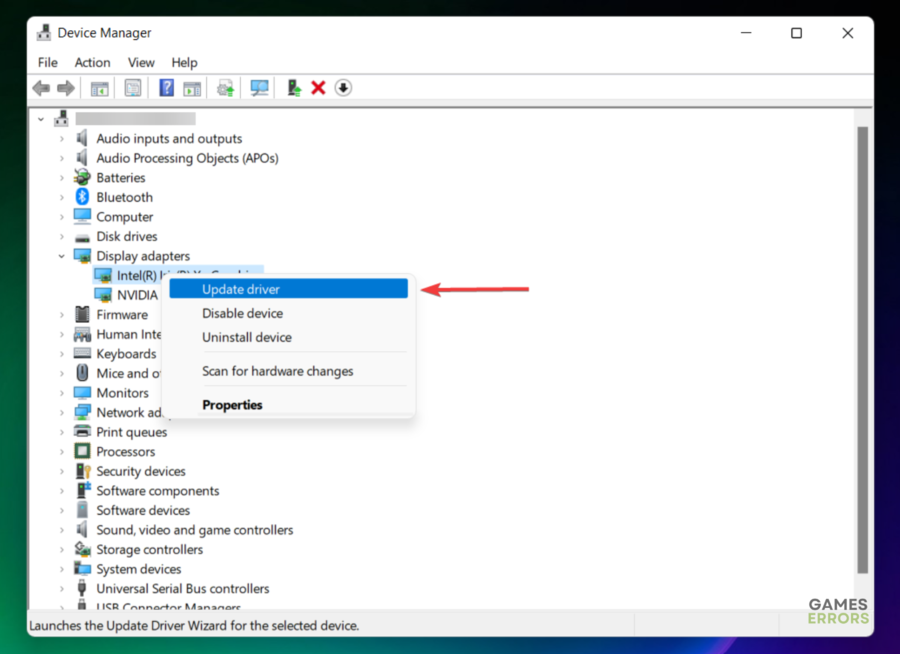 Click on Update driver > Choose Search automatically for drivers.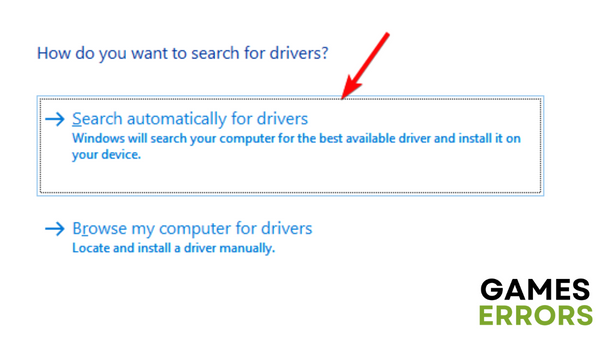 If the latest update is available, it'll automatically download & install the latest version.
After that, restart the computer to apply changes immediately.
Alternatively, you can use DriverFix, which gives a report of all the up-to-date and out-of-date device drivers on your PC and helps you search online for the most recent update for download and installation.
You can also start Dota 2 in a clean boot state to find the software or service on your computer that is interfering and preventing it from launching on Steam. As a final resort, you might try reinstalling Dota 2 on Steam to see if it fixes the issue.
Related Articles:
If you encounter any issues or errors while playing your favorite games and require support, feel free to contact us here. Our team is always ready to assist you and ensure your gaming experience is seamless and enjoyable.