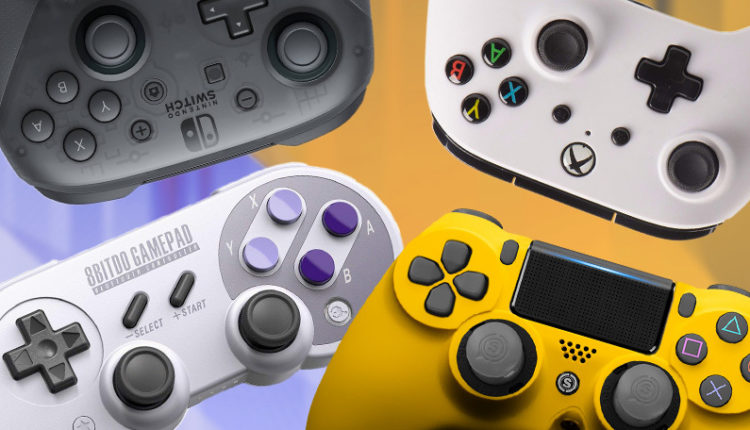 Important Features To Look For In-Game Controllers
When it comes to console gaming, you need reliable game controllers to conquer the game. Whether you are using a PlayStation controller, Xbox controller, or a third-party controller, it should allow you to get the most out of the game.
Gaming controllers play an important role in enhancing your gaming experience. Choosing the right controller can make a huge difference when it comes to playing games.
So what are the most important features to look for in gaming controllers? We will find that out in this article.
Features Of Game Controllers
When buying a new gaming controller, you should look for the following features. These are the factors that determine the performance of a game controller.
A game controller should easily fit in your hands and feel comfortable to use. The thing is everyone has different-sized hands. People with bigger hands appreciate bigger controllers. But the same controllers feel uncomfortable with people with smaller hands. Today, manufacturers are trying to find the right balance to create perfectly sized controllers for players. When buying game controllers, try them out and see whether you feel comfortable using them. If the controllers fit perfectly in your hands, you know it is the right size for you.
Another important thing is whether the controllers are wired or wireless. Both types come with certain pros and cons. For example, wired controllers can be connected directly to the console. The advantage of wired controllers is that you don't have to charge them. All you have to do is connect them to the console and start playing. But on the downside, they restrict your movement. On the other hand, wireless controllers are convenient to use. But you need to charge them every time you want to play. Usually, a wireless controller lasts up to 2 to 3 hours on a single charge.
The next important thing is durability. Not all gamers are the same. Some players love to play it rough. In that case, you need a durable game controller. Back in the days, controller sticks didn't have enough longevity. But things have changed today. Manufacturers make controllers that are built to last long even after regular use. This is why you are recommended to buy game controllers only from a reputed brand. This ensures that you are getting a quality and durable controller.
Even the design of the controller matters. Every game controller has a different design. But you should go for the one that you feel comfortable using. Let's say, your friend finds the design of a particular controller easy to use. But you may find the same design to be uncomfortable. Everyone has their preferences. You should buy a game controller that you find easy to play with.
These are some of the important things you should check while buying new game controllers. With the right controller, you can have better control and also enjoy the game more.