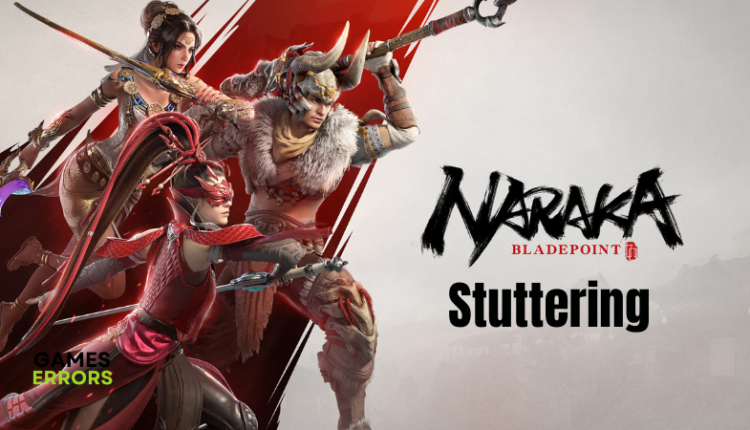 Naraka Stuttering, Low FPS: How to Increase the FPS
Fix stuttering in Naraka Bladepoint with the proven fixes discussed in this article, Good luck 😉
Is Narake stuttering and also having a low FPS? Naraka Bladepoint is a fantastic battle royale game available for PC that offers superb melee combat and gravity-defying movement. It is such an interesting game with well-balanced hero skills. However, a lot of players have been complaining about a GPU performance-related problem, stuttering, which creates visual distortions during gameplay.
If you are also experiencing the same problem with the stuttering and low fps and you are looking to fix it, then you are on the right page of the internet. This article is aimed towards addressing these issues in Naraka Bladepoint, and generally improving the gaming performance in a bid to achieve a seamless experience. Keep reading
Why is Naraka Bladepoint stuttering?
Stuttering basically indicates that your GPU is underperforming and when this happens, you will get significant FPS drops, which makes Naraka Bladepoint become laggy. An outdated GPU driver is a common factor that causes this stuttering issue.
Also, when your internet connection is not stable, or your PC is overheating thereby affecting your cooling fan, then the game will stutter and you will get low FPS during gameplay. Other factors that could cause lagging include conflicting game features or system programs, and graphics settings.
How do I fix Naraka Bladepoint stuttering?
To fix the stuttering and low FPS problem in Naraka Bladepoint and increase the overall performance, you must implement all the critical fixes discussed in this article. Before we delve further into these fixes, try out the following troubleshooting tips:
Check your internet connection
Ensure that your cooling fan works well
If the stuttering keeps happening, implement the following fixes:
1. Update GPU Driver
Time needed: 5 minutes
Stuttering is a GPU underperformance problem, and when you are running Naraka Bladepoint on an outdated driver, you are bound to get low FPS during gameplay. Follow the steps below to update your driver:
Press the Windows key + X, then select Device Manager from the quick link menu.

From the drivers' list, find and double-click on the Display adapter to show your graphics drivers.

Right-click on your graphics driver and select the Update driver option.

Select the "Search automatically for driver" option and follow the onscreen instructions.

Restart your PC after the update installation is completed.
You can also use Outbyte Driver Updater if it is difficult to follow the steps outlined above. It will help you automatically search for the required driver update, download, and install it.
2. Disable Overlay Apps
Another proven solution you should implement in a bid to eradicate the stuttering problem in Naraka Bladepoint on your PC is disabling overlay features like the game bar, and others: Follow the steps below:
Press the Windows key + I to open Windows Settings.
Click on the Gaming tab and click on the Game bar on the left pane.
Disable it and also the toggle next to 'Open Game bar using this button on a controller'.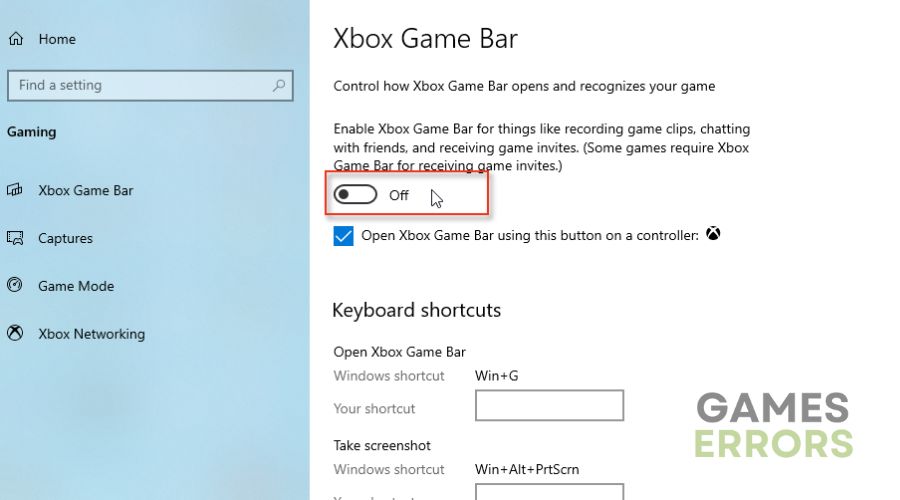 Restart your PC and launch Naraka Bladepoint.
For Steam users, follow the steps below to disable the in-game overlay feature on your Steam client:
Open the Steam game client on your PC, then click on Settings in the Steam menu.
From the left panel, click on In-Game.
Uncheck the box in front of "Enable Steam Overlay while in-game" to disable the overlay option. Click OK to save the changes.
3. Adjust Graphics Settings
If the stuttering problem keeps happening, then you should adjust your graphics settings to optimize the game's graphical performance. For NVIDIA users, follow the steps below:
Open the NVIDIA Control Panel and navigate to Manage 3D settings.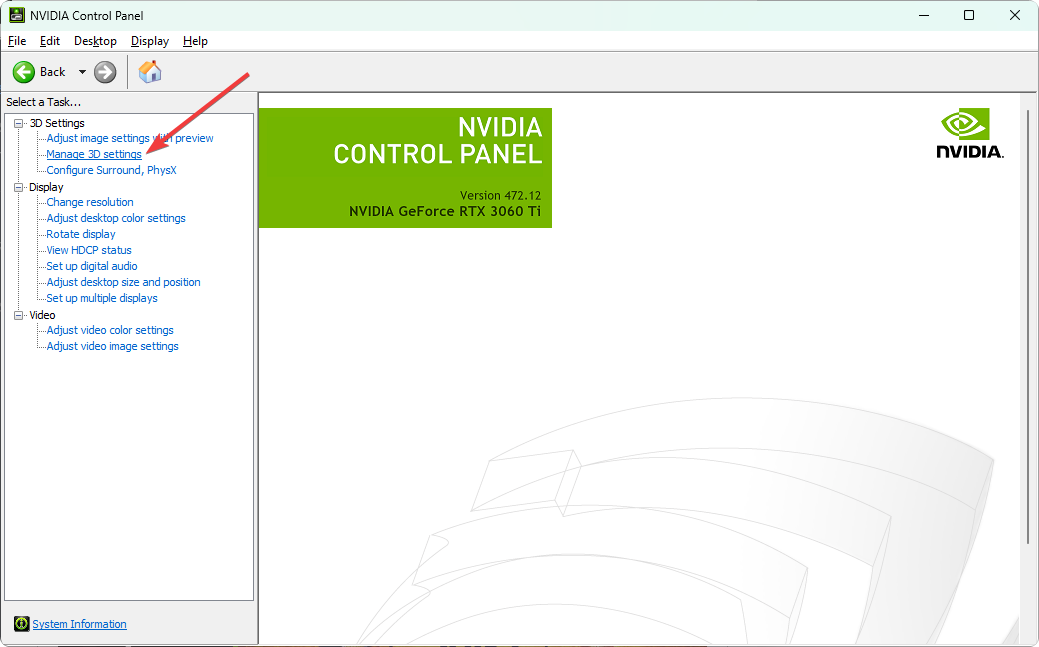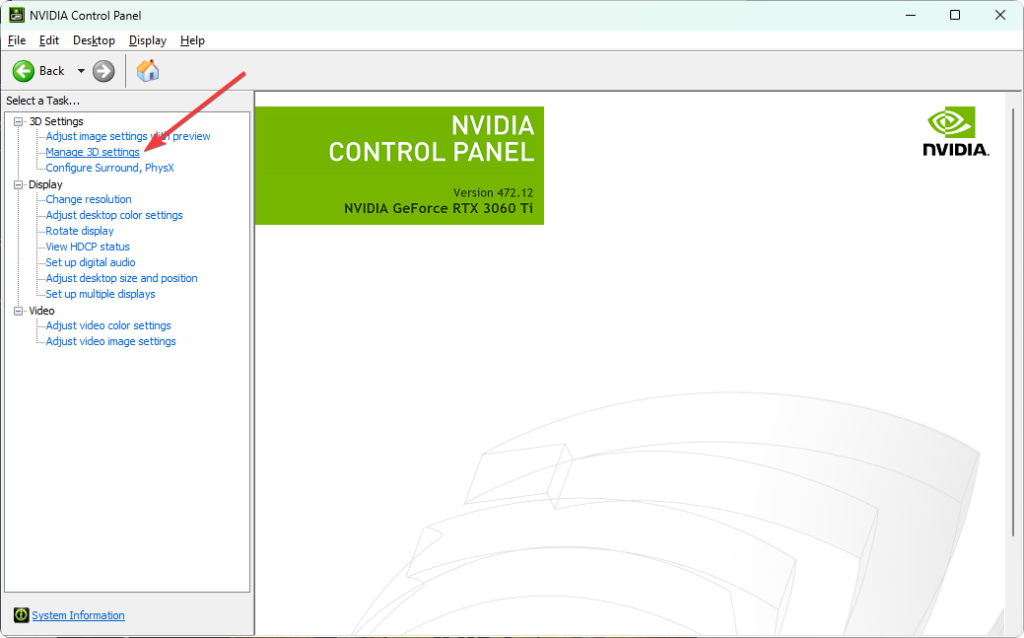 Click on Program Settings and locate Naraka Bladepoint on the list.
If the game application is not present, add it manually from the installation directory on your PC and change the following:
Vertical Sync: Off
Power management mode: Prefer maximum performance
Threaded optimization: On
Texture filtering – Quality: Performance
4. Enable Game Mode
Game Mode is a Windows feature designed to optimize your PC for gaming. Enable it to fix the stuttering problem in Naraka Bladepoint on your PC. Follow the steps below:
Press the Windows key + I to open Settings.
Scroll down the page and click on the Gaming option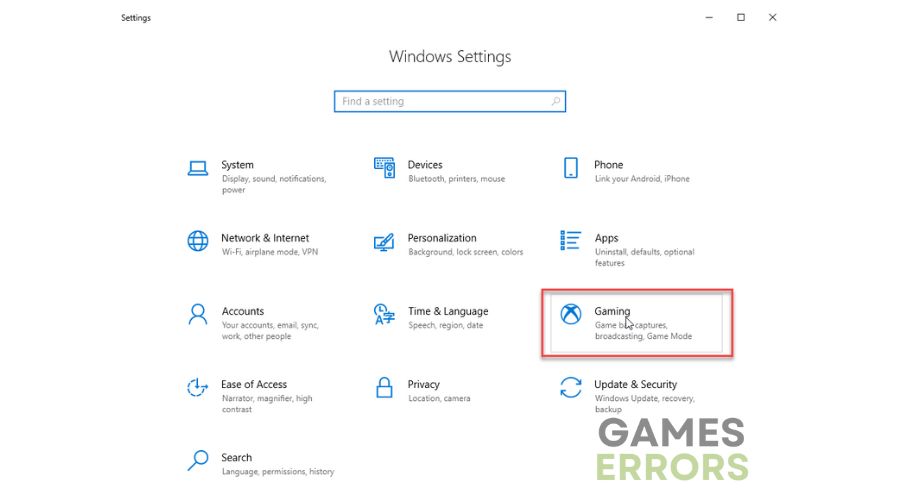 Click on the Game Mode option on the left side of the screen.
Toggle on the Game Mode option, restart your PC, and launch Naraka Bladepoint afterward.
Other fixes worthy of trying include:
Disable fullscreen optimizations
That is all on how to fix the stuttering problem in Naraka Bladepoint. Remember to keep your GPU driver updated and adjust your GPU settings, as those are the most effective ways to resolve FPS issues with games.
Related articles: