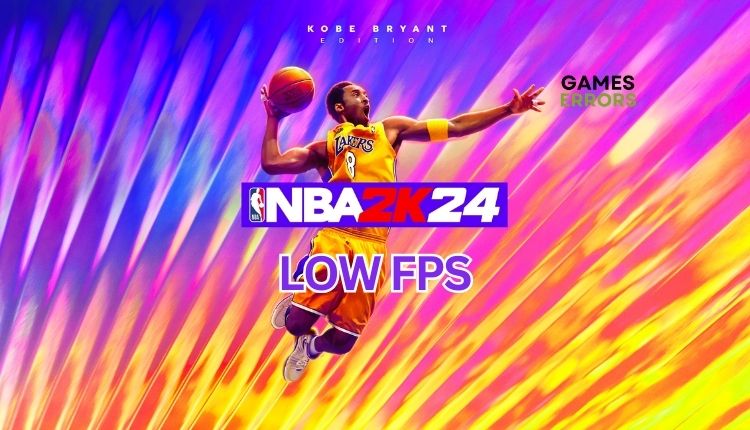 NBA 2K24 Low FPS: Tips To Boost Performance
Say goodbye to low FPS issues on your NBA 2K24 with the help of our solutions provided in this article. 🗲🏀🗲
If you are playing NBA 2K24, you might face the issue of low FPS, resulting in lags, stutters, and skipping during gameplay. This can be a frustrating experience, particularly during intense gaming sessions. On a brighter note, NBA 2K24 boasts Kobe Bryant as its cover athlete and several exciting new features for another year of thrilling simulated NBA gameplay. We have created this guide to help you effectively and quickly resolve a low FPS issue with NBA 2K24.
Why is my FPS so low on NBA 2K24?
Multiple reasons might cause you to have low FPS in NBA 2K24, such as:
How do I fix low FPS in NBA 2K24?
To address the low FPS issue in NBA 2K24, start with these simple steps before attempting advanced tips:
Now, if you are still experiencing low FPS, try these tips:
1. Update your GPU driver
First, we recommend updating your GPU driver if NBA 2K24 has a low FPS. Do the following:
1. Press the Win+R keys to bring up the Run dialog box.
2. Type; "devmgmt.msc" in the text box and hit Enter to open Device Manager.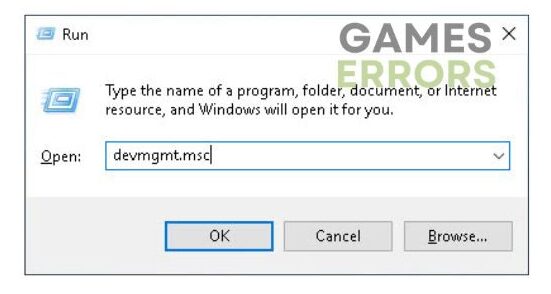 3. Double-click on the Display adapters, right-click on the GPU and select Update driver.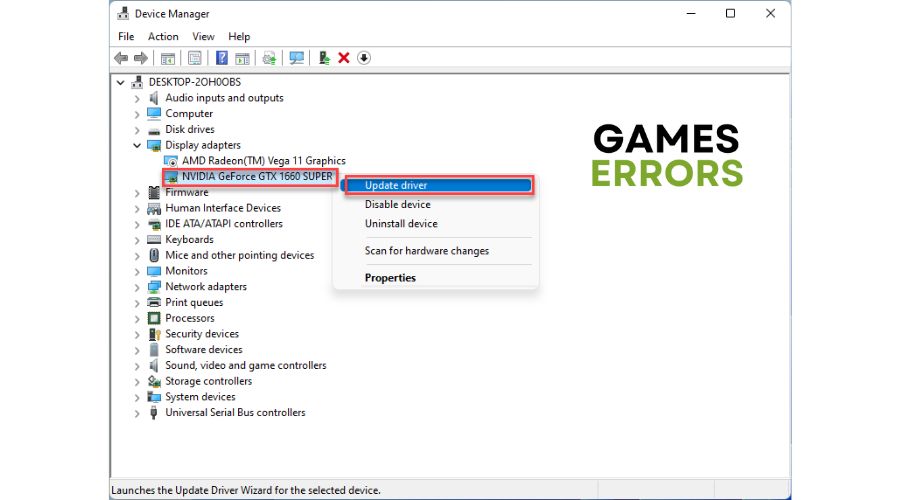 4. Wait while Windows searches for, downloads, and installs the latest GPU driver version.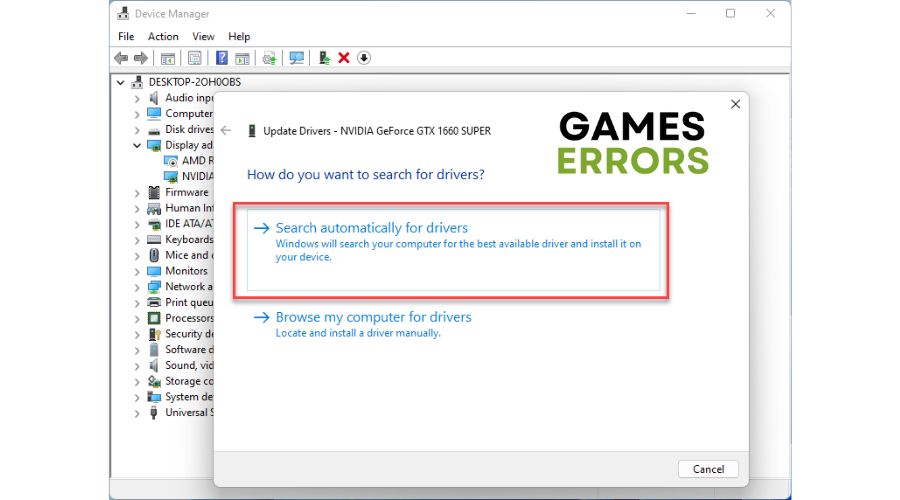 Updating your Windows drivers can be a challenging task, but Outbyte Driver Updater provides an effortless solution. This user-friendly tool automatically updates your drivers as soon as a new version is released, saving you time and effort that would have been spent searching for genuine drivers online or manually updating them via the Device Manager.
⇒ Get Outbyte Driver Updater
2. Adjust system performance
To enhance your NBA 2K24 performance during intense gameplay, switch from Balanced mode to High performance mode in Power Options.
1. Press the Win+R keys to show the Run dialog box.
2. Type; "powercfg.cpl" and press Enter to open Power Options.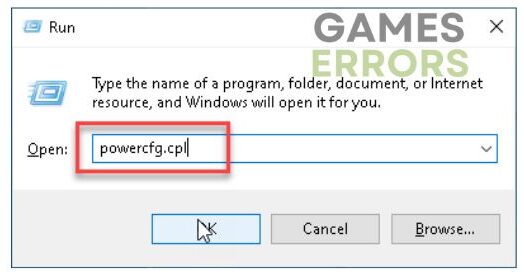 3. Tick the radio button High Performance.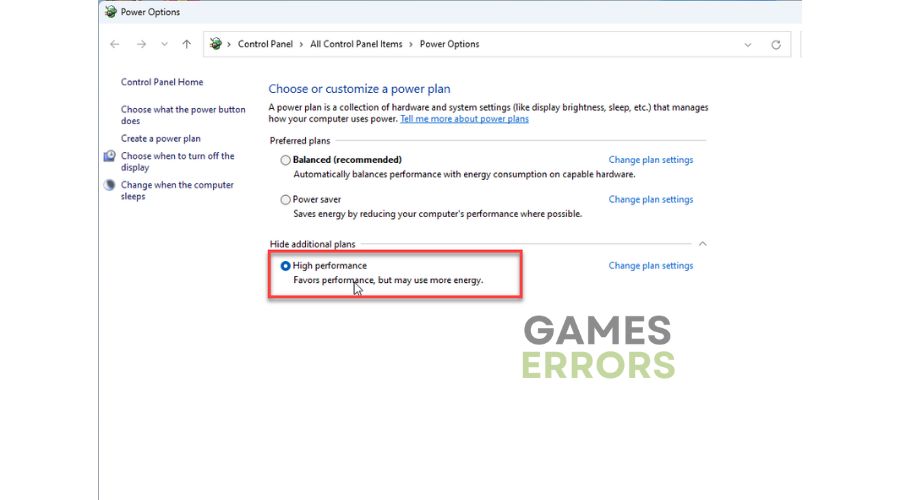 4. Right-click on the Start and choose System.
5. Navigate to System>Display>Graphics.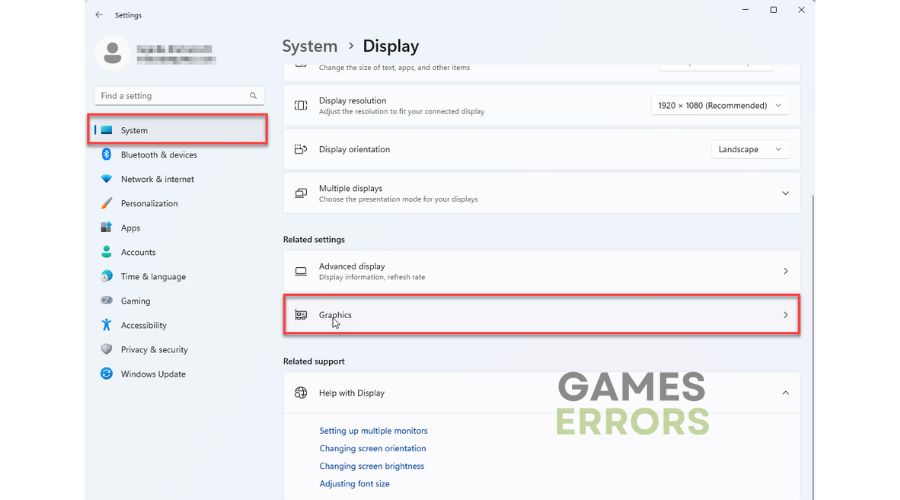 6. Select NBA 2K24 from the Windows app list and click Options.
7. Tick High performance and Save changes.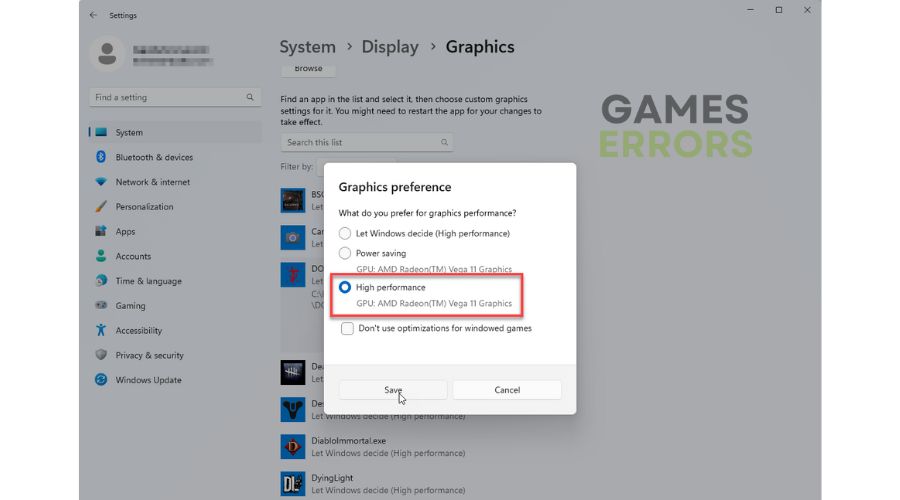 3. Disable the VSync
Sometimes, enabling VSync can negatively impact NBA 2K24 performance by limiting FPS. To improve game performance, we recommend disabling VSync.
🟩NVIDIA GPU
1. Right-click on the Desktop and choose NVIDIA Control Panel.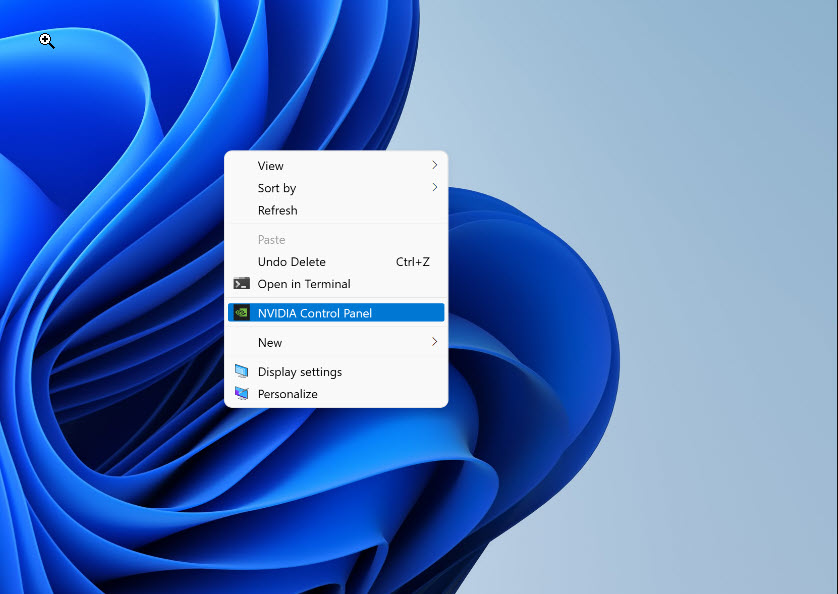 2. Navigate to the Manage 3D settings.
3. Click on the Global Settings tab, and search for Vertical sync.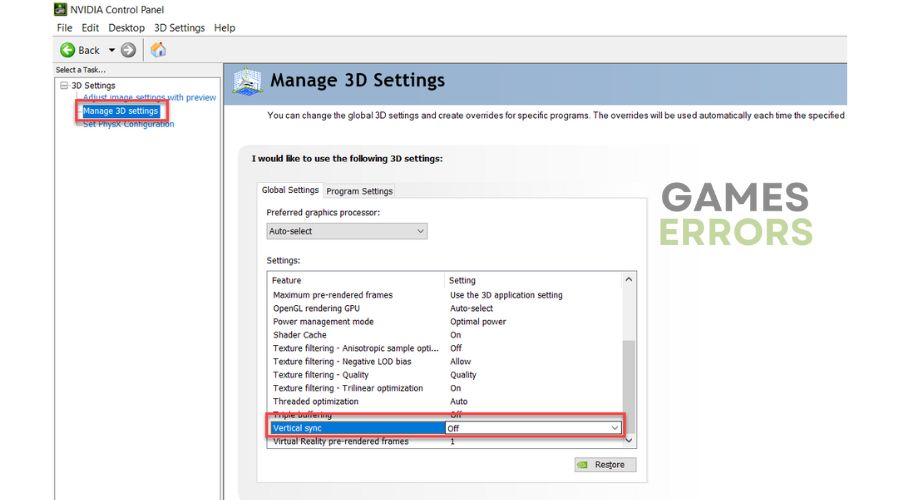 4. Select Off from the drop-down menu and save changes.
🟥AMD GPU
1. Right-click on the Desktop and choose AMD Software.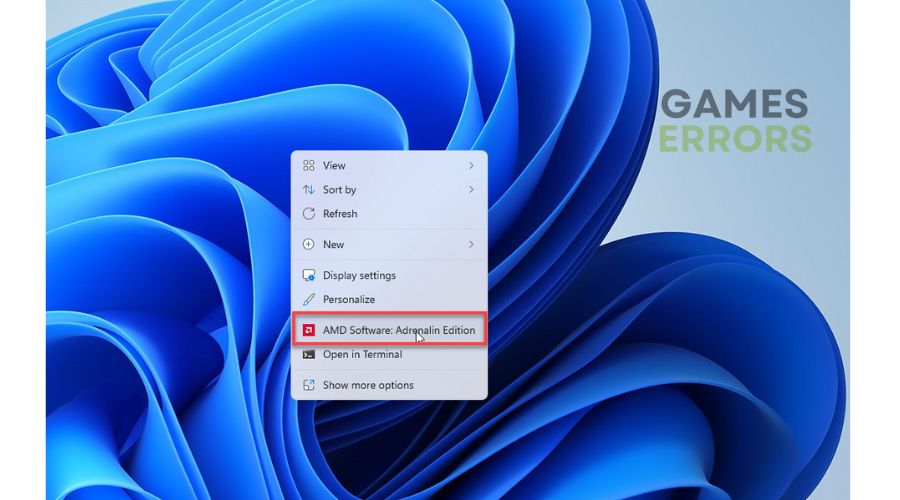 2. Navigate to the Graphics options and search for Wait for Vertical Refresh.
3. Select Always Off.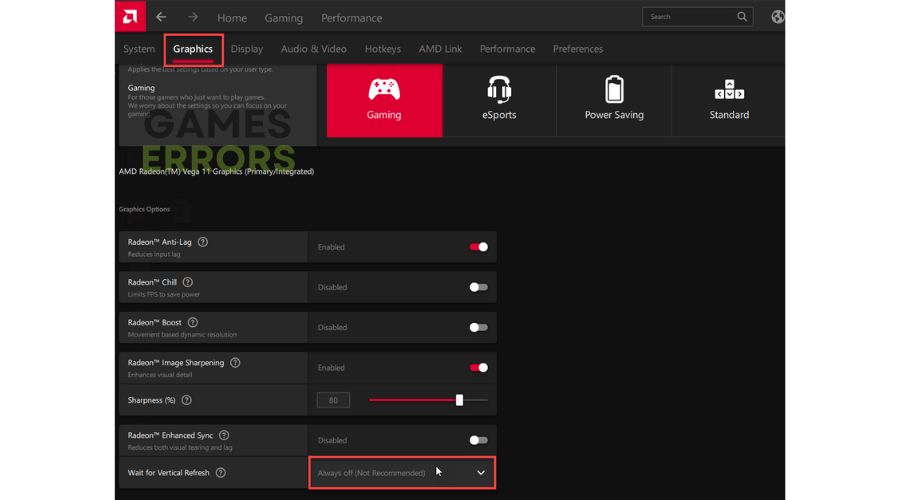 4. Enable Game Mode
Time needed: 1 minute
For an enhanced NBA 2K24 gaming experience with smoother gameplay, activate the Game Mode feature. Disabling the Xbox Game Bar is also recommended to prevent stuttering and crashing.
Right-click on Start and choose Settings > Gaming.

Select Xbox Game Bar and toggle off this option.

Next, select Captures and toggle off Background Recording.

Finally, select Game Mode and toggle ON this option.
👍Extra steps:
If your NBA 2K24 still has a low FPS, consider these options:
Related articles:
Conclusion
To ensure the best experience in NBA 2K24 without low FPS, it is recommended to check your system requirements, update your GPU driver, and adjust your power plan and GPU preferences to high performance. Enabling game mode and turning off VSync can help optimize your gaming experience. Lowering the graphics settings to match your hardware capabilities may be necessary. Finally, if you have any questions or suggestions, feel free to comment below.