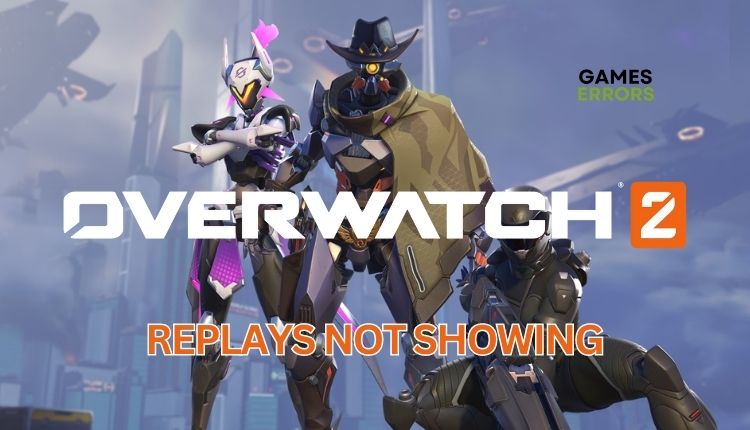 Overwatch 2 Replays Not Showing: Fix Them Quickly in 4 Ways
Follow this simple guide to resolve issues you may have accessing your match history. 👍
For numerous players, Overwatch 2 replays are crucial for improvement and self-evaluation. Yet, accessing these replays has become a challenge. Aware of this problem, we have created this quick guide to help you if Overwatch 2 replays are not showing.
Why are my replays in Overwatch 2 not showing?
Your Overwatch 2 replays are not showing because there are some ongoing game-related bugs and issues. Thus, if you're trying to view the information from your profile and see a message saying that no games have been played, it's likely due to various factors. These could include problems with the server or network and outdated or corrupted game files.
How to fix it if Overwatch 2 replays not showing?
To fix the Overwatch 2 replays not showing problem, consider playing a match in any game mode, such as Unranked, Competitive, or Arcade, and reviewing the replays. While this approach can effectively fix the problem, it's important to note that it may only be a temporary solution. Upon logging back into the game after exiting, the issue could potentially resurface.
First, you can do these precheck steps:
Check the Blizzard service status. If the service is down, wait for it to be operational again.
Restart the game launcher (Blizzard.net) or your PC.
Run the Scan and Repair feature provided by the Battle.net desktop app
Are Overwatch 2 replays still not showing? Then, do the following:
1. Update the game
Time needed: 3 minutes
An outdated game version can lead to various issues, like Overwatch 2 replays not showing up. We recommend that you first upgrade the game to the latest version.
Launch the Battle.net client

Go to your games library. Locate and select Overwatch 2 game.

Click on Options

Click the cog icon (Options) next to the Play button.

Update Overwatch 2

If any updates are available, wait for the Battle.net launcher to download and install it.


Restart Battle.net launcher

Check if the replays issue is gone.
2. Reset in-game options
If you experience the issue where replays are not showing in Overwatch 2, resetting all your game settings to their default state may help resolve the problem.
1. Launch the Battle.net client, and navigate to your games library to select Overwatch 2 game.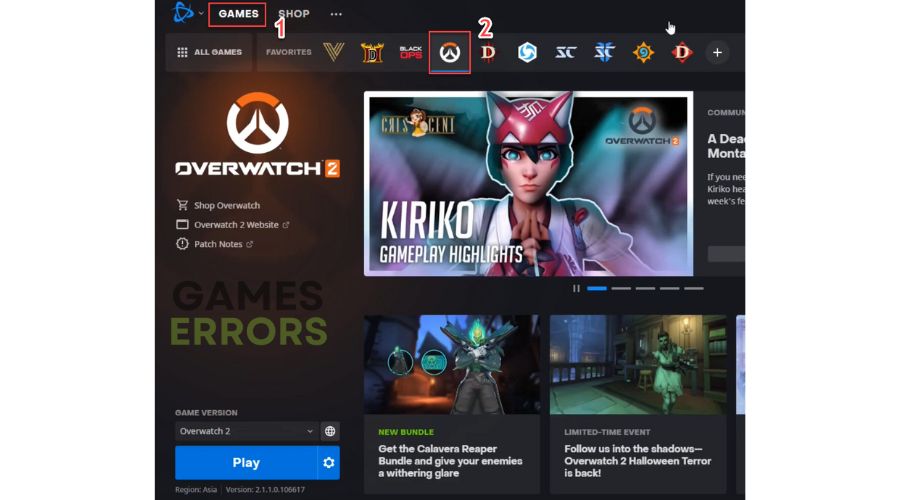 2. Click on the cog icon (Options) and select Game Settings.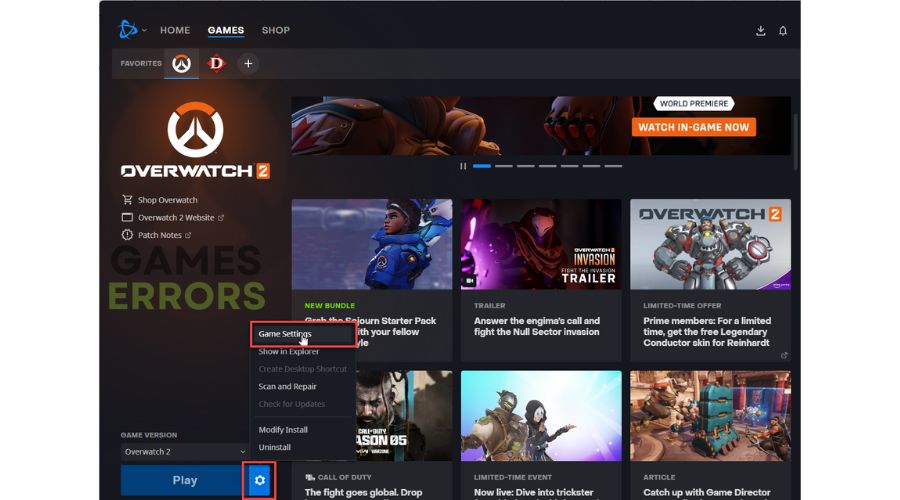 3. Under Overwatch 2 Game Settings, click on the Reset In-Game Options and confirm the action.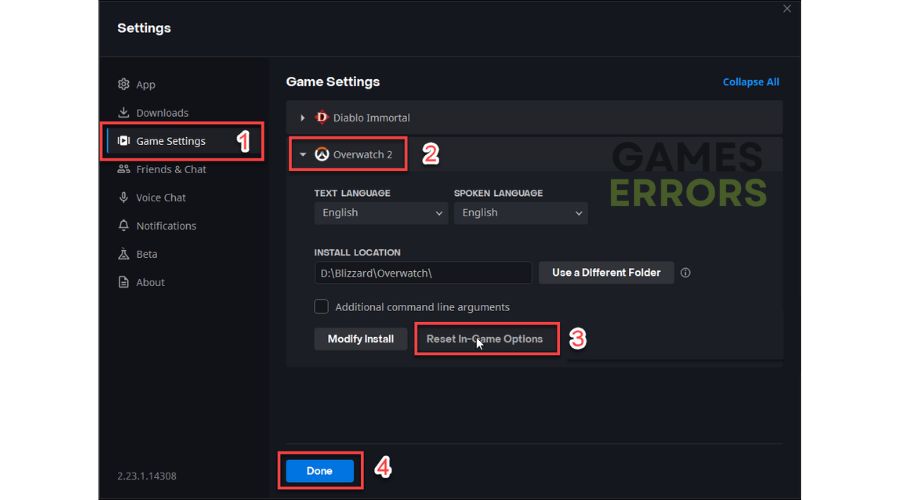 4. Relaunch Battle.net and run Overwatch 2 to check if the issue is gone.
3. Play in the Practice Range
To temporarily fix the replay not showing issue in Overwatch 2, briefly playing in the practice range could be beneficial. While it's not a guaranteed solution, it's worth trying, as it can refresh your replays. Feel free to spend as much time as you need in the practice range.
4. Clear Battle.net cache
Sometimes, problems with replays in Overwatch 2 can be caused by outdated, corrupted, or missing Battle.net cache or files. Try clearing the related cache files and observe if the problem persists.
1. Press the Ctrl+Shift+ESC keys simultaneously to open Task Manager.
2. Navigate to the Details tab and close all Blizzard processes like Overwatch 2 and Battle.net.
3. Press the Win + R keys to open the Run dialog box.
4. Type; "%ProgramData%" in the box and hit Enter.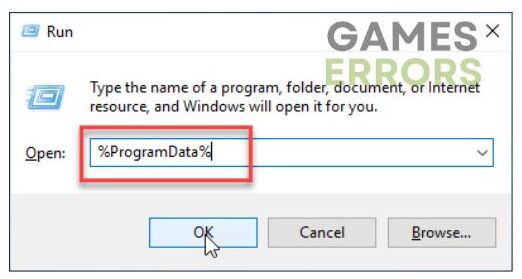 5. Locate the Blizzard Entertainment and Battle.net folders and delete them.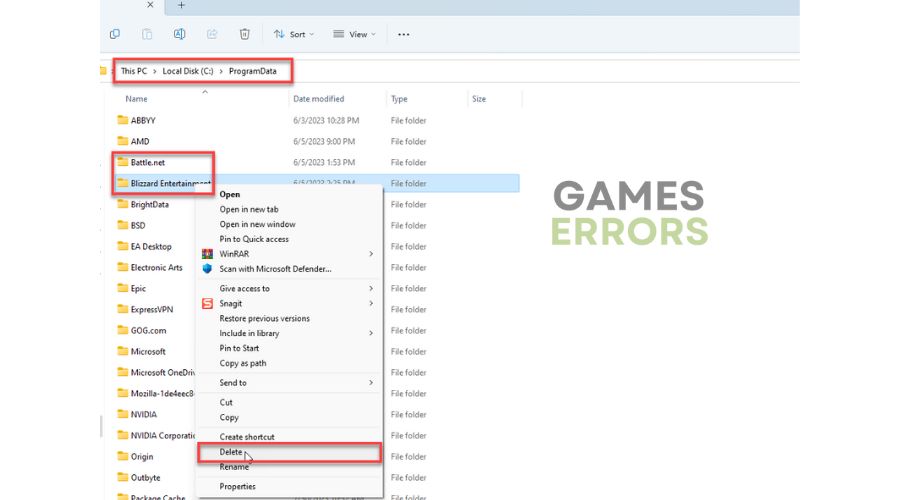 6. Run the Battle.net launcher and check if the issue persists.
✅Extra steps:
If, after all the steps, Overwatch 2 replays are not showing, consider these options:
Conclusion
If you are having trouble with your Overwatch 2 replays not showing up, follow our troubleshooting steps to get everything back on track. First, let's check for any server issues and ensure your network connection is stable. If that doesn't do the trick, try restarting your Battle.net launcher or PC to eliminate any temporary glitches. Updating Overwatch 2, verifying your system files, resetting in-game options, and clearing the Battle.net cache are some other things you can try. We know it might seem a bit complicated, but don't worry – these steps are usually all you need to fix the problem. And if you have any further questions or suggestions, don't hesitate to leave a comment below.