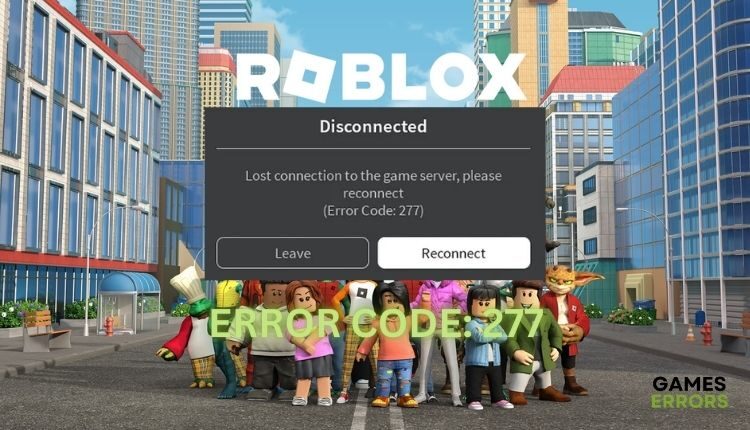 Roblox Error Code 277: Here's How to Fix it ASAP
Are you annoyed by the Roblox error code 277? Try our effective solutions for this problem. 😎
X
INSTALL BY CLICKING THE DOWNLOAD FILE
Roblox is a great gaming platform with a large player base. However, this gaming system is also known for the number of frustrating errors that often appear for seemingly no reason. One common Roblox error that appears comes with the error code 277. Here we will tackle this error, what causes it, and how to solve it so you can continue enjoying your favorite game.
What does error code 227 mean in Roblox?
Roblox "Error code 277" is a connection error caused by server disconnection while in the game. Roblox will terminate your game as it tries to reconnect to the server, and unfortunately, it fails every time. The problem could be with the game's server you are playing, Roblox itself, or other problems on your end.
What is error code 277 on Roblox with good internet?
The Roblox error code 277 typically indicates a server failure, though it can also be brought on by connectivity or network problems, even if you have good internet.
How To Fix Roblox Error Code 277
Error code 277 on Roblox can be easily fixed with our tips, but first of all, make sure you have the latest version of Roblox installed. If you are unsure which version you have on your computer, download the latest version of Roblox from the Internet and install it. Then follow our troubleshooting steps:
1. Check the status of the Roblox server
Check the status of the Roblox server if a fresh install did not eliminate the error. Maybe the servers are down due to a technical issue or scheduled maintenance. In that case, you must wait and try to connect again later.
2. Delete game log files
Every application, including Roblox, stores cache and log files on your computer. These files can be damaged by accident or by a virus which leads to the appearance of many errors in Roblox, including error code 277. We recommend that you periodically clear the Roblox log files to prevent errors from occurring during gameplay. Here's how to clear log files:
1. Press Win+R on the keyboard to show the Run dialog.
2. Type: %localappdata%\Roblox\logs in the Run dialog box and press Enter.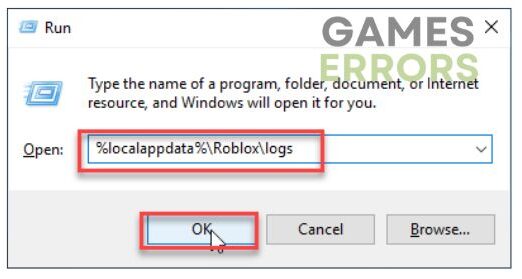 3. A folder with Roblox temporary log files will open.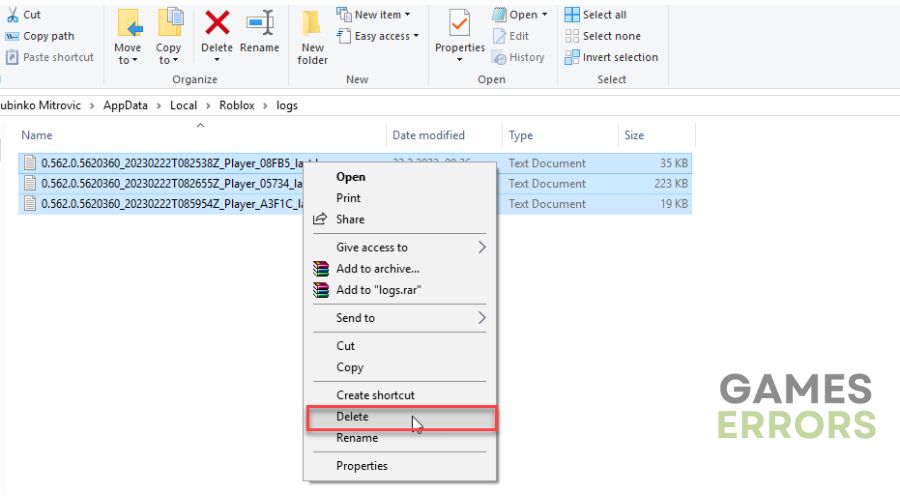 4. Select all files using Ctrl + A on the keyboard, then right-click and select Delete.
5. To clear Roblox cache, press Win + R, and type %Temp%\Roblox and press Enter.
6. The deletion procedure is the same as in the case of log files.
This way, you have cleared all Roblox logs and cache files. Run the game and see if the error code 277 is gone. If not, go to the next step.
3. Update the web browser
If, for some reason, your web browser is not automatically updated, the appearance of Roblox Error Code 277 is possible. You must always have an updated web browser due to new versions of flash player and java scripts. We strongly recommend that you use Google Chrome. Here's how to check if your web browser is up-to-date:
1. Open Chrome and click on the three dots on the top right side.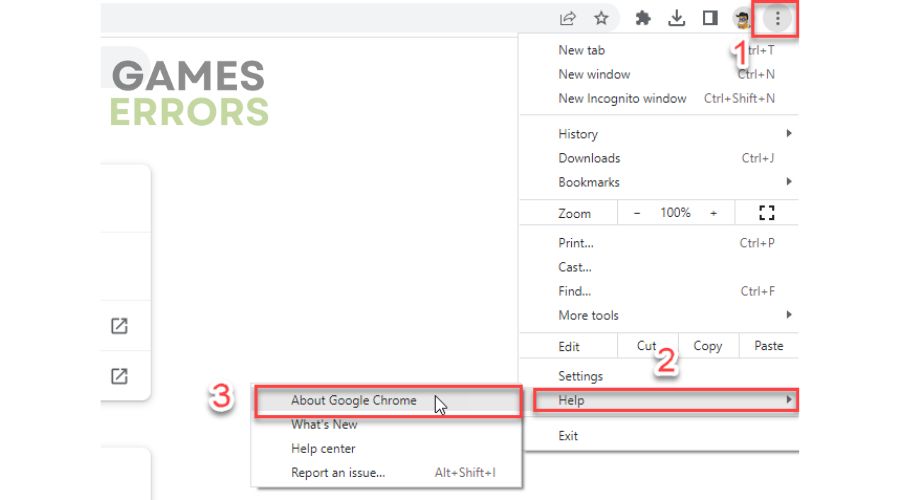 2. Go to the Help option and select About Google Chrome.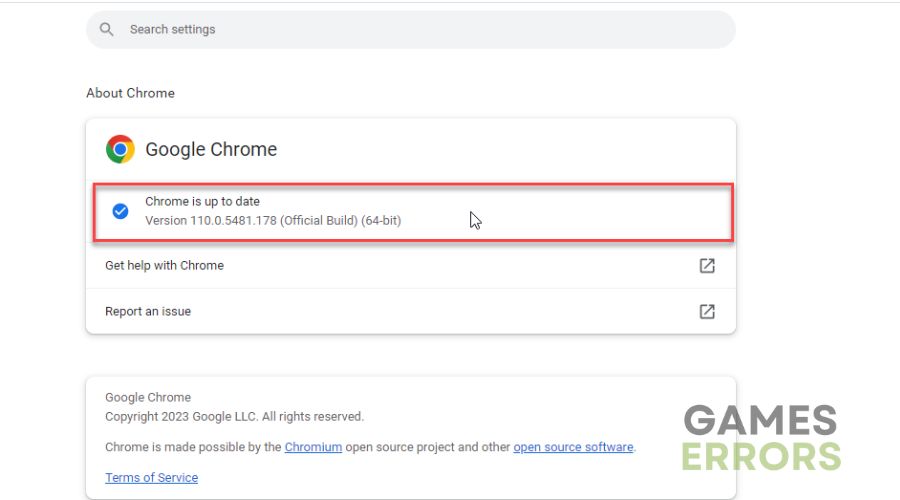 3. If it happens to be an older browser version, auto-update will start.
4. Clear web browser cache
One possible cause of the 277 error could be your browser's cache causing Roblox files not to load correctly. We recommend clearing the cache as follows:
1. Click the three dots on the top right in the Chrome browser.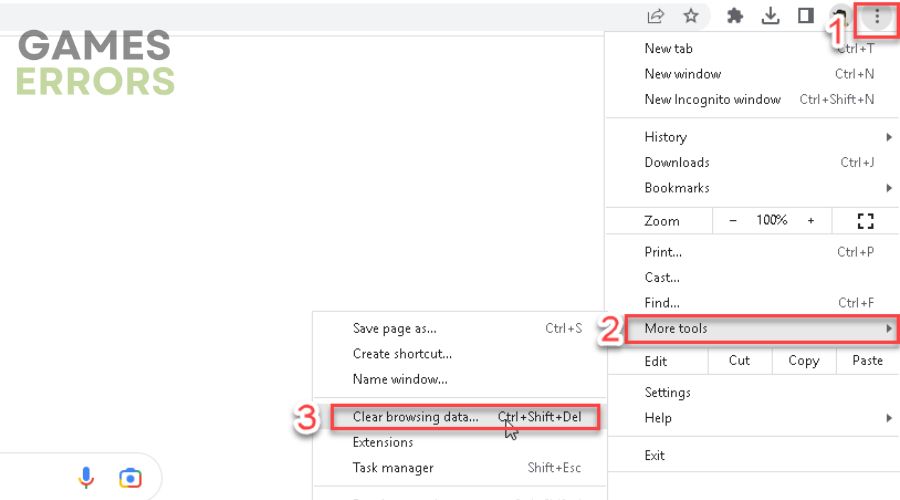 2. Choose More Tools and Clear browsing data.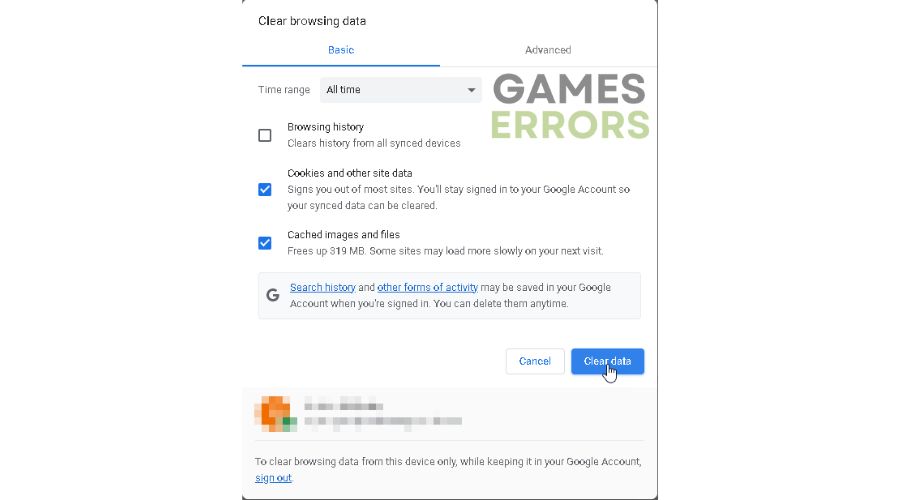 3. Select clear Cookies and other site data and Cached images and files to clear all your browser's cache and temporary data.
5. Disable extensions in a web browser
AdBlocker and some other extensions in your web browser can cause the connection to the Roblox server to be interrupted. We advise you to disable or remove AdBlocker and all other extensions and then try to connect to Roblox.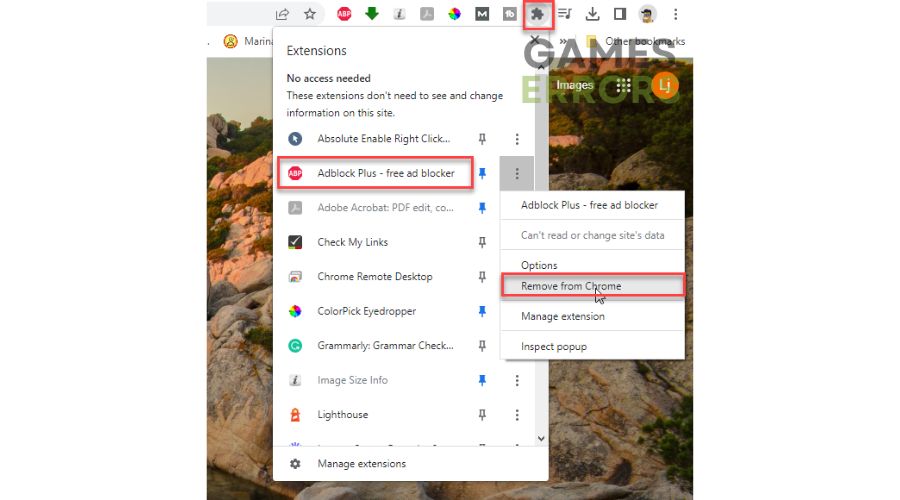 6. Run Roblox in Compatibility Mode
Currently, Windows 10/11 is the best OS for gaming, but sometimes some games may have problems with starting and stable operation. It's usually about older games that don't work well in new operating systems, although even more recent games can have problems. So try running Roblox in compatibility mode to see if the error code 277 disappears. Follow these steps:
1. Right-click on the Roblox shortcut on the desktop and select Properties.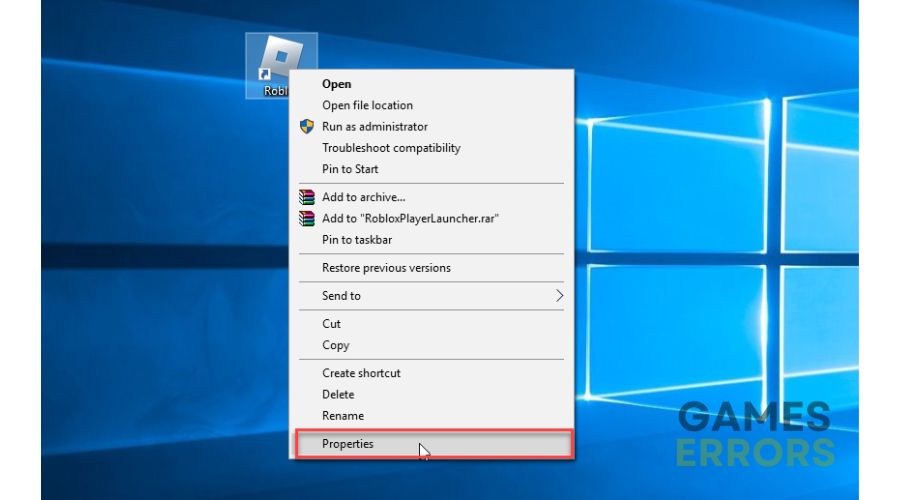 2. Choose the Compatibility tab from the top bars.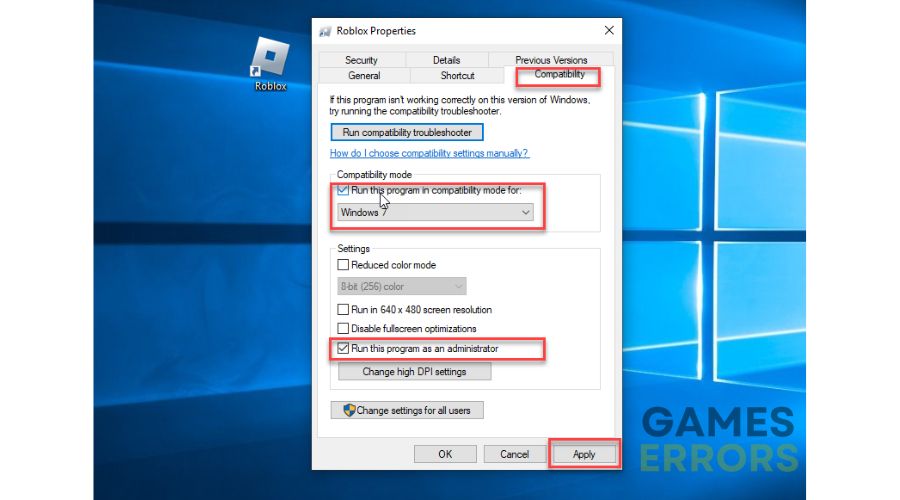 3. Check Run this program in compatibility mode, and choose Windows 7 or 8 from the drop-down menu.
4. Check the Run this game as administrator option for more stable operation and better compatibility.
5. Press Apply and OK, then run Roblox to be sure that Roblox works fine without error code 277.
7. Reinstall Roblox
If all the listed solutions don't work, it might be the case of corrupted game files or bad installation, which can also lead to error code 277 in Roblox. Uninstall Roblox and then reinstall it:
1. Type: control panel in the taskbar search box.
2. Open the Control panel from the search result and choose Programs and features.
3. Right-click on the Roblox game and select Uninstall.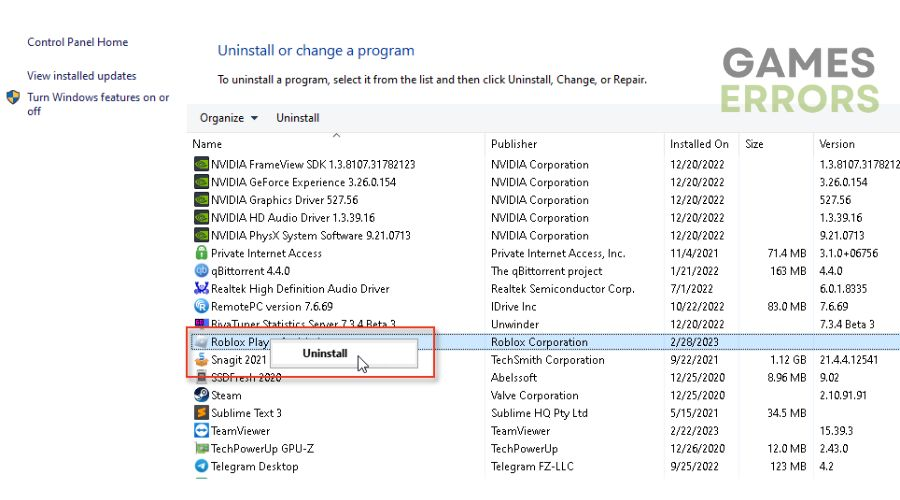 Related articles:
Conclusion
We have listed simple ways to fix Roblox error code 277. If you have your solution to the problem, please leave a comment below.
If you encounter any issues or errors while playing your favorite games and require support, feel free to contact us here. Our team is always ready to assist you and ensure your gaming experience is seamless and enjoyable.