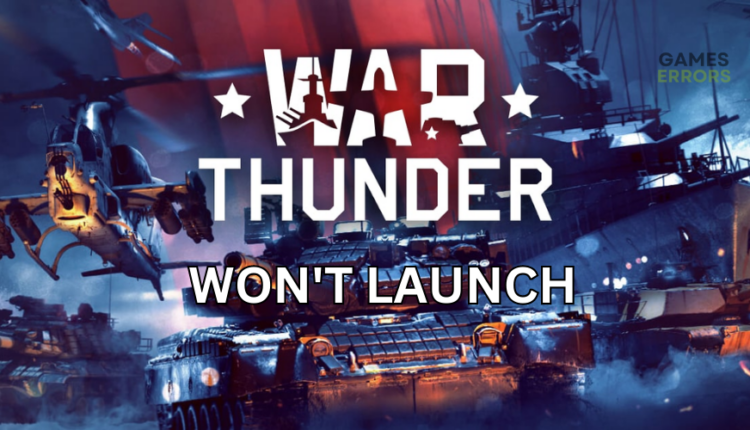 War Thunder Won't Launch On PC: How To Make It Launch
War Thunder not launching can be annoying and hinder your gaming experience. Here's how t make it launch ⤵
War Thunder is a free-to-play online multiplayer game available on PC. While the game offers unique designs, stunning visuals, and quality graphics, many users have reported encountering launch issues. According to reports, War Thunder won't launch on PC after pressing play. The game crashes or freezes, preventing players from opening the title successfully. If you're a victim of the War Thunder won't launch problem, we've got you covered. In this guide, we've outlined possible causes and solutions to the issue to ensure you can launch the game and play.
Why won't War Thunder launch on PC?
Some of the possible causes of the War Thunder won't launch issue include the following:
How do I fix the War Thunder won't launch on PC issue?
✅Pre-checks: We recommend doing the following things first before implementing our troubleshooting steps:
If War Thunder won't launch on PC, try the following foolproof solutions:
1. Delete the game cache
Time needed: 2 minutes
War Thunder typically saves data cache in its folder. Sometimes, this data may become corrupt or damaged and cause issues during launch. In this case, deleting the game cache removes corrupted files to ensure a successful launch. Here's how o do this:
Open the War Thunder installation directory

Press Windows key + E to open File Explorer and navigate to the War Thunder installation directory.

Data cache

Find the data cache folder in the War Thunder file.

Delete folder

Select the folder and hit delete on your keyboard to remove it from your PC. Remember to empty your recycle bin.

Launch game

Launch War Thunder to see if the game starts.
2. Update graphics drivers
Outdated and corrupt graphics drivers may trigger War Thunder launch issues. We recommend updating your drivers to get the latest version for your PC to function optimally. You can either do this manually or automatically:
👉Manually
In the Windows search bar, type Device Manager and click Open.
Select Display Adapters from the context menu and double-click to expand the list.
Right-click the dedicated graphics drivers you want to update and select Update driver.
Choose Search automatically for drivers and wait for the process to complete.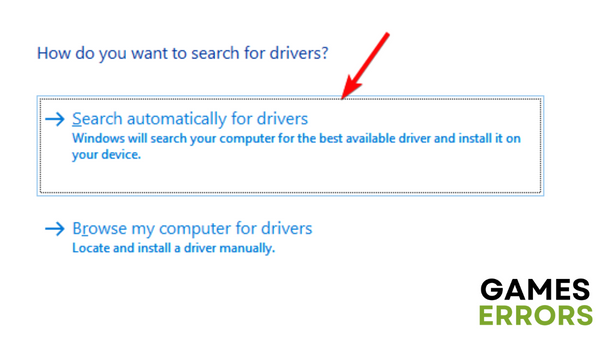 Reboot your PC to apply changes.
Relaunch War Thunder to see if the game starts.
👉Automatically
We know updating your drivers manually can be hectic and time-consuming. Luckily, you can eliminate the hassle of manually updating your graphic drivers with Outbyte Driver Updater. This tool will search for missing drivers on your PC and download and install them automatically. This saves you time while ensuring you always have the latest drivers.
3. Launch War Thunder in windowed mode
Some gamers report fixing the War Thunder won't launch issue by launching the game in windowed mode. Here's how to do this via Steam:
Open Steam on your PC and navigate to Library.
Locate the War Thunder folder and click Properties.
Select General on the left pane and click Set Launch options.
In the text box, copy-paste the following command: -windowed -noborder.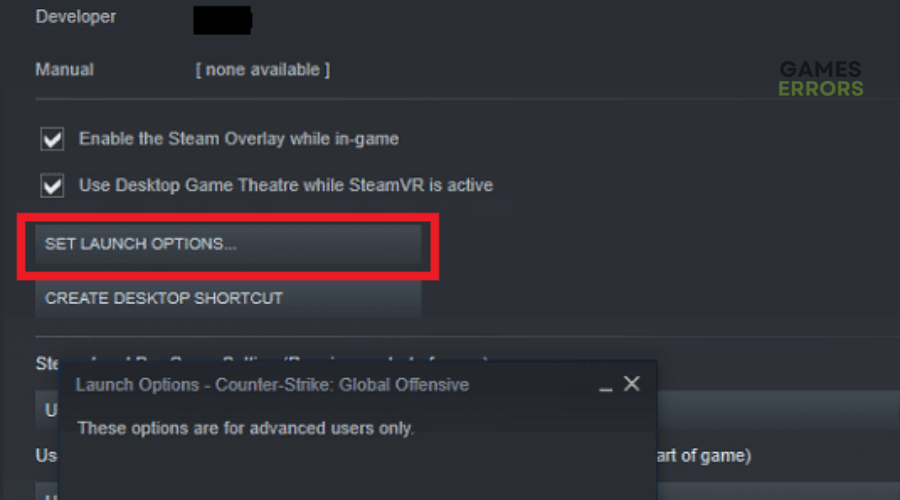 Click OK to apply changes and launch the game to see if it starts.
➕Additional fixes for the War Thunder won't launch issue
Other solutions worth trying include:
Related articles:
Conclusion
The War Thunder won't launch issue affects many players and prevents the game from starting. Remember to delete the game cache, update graphics drivers, and launch War Thunder in windowed mode.