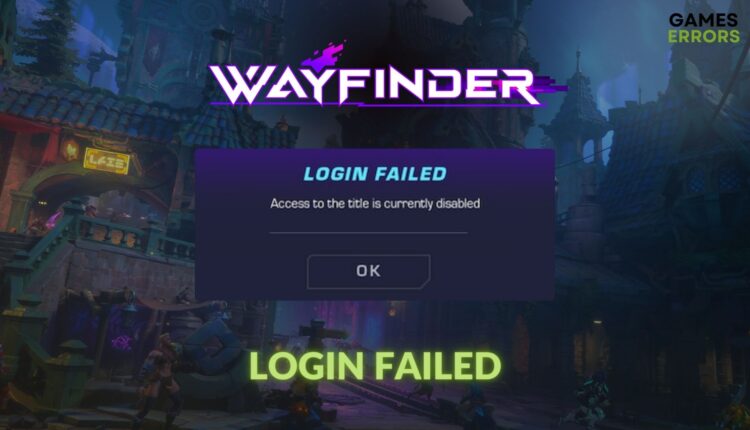 Wayfinder Login Failed: 3 Best Solutions to Try
Are you unable to play Wayfinder because of the login failed error? Quickly follow the suggestions from this article to bypass this problem ✅
The login failed error on Wayfinder has been bugging a lot of gamers recently. To get rid of this widespread problem, you should follow the solutions from this article.
This action MMORPG game has many exciting gaming elements that can certainly entertain a gamer at maximum. But, Wayfinder players may experience some technical issues, including login failure. However, if you can take care of a few things, this problem will go away.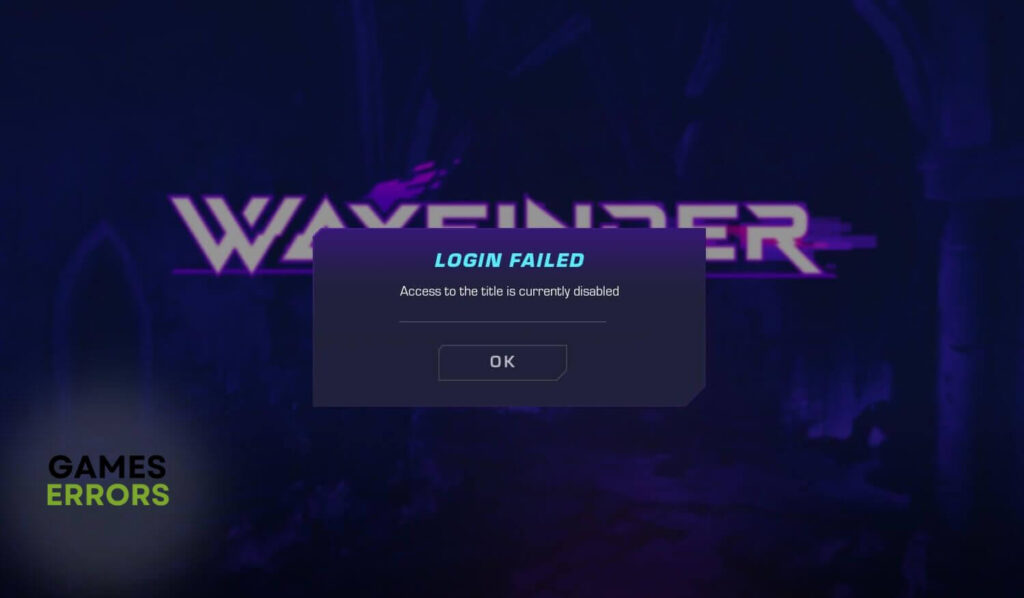 Why is my login attempt failing on Wayfinder?
If, after a long or short queue, the login failed, access to the title is currently disabled, or a similar error message appears on Wayfinder, it may be because of any of these reasons:
The server is overloaded: In case there are too many gamers trying to log in, the server may go through some issues, which is a common reason behind login failure on Wayfinder.
Network problem: Unstable internet connection and improper or problematic or corrupted network configurations can also trigger this type of issue on any game, including Wayfinder.
Security programs: If your antivirus or firewall or even any third-party services interfere with the Wayfinder's processes, you may encounter a login failed error on this game.
Problematic configuration and components: Problematic settings and corrupted game components can also be why you are unable to log in.
How do I fix the Wayfinder login failed error?
If you cannot log in or the Wayfinder kicks you out of the game suddenly, we suggest you do these quick things before trying the main solutions:
Check the Wayfinder's X(Twitter) page and determine if it's a serverside issue or not.
Make sure that you have a stable internet connection.
Also, ensure that the related components and the game client are up to date.
On the official Twitter page, we have seen that this login issue is a server-side problem.
So, right now, you most probably need to be patient as it is more likely to be a serverside problem. That's the real solution. However, you can also try the following methods to get rid of this login failure situation on Wayfinder:
1. Whitelist Wayfinder in the firewall
Open the Windows Search Box, type Windows Security, and hit Enter.
Click on Change settings.

Click on

OK

.
2. Change DNS
Time needed: 2 minutes
To fix the login failed error on Wayfinder, changing DNS settings can be a very effective solution, as your existing DNS server may have some issues which is the root of the problem.
Select manual and enable the switch for IPv4.
Restart your Windows.
3. Reset network settings
If you are unable to log in to Wayfinder, no matter it's early access or beta version, resetting the network settings may help. Here are the steps to follow:
Go to Windows Settings like before.
Go to Network reset.
Then, click on Reset now.
Restart Windows.
After resetting, try to log in to Wayfinder and see if it still fails or not.
More suggestions:
In case you still can't log in, we suggest you do these things too:
Try from a different network. Use ExpressVPN if needed.
Update the network driver using the Outbyte Driver Updater. While you are at it, you could also update your graphics drivers for a smoother gaming experience.
Run in clean boot.
Disable or uninstall the antivirus and firewall to see if it works.
Related articles:
The above suggestions can help you if you are continuously having the Wayfinder login failed error. If nothing helps, keep your eyes open and try to determine whether it's the serverside issue. Then, just wait until the developer resolves the server issues. If you have any better suggestions, feel free to share them in the comment box.