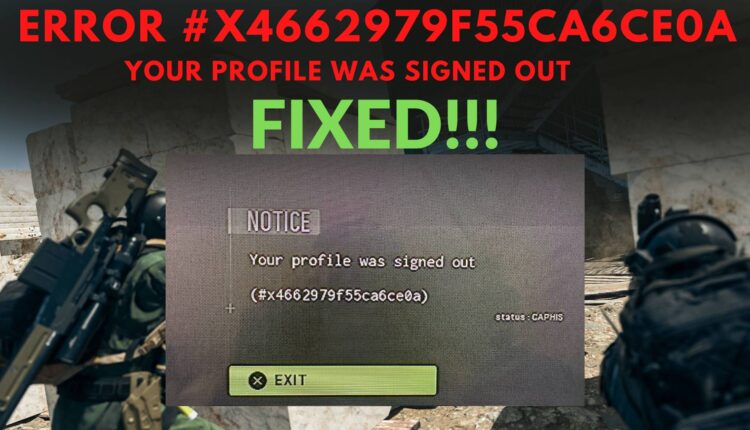 Your Profile Was Signed Out Warzone 2 & MW2 [SOLVED]
Internet Connection is a possible cause⚡
X
INSTALL BY CLICKING THE DOWNLOAD FILE
People playing Call of Duty Warzone 2 and MW2 encounter Your profile was signed out error indicating #x4662979f55ca6ce0a error code with a status CAPHIS, which prevents players from enjoying the game. All platforms have been experiencing this error, this includes Xbox One, PS4, PS5, PC, and Xbox Series X/S.
I keep receiving this on PS5 when searching for a match in multiplayer, WZ2, and DMZ.

Your profile was signed out (#x4662979f55cae0a)
status: CAPHIS.

Please help/fix.@ATVIAssist @InfinityWard @Activision pic.twitter.com/iSKsN49pG9

— Viza (@SupahSoaka) November 16, 2022
If you are experiencing Warzone 2 Your Profile Was Signed Out error, don't panic, this error can be solved with a simple fix. Follow the steps below in order to fix it and have the maximum benefit of the game.
Why do I keep getting logged out of Warzone 2?
The error message "Your profile was signed out" usually indicates that the game was unable to establish a connection to the server, which can be caused by a variety of issues such as internet connection problems or server maintenance.
How do I fix 'Your profile was signed out Warzone 2' error?
✅ Pre-checks:
Restart your device and try launching the game again.
Check your internet connection to make sure it is stable and fast.
1. Change Game Voice Channel
The simplest way to fix Warzone 2 #x4662979f55ca6ce0a error is to change Game Voice Channel in the audio settings to All Lobby. Here is how you do it:
1. Open the Game Menu and then go to Settings.
2. Now click on Audio Settings.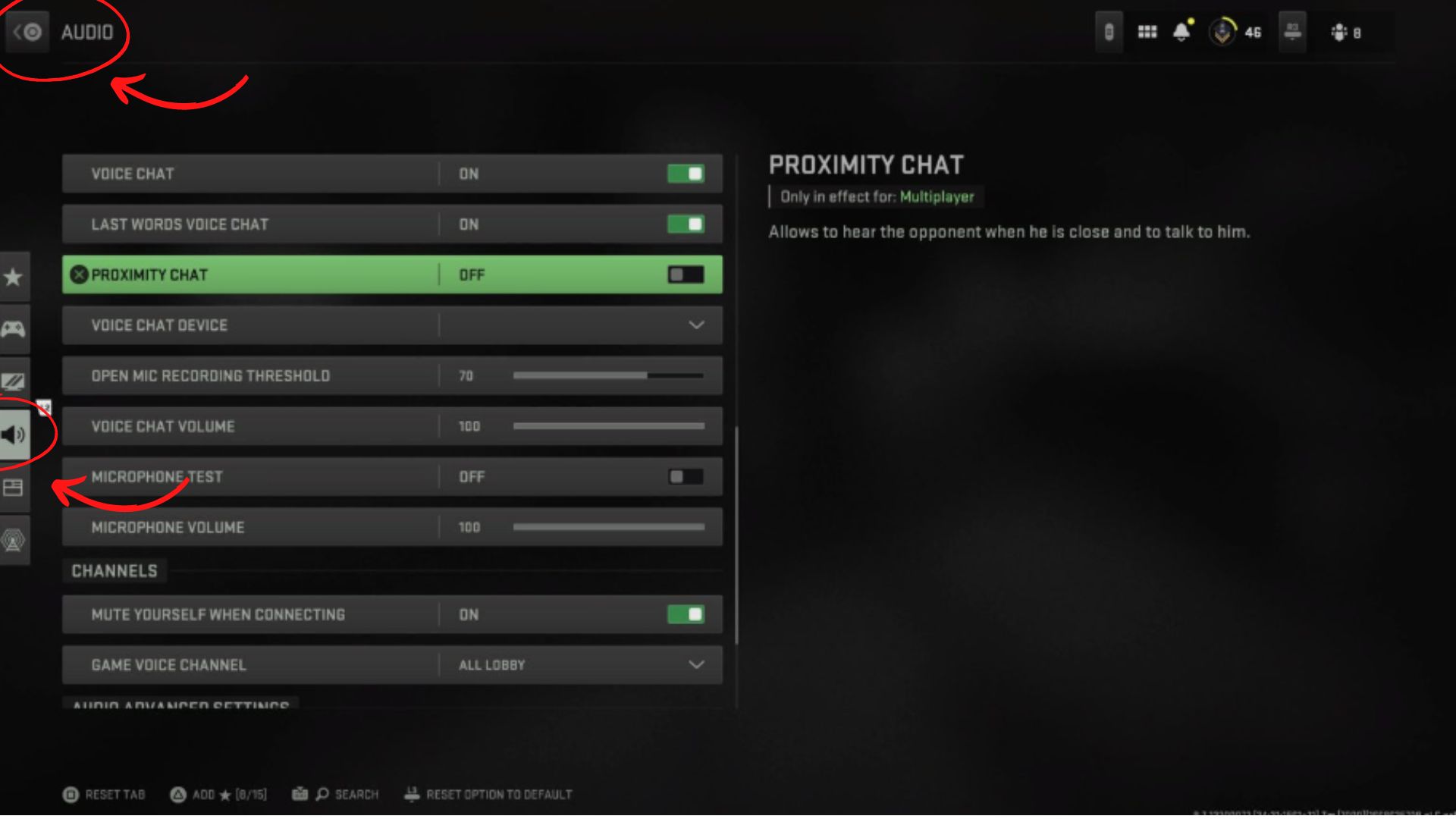 3. Scroll Down to Channels.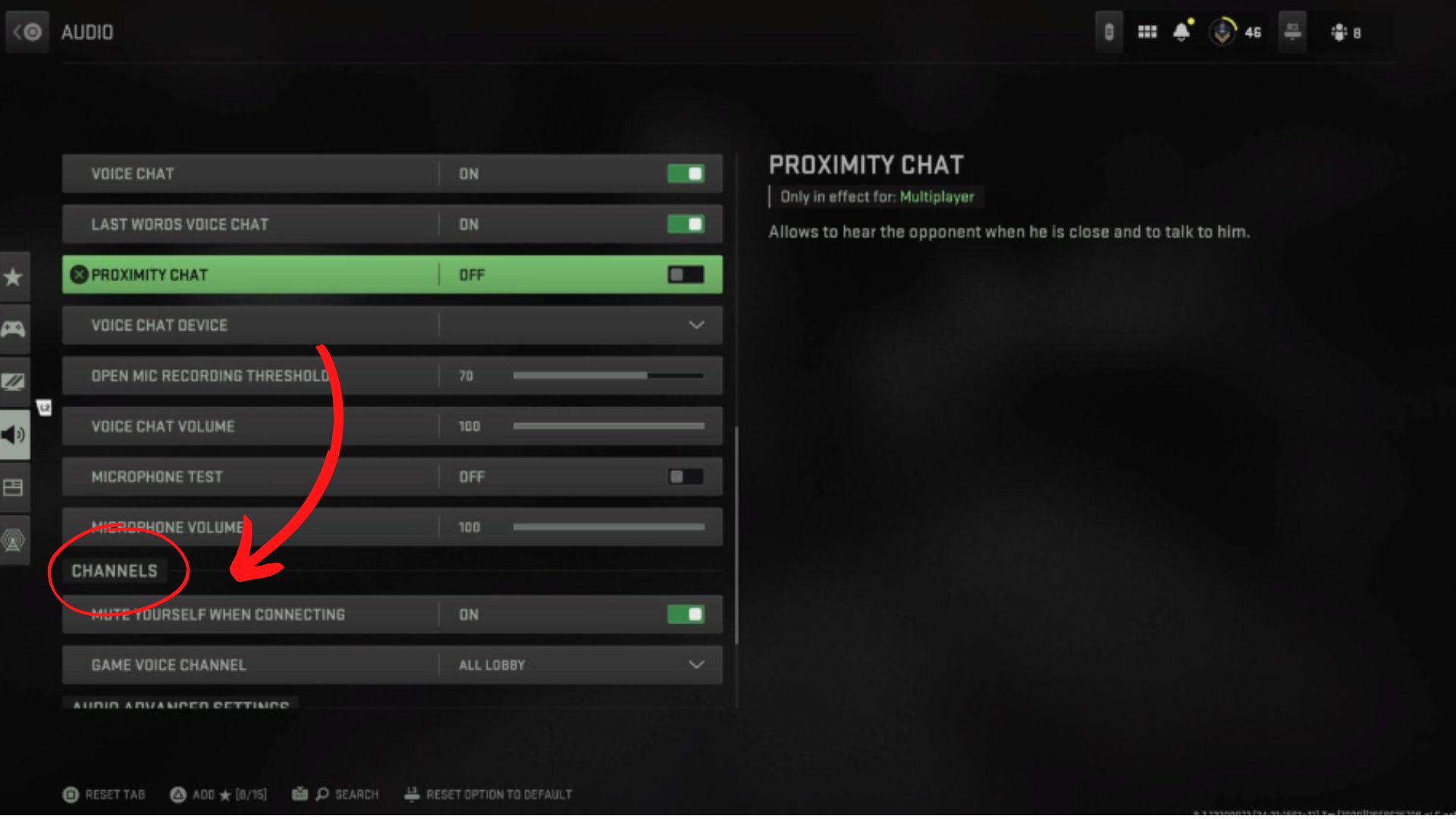 4. Select Game Voice Channel.
5. Change it to All Lobby.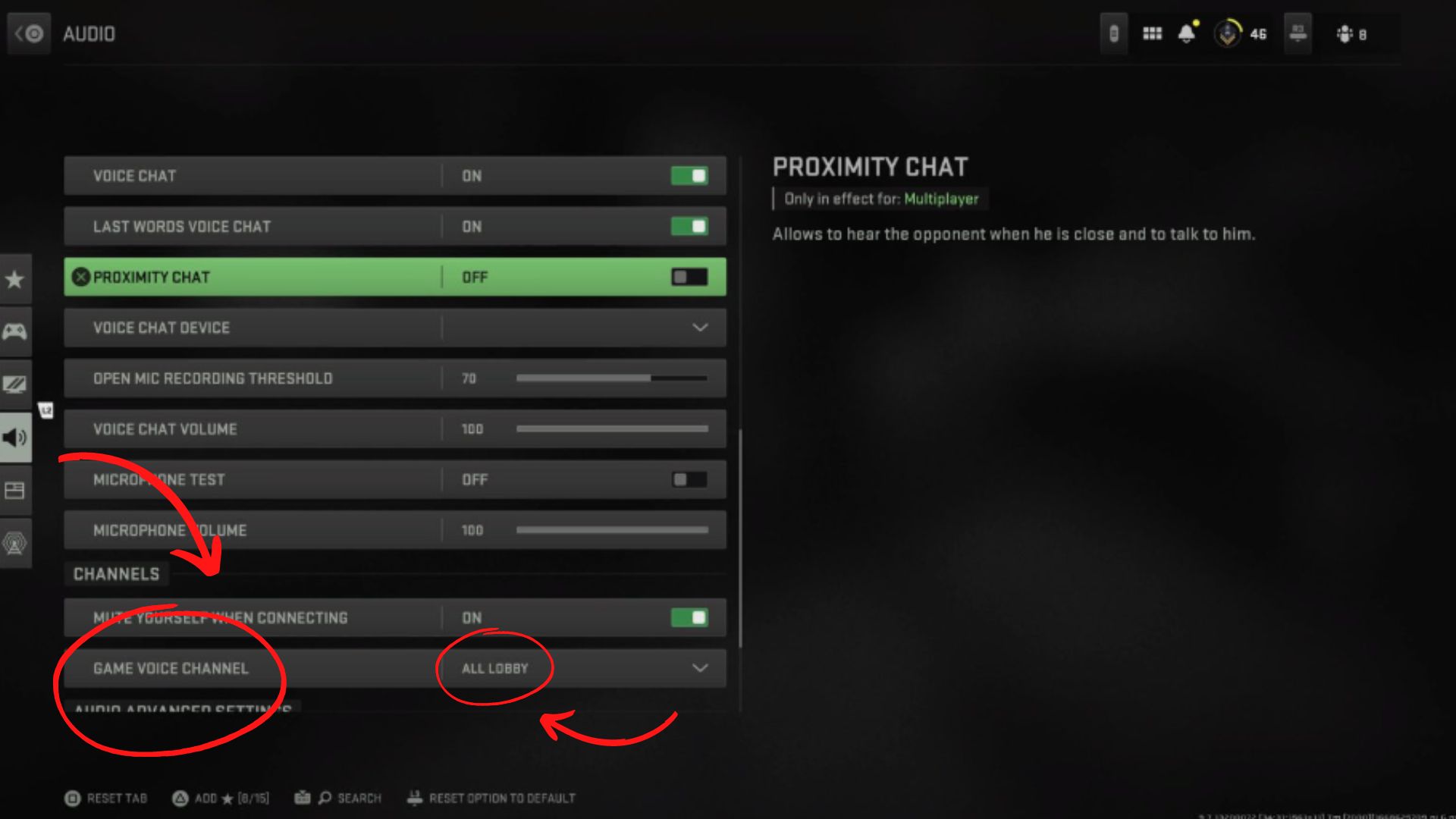 The solution was provided by a Reddit user and it seems that many players managed to fix Warzone 2.0 Your profile was signed out or (#x4662979f55ca6ce0a) error with a CAPHIS status.
Comment
by u/Alarming_Dig_524 from discussion Profile not connected
in ModernWarfareII
Warzone 2's voice chat issue, mentioned by the Reddit user above, can be resolved by allowing the game to access your microphone (for PC and Xbox):
Select Start  > Settings  > Privacy > Microphone. In Allow access to the microphone on this device, select Change and make sure Microphone access for this device is turned on.
Then, allow apps access to your microphone. In Microphone settings, go to Allow apps to access your microphone and make sure it's turned on.
Press the Start button 
Type settings, and then select Settings
Choose Privacy
App permissions, select Microphone allow mic permission.
Please note that if you switch it to All Lobby, though, everyone in the lobby will be able to hear you if you have a microphone on. So, if you are concerned about that happening, try Party Only first.
In case it doesn't work,  you need to consider restarting Warzone 2/MW2. Even though it seems basic, it is simple to forget that turning it off and back on usually solves the problems. MW2 your profile was signed out error should no longer be displayed with a simple device reboot.
New Call of Duty: Warzone 2.0 "Purchase Modern Warfare 2 to have access to everything" error warning is starting to annoy users who simply want to enjoy the recently released battle royale experience for free.
Related posts:
We hope that our article helped you to fix 'Your profile was signed out error in Warzone 2'. If you are encountering any issue that we didn't talk about, don't hesitate to leave a comment below or send us an email. We will be more than happy to help you fix your game.