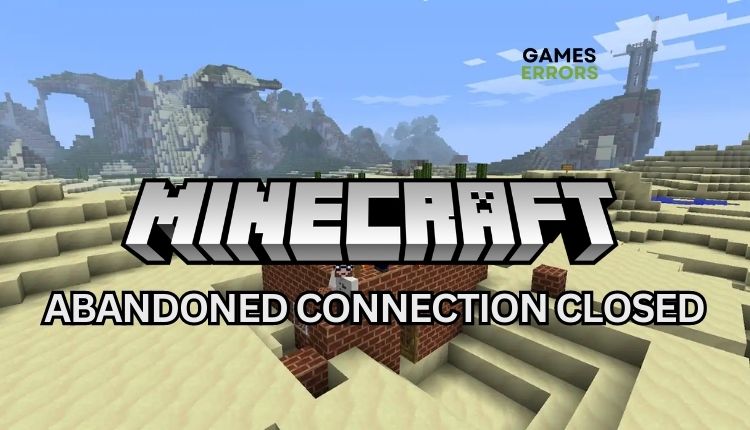 Abandoned Connection Closed Minecraft: Fix it Step by Step
Do you require assistance in resolving the Abandoned Connection Closed error in Minecraft? We have useful tips to fix this issue. 😎
Minecraft is a game that caters to those seeking a higher form of expression or aesthetic satisfaction and those who desire a game with almost endless possibilities for exploration. Playing Minecraft with friends in multiplayer mode can be frustrating when the "Abandoned Connection Closed" error occurs. If you experience connection loss while playing, you may see the error message mentioned above when reconnecting to the server. But don't worry because this guide covers this problem and offers an effective solution to fix the Abandoned Connection Closed in Minecraft.
What does abandoned connection mean Minecraft?
The Abandoned Connection Closed error means that you are having a slow or unstable internet connection. The cause of this issue may be your internet connection, ISP issues, or problems with the Minecraft server. Regrettably, this error tends to happen more often after later significant Minecraft updates.
How to fix the Abandoned Connection Closed error in Minecraft?
To start, it's best to attempt these more straightforward actions:
Check the Minecraft service status. If the service is down, wait for it to be operational again.
Ensure that your internet connection is steady and without any interruptions. Check with your ISP to see if they have blocked or restricted your network resources for some reason.
If you are still encountering an error, then follow these instructions:
1. Update your network driver
Sometimes, network issues at your end may indicate that you are using an outdated network driver. Update your network driver as follows:
1. Press the Win + R keys to open the Run dialog box.
2. Type; "devmgmt.msc" and hit Enter to open Device Manager.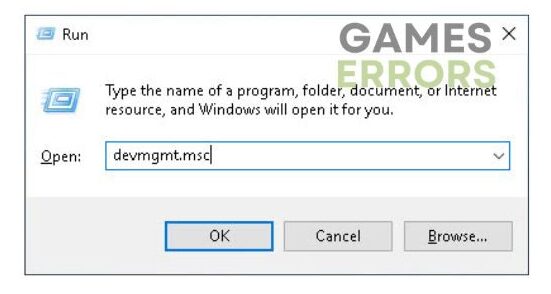 3. Double-click on the Network adapters to expand.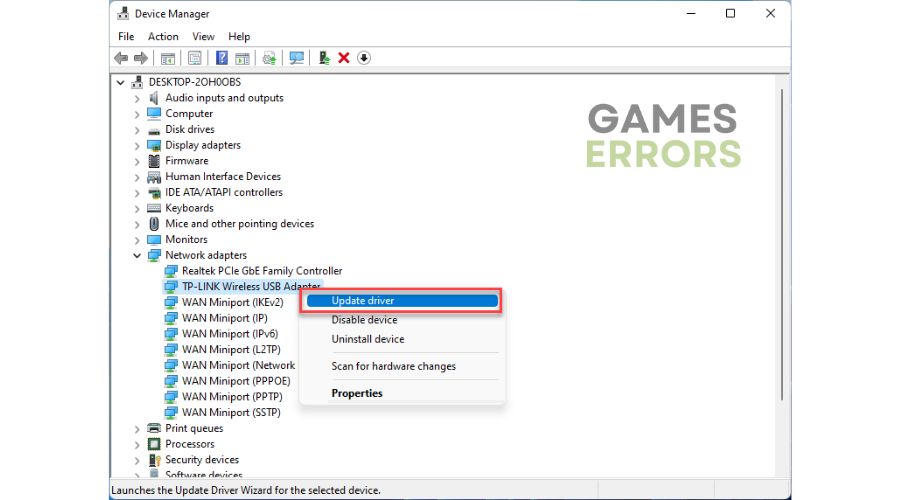 4. Right-click on your network card, and select Update driver.
5. Follow the on-screen guide for installing the latest network driver.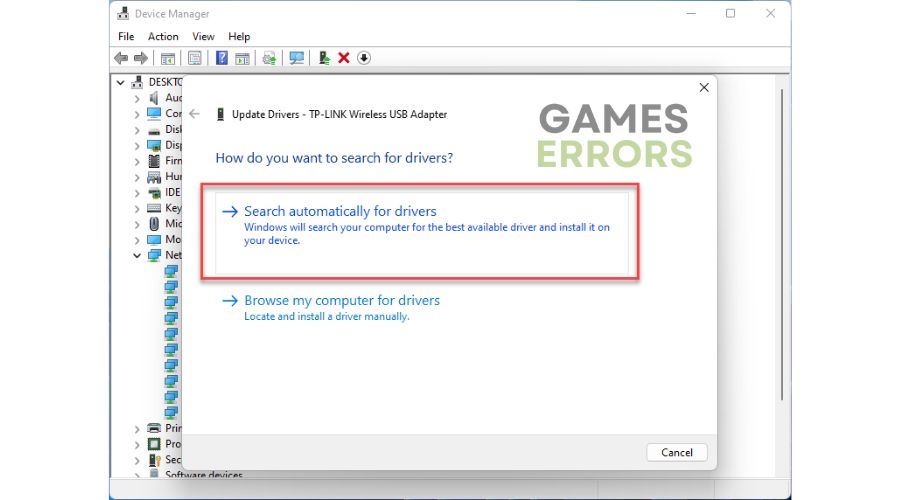 ℹ️ We suggest utilizing Outbyte Driver Updater to streamline the tedious process of updating your computer's system drivers. This application automates the task, guaranteeing a quicker and more dependable solution without requiring manual updates or searching for drivers online.
2. Change the DNS server
Your ISP generally assigns a DNS for your internet connection. However, this can sometimes cause connectivity issues. We suggest using a public and validated DNS, like Google's. If you want to switch to a different DNS, follow these steps:
1. Press the Win+R keys to show the Run dialog box.
2. Type; "ncpa.cpl" in the dialog box and click OK.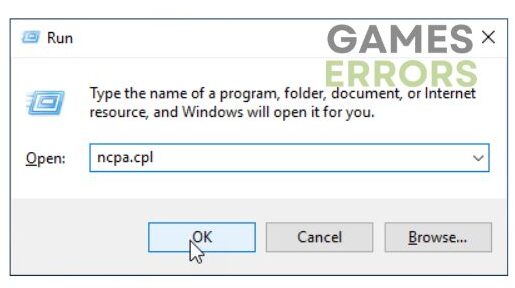 3. Select your network adapter, right-click, and select Properties.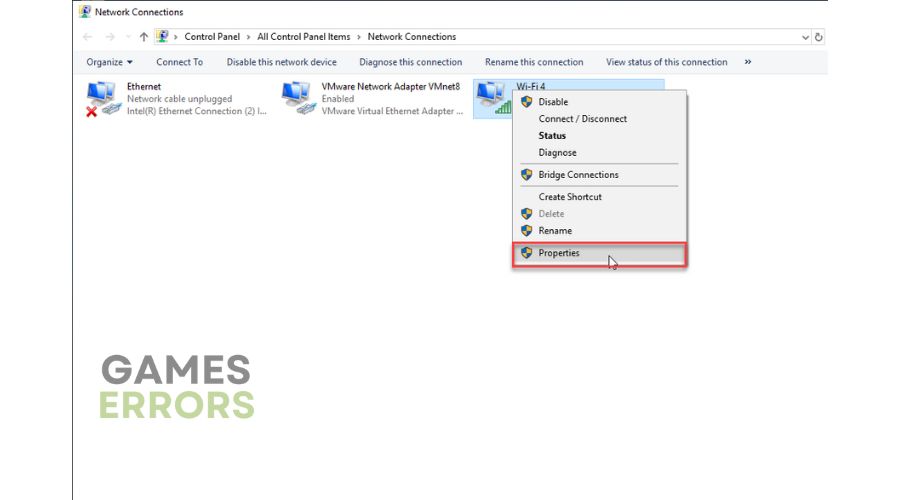 4. Click on the Internet protocol version 4 and click on the Properties.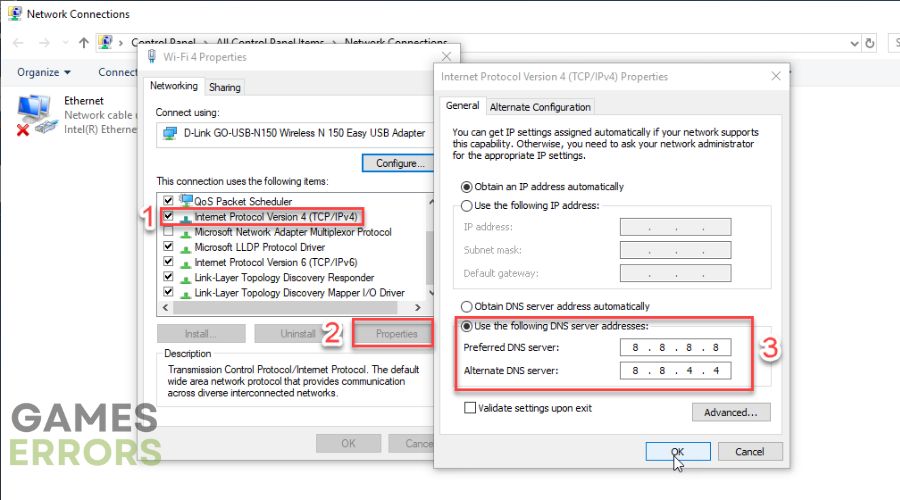 5. Under the General tab, confirm the option: Use the following DNS server addresses.
6. For Preferred DNS server, type: 8.8.8.8, and for Alternate DNS server, type: 8.8.4.4.
7. Click OK to save the changes.
8. Now, you must flush the DNS cache for the changes to take effect.
9. On the taskbar, type cmd in the search box.
10. Right-click on the Command Prompt and select Run as administrator.
11. Type: ipconfig /flushdns and press Enter.
12. Reboot your PC and check if the issue is gone.
3. Use a VPN
You can try to override the Abandoned Connection Closed error in Minecraft with the help of a trustworthy VPN service like ExpressVPN. It can reduce ping and offer quick and consistent connectivity. It is important to remember that a VPN can only improve your ping if your ISP restricts your connection.
1. Download and install ExpressVPN.
2. After installation finishes, click on the Sign In.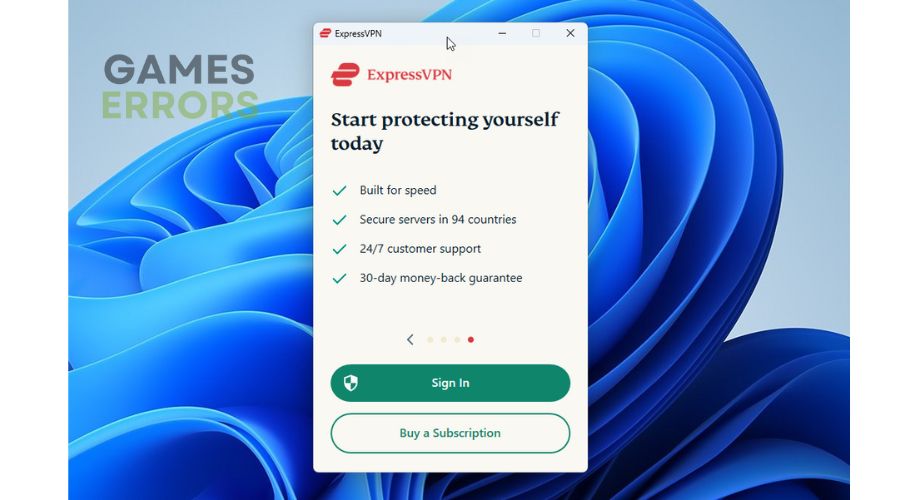 3. Connect to a desired server (first try to use the recommended).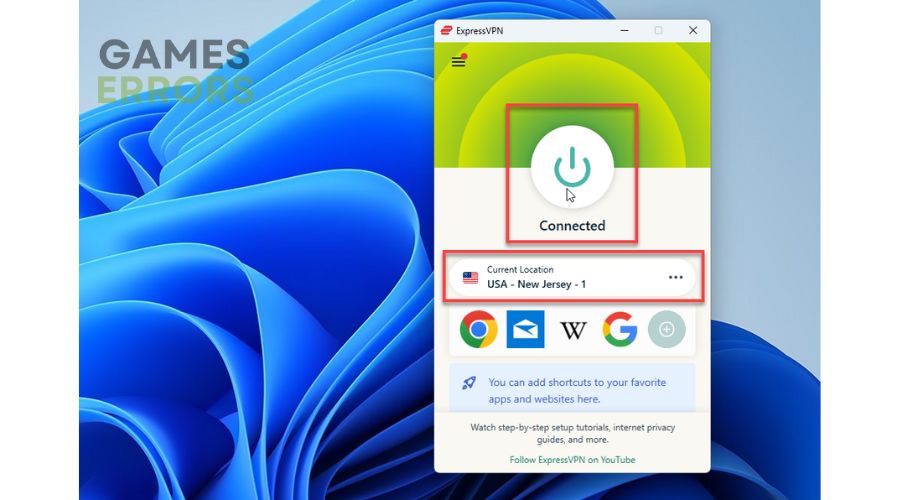 4. Launch Minecraft to check if the Abandoned Connection Closed error is gone.
4. Allow Minecraft launcher through the firewall
Time needed: 1 minute
Sometimes you may get a connection error in Minecraft if your firewall interferes with the game launcher. Then you need to allow the game launcher through the following firewall settings.
Open Windows Defender Firewall

Press the Win+R keys to show the Run dialog box. Type; "firewall.cpl" and press Enter.


Select – Allow an app or feature through Windows Defender Firewall

Select the Change Settings button and Allow Another App

 Add the Minecraft exception to the firewall.
⚡️ Other quick steps to fix Abandoned Connection Closed error:
FAQ
Why does it keep saying abandoned connection?
Minecraft keeps saying abandoned connection because your internet is faulty, there are problems with the game servers, or because your internet provider is having some technical difficulties.
What is abandoned connection?
Abandoned connection errors are problems that might occur when there are connections performed by an application to do certain tasks that weren't closed by the application due to mistakes or ongoing processes.
Related Articles:
If you're hit by an Abandoned Connection Closed error while playing Minecraft, we advise you to check for any server or internet connection problems first. You can also try changing your DNS, updating your network driver, allowing the game through the firewall, disabling any unnecessary background apps, or using a reliable VPN service. But if you have any further queries, feel free to comment below, and we'll gladly assist you.