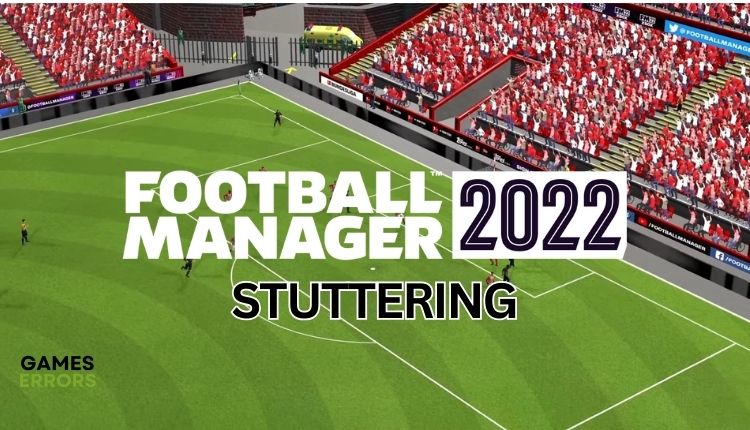 Football Manager 2022 Stuttering: How To Play Smoothly
Are you encountering stuttering and lag in Football Manager 2022? This article provides practical solutions to resolve these issues. ✅⚽
Are you troubled with stuttering in Football Manager 2022? This game is the perfect next step for existing FM veterans and the ideal starting point for those who have never played management simulations before. But if your game often stutters during the gameplay, we have top tips to fix this annoying issue.
Why is Football Manager 2022 stuttering on my PC?
There are several reasons why you might experience stuttering while playing Football Manager 2022, including:
How do I fix stuttering in Football Manager 2022?
To fix stuttering in Football Manager 2022, first do these prechecks:
Now, if you haven't solved the problem, follow our next tips:
1. Update GPU driver
Time needed: 5 minutes
Updating your outdated GPU driver can eliminate stuttering issues that may arise when playing Football Manager 2022. Follow the steps below to ensure a smooth gaming experience.
Right-click on the Start Menu and choose  Device Manager.

Double-click on the Display adapters to expand.

Right-click on your GPU, and select Update driver.

Follow the on-screen guide for installing the latest GPU driver version.

Reboot your PC and check if the stuttering issue is gone.
Keeping all the drivers on your Windows system up-to-date, especially those for your GPU, can be a daunting task. But worry not! We suggest giving Outbyte Driver Updater a try. This dependable tool can take care of everything for you, ensuring a worry-free and hassle-free process.
⇒ Get Outbyte Driver Updater
2. Enable Gaming Mode
To improve your game experience and avoid any performance issues in Football Manager 2022, it's recommended to turn on the Game Mode feature and turn off the Xbox Game Bar. This may help increase your FPS and prevent any lags or stuttering gameplay.
1. Right-click on Start and choose Settings.
2. Click on the Gaming.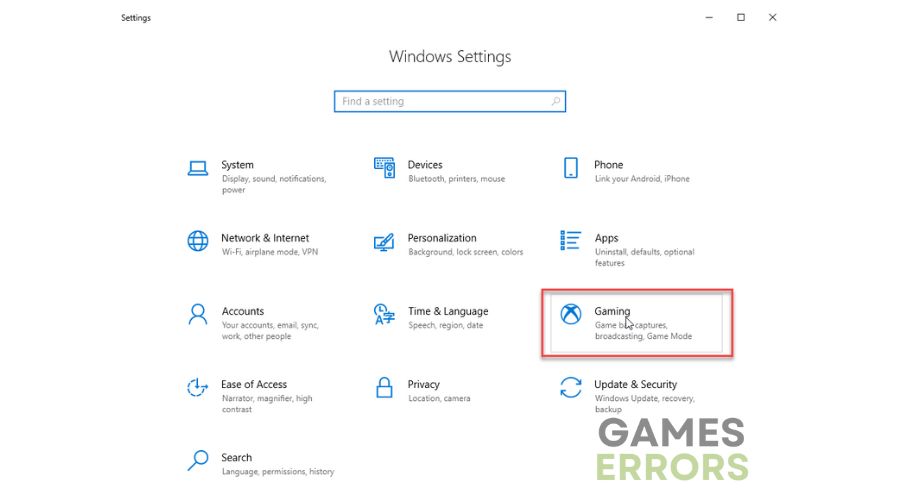 3. Select Game Mode from the left pane and toggle ON this option.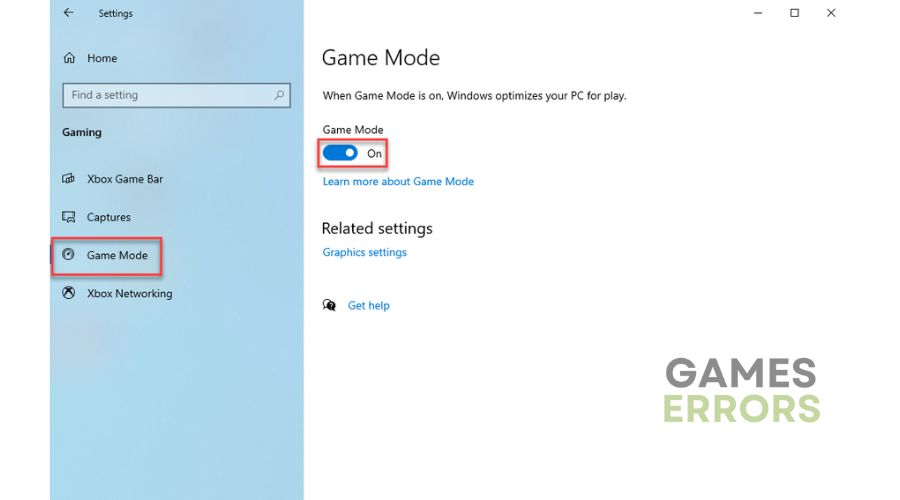 4. Select Xbox Game Bar from the left pane and toggle OFF this option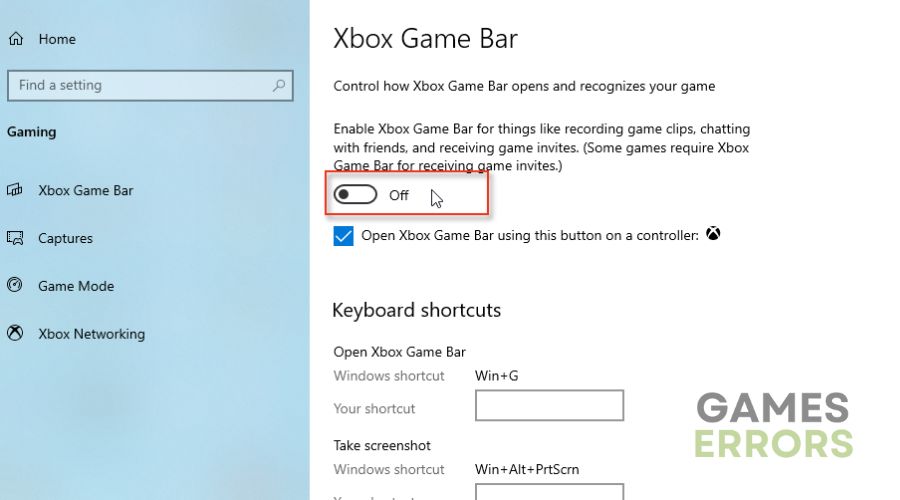 5. Select Captures from the left pane and toggle OFF Background recording.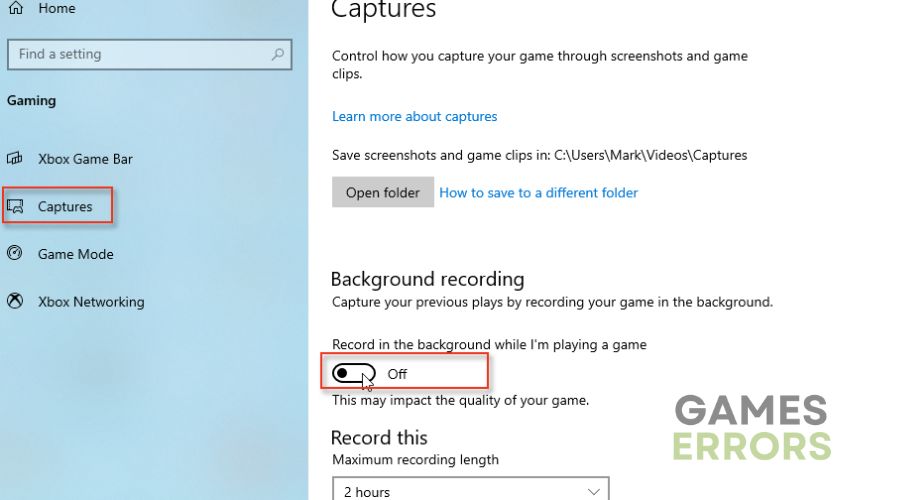 3. Set High-performance mode
Switching your Power Options and Graphics preferences to High-Performance mode can significantly improve your gaming experience, especially during intense gameplay.
1. Press Win + R to show the Run dialog box.
2. Type; "powercfg.cpl" and press Enter.
3. Under the Power Options, tick the radio button High performance.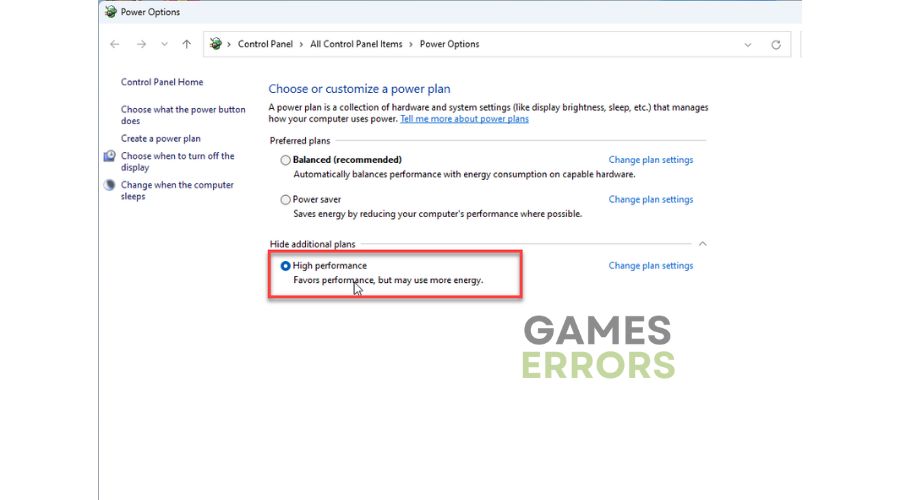 4. Right-click to Start and select System.
5. Go to System > Display > Graphics.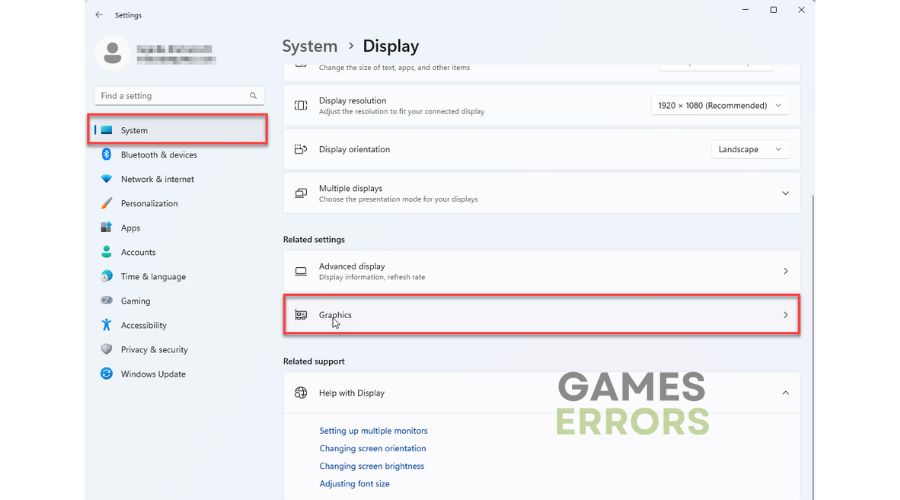 6. Select Gord from the Windows app list and click Options.
7. Tick High performance and Save changes.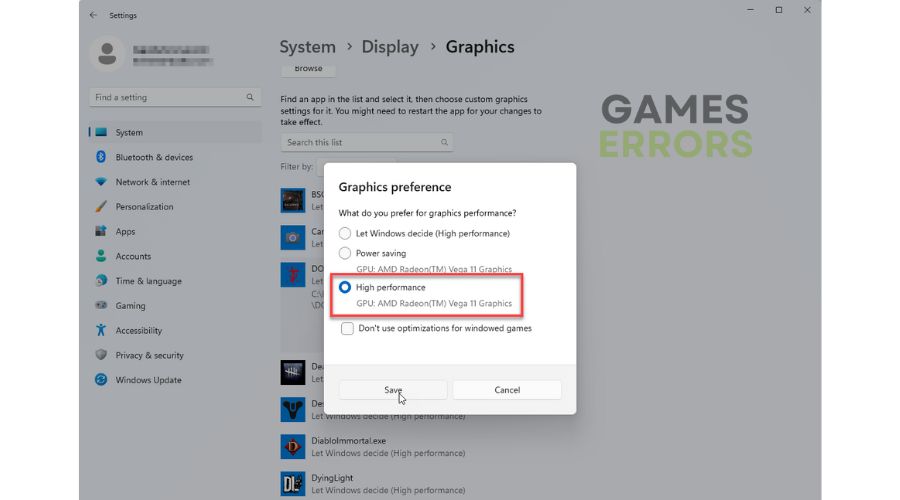 4. Enable High Priority for the game
Ensure no other resource-heavy apps are running in the background. If your graphics card is not under heavy load, apply High Priority to allocate more resources to Football Manager 2022.
1. Launch Football Manager 2022 and open Task Manager while in-game (press CTRL + SHIFT + ESC).
2. Go to the Details tab and find the main process of the game.
3. Right-click on fm.exe and Set Priority > High.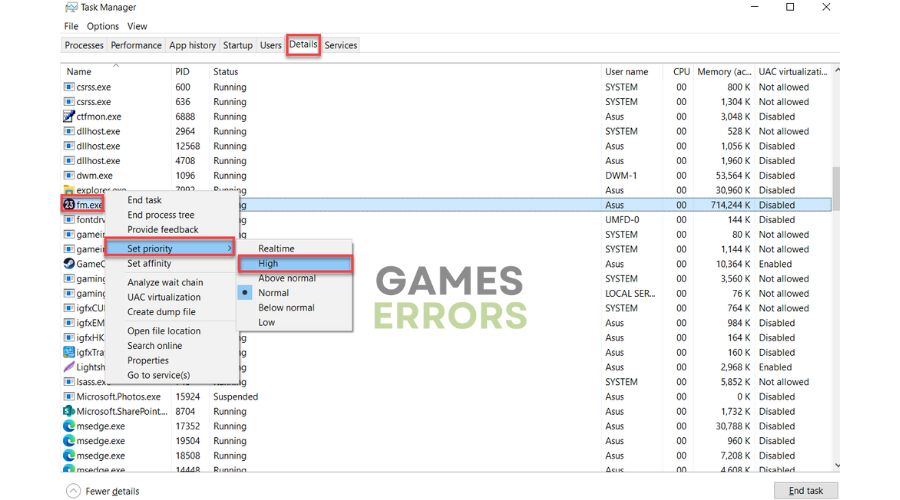 ⚽🏃Extra steps:
If Football Manager 2022 is still stuttering, here are some additional options to consider:
Related articles:
Conclusion
If you're experiencing stuttering issues in Football Manager 2022, first try our simple troubleshooting steps you can take before seeking more complicated solutions. Second, update your Windows OS, the game, and GPU drivers to their latest versions. Additionally, try enabling gaming mode, setting a high priority for the game, and adjusting your OS to high-performance mode. Finally, if you have any further questions or suggestions, don't hesitate to leave a comment below.