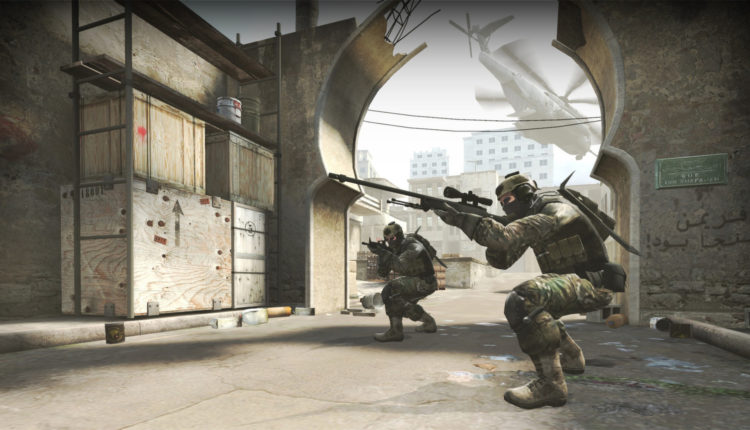 How Do You Get More Skins in CS: GO?
Without a doubt, Counter Strike: Global Offensive (CS: GO) is one of the most exciting team-based first-person shooting video games. It gave rise to some of the world's most popular sports companies, which are earning billions of dollars because of their skilled professional players.
Among others, one thing that makes CS: GO exciting is the concept of skins. While skins do not hold any value beyond cosmetics, a lot of players collect them. It is considered a prized possession. Especially if you are lucky enough to have some of the rarest skins, you will not only have bragging rights, but you can even earn hundreds or thousands of dollars! 
Curious about the best way to get free CSGO skins? Keep on reading and we got you covered. Doing the things mentioned below will help make your weapons look better with a collection of cosmetic items. You might even find a valuable skin that will put you at the envy of other players. 
Wait for Weekly Drops 
If you are looking for the best way to obtain CS: GO skin, then you can never go wrong with playing the game. This way, you are not only having fun as a player, but there is also a chance that you will obtain case drops containing skins. In some instances, you might find yourself lucky enough to land a rare item from these drops. 
When playing CS: GO, drops are available in level-ups, specifically in odd numbers. From crates to graffiti, these drops can contain surprise items, not just skins. However, take note that the skins from these drops are often insignificant. If your goal is to trade skins for a high value, you might end up disappointed. You will also need keys to open the cases containing skins from drops. 
Take Advantage of Offer Walls 
Aside from playing CS: GO, another good way to obtain skins is through offer walls. In recent years, there has been an influx in websites wherein you will be rewarded for doing specific tasks. While these rewards can exist in different forms, skins are amongst the most common. As you would expect, however, these skins are quite basic. It is almost impossible that you will receive rare items. 
Some of the things that you need to do include visiting a website or signing up to a newsletter by providing an active email address. In some cases, you will also be required to install an app or play a game. You can also join competitions in these websites, and when you win, you will receive skins. In most cases, the harder the tasks are, the more valuable are the skins that you can obtain. Nonetheless, like any other free skin, it is almost impossible that you will be awarded with a rare item. 
Join Giveaways 
It works much like a lottery, so it is a 100% game of chance. CS: GO streamers and websites often host contests wherein the participants have the chance to win free items, and that include in-game skins. These cosmetic items are awarded to users randomly. Often, it is a way for the host to grow their following and boost their popularity. 
Giveaways often operate on a ticket system. To obtain tickets, you need to do something, such as sign-up for a website or follow a person's social media account, among other things. You can have multiple entries, which means that you have higher chances of winning because you will accumulate more tickets. 
Try Skin Farming 
If you have the luxury of time and you don't mind the effort that it requires, skin farming is one more thing worth a shot. As mentioned earlier, you can get free skins from playing the game through random case drops. To accumulate more skins, you might want to consider creating multiple Stream accounts. Play on each account and collect random items at different levels. 
However, the main drawback of this method is the potential to be flagged. Once you get caught creating multiple accounts, you risk being banned. While this is a common way of obtaining free skins, this is one thing that we do not recommend. 
Join Steam Groups 
Avid CS: GO gamers are most probably members of Steam online communities. From social media groups to online discussion forums, ask around for anyone who has skins that you want. If you are lucky, someone might give them to you for free. Nonetheless, it is almost impossible that these are valuable skins. If you want something more valuable, one thing that you can do is to trade a good skin that you have for an item of equal value. 
While most of the skins you will get are regular cosmetic items with insignificant value, it is still well worth a try if your only goal is to increase your inventory. Not to mention, along the process, this is also an excellent way to expand your circle and meet new people. 
Ask a Friend Out 
Let's keep things simple, shall we? If you want to get more skins, why don't you just ask a friend out? Chances are, you have a close circle who also plays the game. Be brave to ask anyone of them if someone is willing to give skins for free. 
However, while this is easy, this is not always the best thing to do. If your friends are also serious about their CS: GO inventory, there's no chance that they will be giving their cosmetic items for free. Instead, what you can do is to encourage trade-in if there is a skin you have been specifically eyeing that your friend owns. 
Wrap Up 
From playing CS: GO to joining giveaways, this post talked about some of the most promising ways to gain CS: GO skins for free. However, take note that in most instances, you will get ordinary cosmetic items. It is highly unlikely that you will obtain rare and valuable skins unless you are participating in a major tournament. If your goal is to increase your CS: GO inventory, then the things mentioned above will suffice.