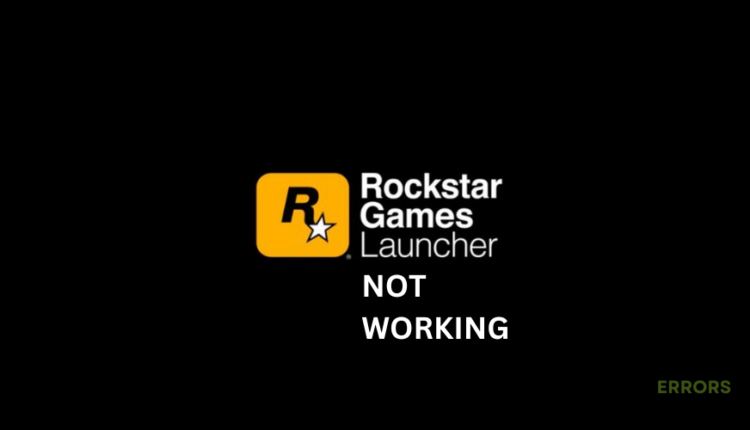 Rockstar Games Launcher Not Working: How To Fix It
Learn how to fix Rockstar Games Launcher not working in this guide, so you can play Rockstar Games 😉.
Is your Rockstar Games Launcher not working? Don't worry!
If you're playing Rockstar games like Red Dead Redemption on PC, you need the Rockstar Game Launcher to access them. So, if you face the Rockstar Launcher not working issue, you won't be able to access and play the games available, which can be frustrating.
Luckily, we have researched the Rockstar Game Launcher not working problem and developed possible workarounds to ensure it works on your PC. Whether you're facing the Rockstar Games Launcher stuck on loading issue or the Rockstar Game Launcher freezing problem, this detailed guide will help you troubleshoot it.
Why is my Rockstar Games Launcher not working?
If your Rockstar Games launcher is not working, it may be due to:
How to fix Rockstar Game Launcher not working?
✅Before diving into our troubleshooting guide, perform the following quick fixes first:
If your Rockstar Games Launcher is still not working, here are some troubleshooting steps that may help:
1. Delete Social Club
If you face the Rockstar Social Club not working problem, we recommend deleting the Social Club folder. It may be corrupt or damaged, causing the launcher not to work. To do this:
Right-click the Rockstar Games Launcher and select Open File Location. Or follow the following path: PC\Local Disk (C:)\Program Files\Rockstar Games.
Locate the Social Club folder, right-click it and select Delete.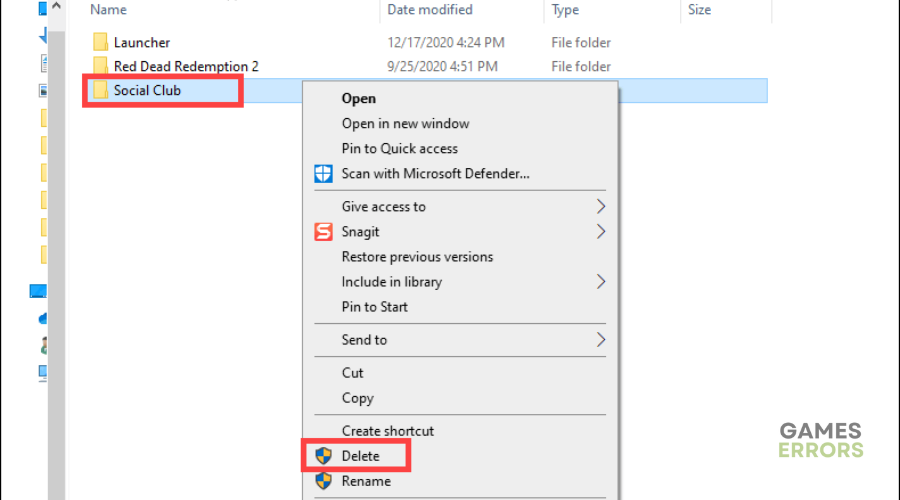 Now, right-click the Rockstar Games Launcher folder again and select Run as administrator to launch it.
2. Update graphics drivers
Time needed: 2 minutes
Using updated graphics drivers ensures your game's launcher works as expected. Here's how to update your graphics drivers:
Open Device Manager

Right-click the Windows start button and select Device Manager.

Expand Display Adapters

Double-click the Display Adapters category from the context menu to expand it.

Update driver

Right-click the dedicated graphics driver you want to update and choose Update driver.

Select the appropriate search method.

Choose how you want to search for drivers from the list of options. We recommend selecting Search for drivers automatically.

Complete process

Let Windows find and install the latest graphics drivers. Restart your PC to apply changes.

Launch Rockstar

Try launching Rockstar to see if it opens.
Alternatively, you can update your graphics drivers automatically using Outbyte Driver Updater. This tool saves you the time, effort, and hassle required to update your drivers manually via device manager.
⇒ Get Outbyte Driver Updater
3. Flush your DNS cache
If you have network and connectivity issues, you may want to flush your DNS cache. This helps resolve any connectivity issues on your PC, ensuring your connection works as expected. To clear the DNS cache:
Type cmd in the Windows search bar to open Command Prompt. On the left pane, select Run as administrator.
In the Command Prompt window, type ipconfig /flushdns and press Enter.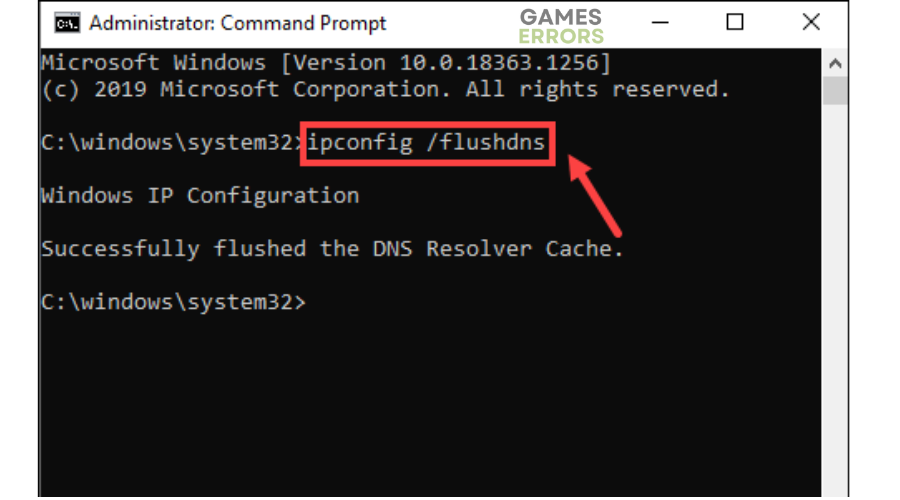 After the process is complete, restart your PC to save changes.
👉Additional methods to fix Rockstar Games Launcher not working
Related articles:
Conclusion
The Rockstar Games Launcher not working issue prevents access to Rockstar games. Remember to delete the social club folder, update graphics drivers, and flush your DNS cache.