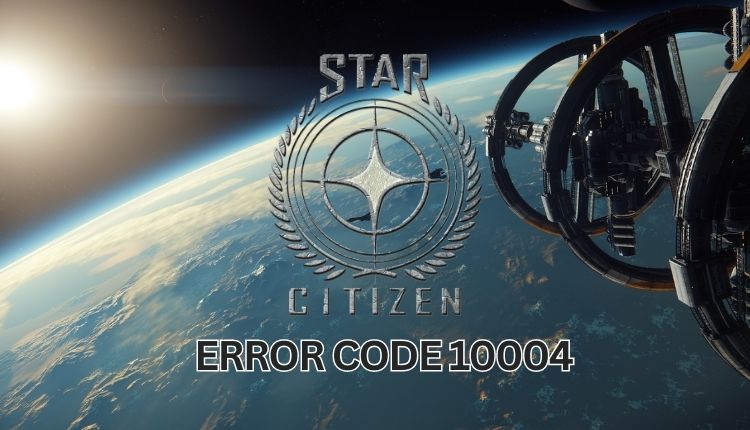 Star Citizen Error Code 10004: Best Tips To Fix
If you want to enjoy this space adventure, don't let error 10004 stop you. Apply our solutions to fix the error quickly. 🧑‍🚀
Do you encounter error code 10004 while playing Star Citizen? Star Citizen is an impressive game that provides a stunning gameplay experience for space enthusiasts, despite some minor glitches. Although it may not be entirely polished, the game's overall enjoyment surpasses any imperfections for fans of this genre. If you have experienced error code 10004, we will explain how to resolve it and continue to play without issues.
What is the ERROR – CIG services (CODE 10004) in Star Citizen?
You may receive error 10004 when attempting to launch Start Citizen through the launcher. The error message reads: "ERROR – CIG services (CODE 10004). CIG service connection times out. Unable to connect to the game network." This error point to a network issue in your network or with game servers.
Players with outdated or corrupted launcher files may also encounter error 10004.
How do I fix error code 10004 in Star Citizen?
To quickly resolve the issue, try these simple actions:
If error code 10004 persists in Star Citizen after completing previous tasks, try the following tips:
1. Update your network driver
Sometimes error code 10004 in Star Citizen may indicate that you use an outdated network driver. Update your network driver as follows:
1. Press the Win+R keys to open the Run dialog box.
2. Type; "devmgmt.msc" and hit Enter to open Device Manager.
3. Double-click the Network adapters to expand.
4. Right-click on your network card to select Update driver.
5. Follow the on-screen guide to search for, download, and install a new network driver.
Updating your system's drivers can be time-consuming and tedious. That's why we highly recommend using Outbyte Driver Updater. This reliable tool guarantees that your hardware is equipped with the latest and genuine drivers, ultimately saving you valuable time that would be spent on manual updates.
⇒ Get Outbyte Driver Updater
2. Temporarily disable security software
Temporarily disable your firewall and antivirus while troubleshooting Star Citizen, but remember to re-enable security afterward.
1. Press the Win + R keys to launch the Run dialog box.
2. Type; "firewall.cpl" and press Enter.
3. Click on Turn Windows Defender Firewall on or off.
4. Turn Off Windows Defender Firewall. Confirm changes on the OK button.
5. Launch the Run dialog box, type; "windowsdefender:" and press Enter.
6. Select a Virus & Treat protection and disable Real-time protection.
3. Change NAT Type to Open
Adjusting specific network settings in your router may be necessary to avoid connection issues. You may encounter error 10004 due to a restricted NAT Type, and activating UPnP is a simple solution to address this problem.
1. Log into your router's admin panel.
2. Search for the UPnP setting in the router menu and select Enable.
3. Save changes and close the rooter settings menu.
4. Check if Star Citizen error code 10004 is gone.
ℹ️ To enhance the security of your system, we recommend that you selectively forward specific ports for Star Citizen. Specifically, for RSI servers, it is advised to forward the ports TCP 8000 – 8020 and UDP 64090 – 64110. Disable UPnP and use the Forwarding option in your router's menu to forward these ports.
4. Install a new game launcher
🚀Extra steps:
If you still have error 1004 in Star Citizen, here are some additional options to consider:
Conclusion
We have compiled some tips to prevent ERROR – CIG services (CODE 10004) in Star Citizen. Start by restarting the game or your PC or checking for issues with the game server or your network. Additionally, update your OS, network driver, and game launcher. You should also temporarily disable the firewall and antivirus and change NAT Type on your router. For any further questions or suggestions, feel free to comment below.