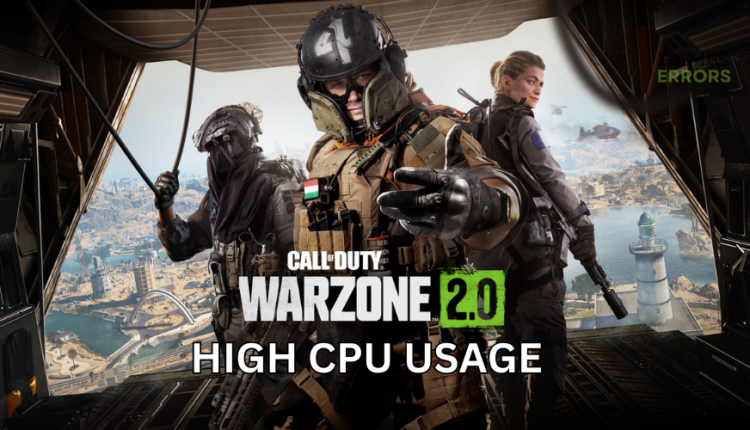 Warzone 2 High CPU Usage: How To Lower It
The Warzone 2 high CPU usage is a gamer's worst nightmare as it causes stutters and crashes. Fix it below ⤵
Warzone 2 high CPU usage has plagued many players, causing stuttering, lags, and extreme screen tears. If you're a 'victim' of the same, we understand how annoying and frustrating it can be to play a stutter and laggy game. Although the hardware and software requirements for Warzone 2 are pretty low, most PC gamers still encounter 100% CPU usage issues. This overload on your system causes the game to crash and freeze. Luckily, you can use a few workarounds to solve the issue.
Why is my CPU usage so high on Warzone 2?
Online games like Warzone 2 usually divide tasks between the GPU and CPU to prevent system overload and crashes. However, some games use more CPU than GPU, so it's not uncommon. The problem comes when the high CPU usage causes stutters and crashes that get in the way of gameplay. If your high CPU usage in Warzone 2 causes problems during gameplay, it could be because of the following:
Outdated or corrupted graphic card drivers
Hardware configuration issues.
Incorrect system configurations
Incorrect graphics settings
You're using integrated graphics instead of a dedicated GPU card
CPU bottleneck issues
How do I fix Warzone 2 high CPU usage?
✅ Pre-checks: Perform the following quick fixes first before jumping into our troubleshooting guide:
Check whether your PC's hardware configuration meets the minimum and recommended system specifications to run Warzone 2.
Confirm you have installed the right graphic card drivers – the recommended ones are NVIDIA® GeForce® GTX 960 or Radeon™ RX 470.
If you're experiencing Warzone 2 high CPU usage issues, try these simple fixes:
1. Force Warzone 2 to use a dedicated graphics card
If your PC uses its CPU instead of GPU to run games, you'll likely encounter high CPU usage issues. In this case, we recommend forcing your PC to use a dedicated graphics card when running games like Warzone 2. Here's how to do this:
Right-click an empty area on your desktop and select NVIDIA control panel.
Navigate to 3D Settings and select Manage 3D Settings.
Open the Program Settings tab and select Call of Duty: Warzone 2 from the list of options.
Next, click Preferred graphics processor for this program to select NVIDIA as the dedicated GPU driver.
Save changes and restart your PC.
Launch Warzone 2 to see if the high CPU usage issue is fixed.
2. Update graphics card drivers
Eliminate the hassle and effort it takes to manually update your GPU drivers with Outbyte Driver Updater. This third-party tool automatically finds and installs missing and outdated drivers on your PC, so you don't have to. This saves you time and effort.
3. Set Warzone 2 priority to normal
Players normally set a game's priority to high for better gaming performance. However, doing this forces your PC to allocate all resources to running the game, which can trigger high CPU usage issues. To avoid this, set Warzone 2 priority to normal.
Press CTRL+ALT+DEL simultaneously to open Task Manager.
Under the Details tab, search for the COD.exe file.
Right-click it and select Set priority, then click Normal.
Restart your PC and the game to see if the issue is solved.
➕ Additional solutions to fix Warzone 2 high CPU usage
Other fixes worth trying include:
Related articles:
Conclusion
The Warzone 2 high CPU usage causes stutters and freezes, which can be frustrating. Remember to Force Warzone 2 to use a dedicated graphics card and update GPU drivers.