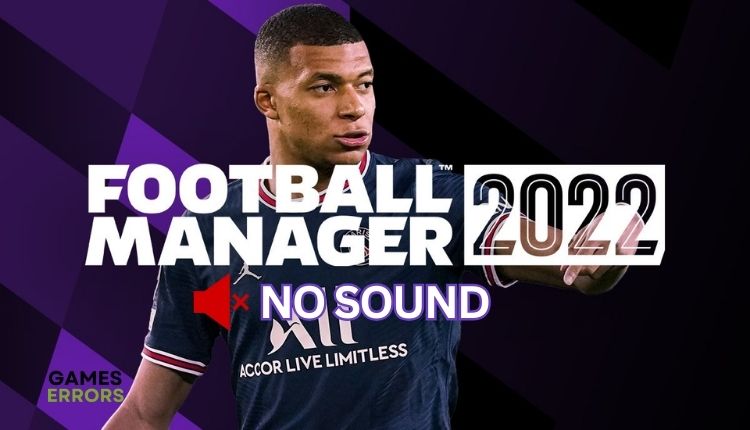 Football Manager 2022 No Sound: Fix It Now
Our quick guide will show you how to fix sound issues in Football Manager 2022. 🔇
Football Manager 2022 successfully represents the complexity of soccer while offering an accessible experience for all fans, but some may have no sound in the game. Are you facing a similar problem? If
yes, there is no place to worry. This article will guide you through the troubleshooting process to eliminate sound issues in Football Manager 2022.
What causes no sound in Football Manager 2022?
If you get no sound while starting or playing Football Manager 2022, it could be due to several reasons:
How do I fix the Football Manager 2022 no sound issue?
We recommend to do these simpler steps first:
If you still have problems with sound in Football Manager 2022, try our following tips:
1. Update audio driver
Ensure to update your sound driver to prevent sound issues caused by outdated or corrupt drivers.
1. Right-click on the Start Menu and choose Device Manager.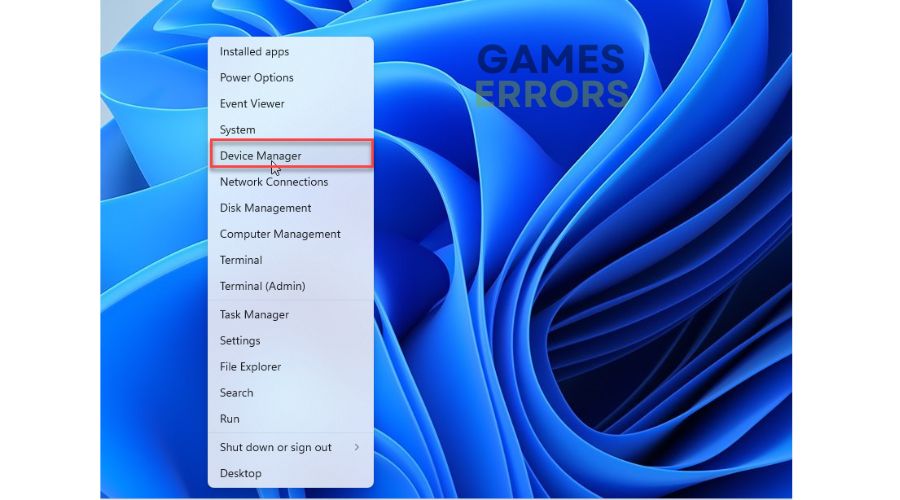 3. Double-click on the Sound, video, and game controllers to expand.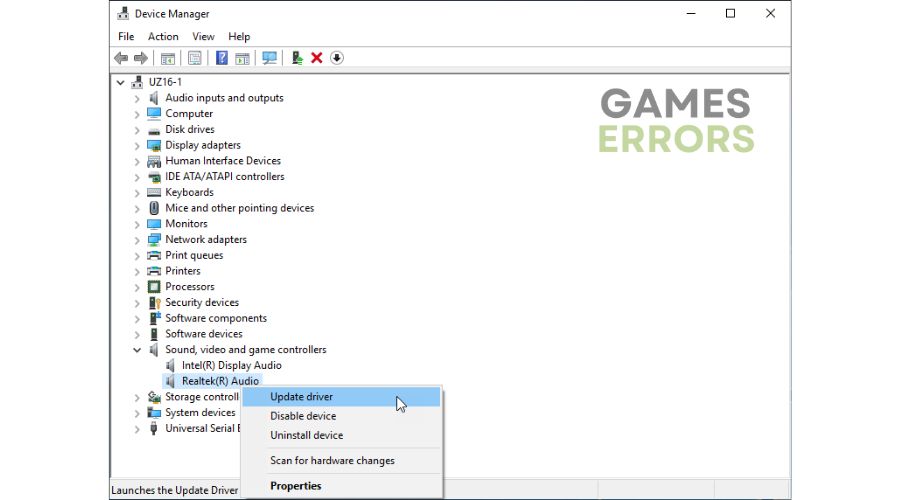 4. Right-click on your preferred sound device and select Update driver.
5. Follow the on-screen guide for searching, downloading, and installing the latest sound driver.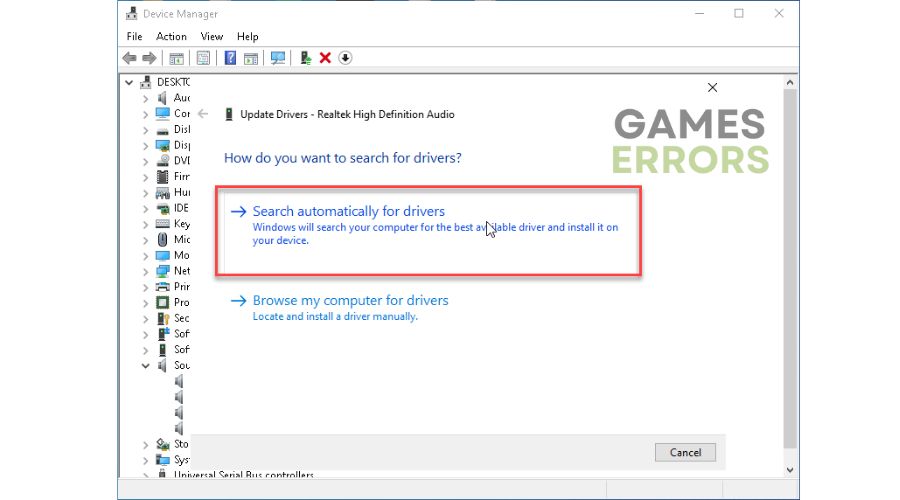 If you find it challenging to ensure that all the drivers on your Windows system, including those for the audio card, are up-to-date, we suggest you try Outbyte Driver Updater. This dependable tool can manage everything for you, simplifying the process and eliminating any concerns.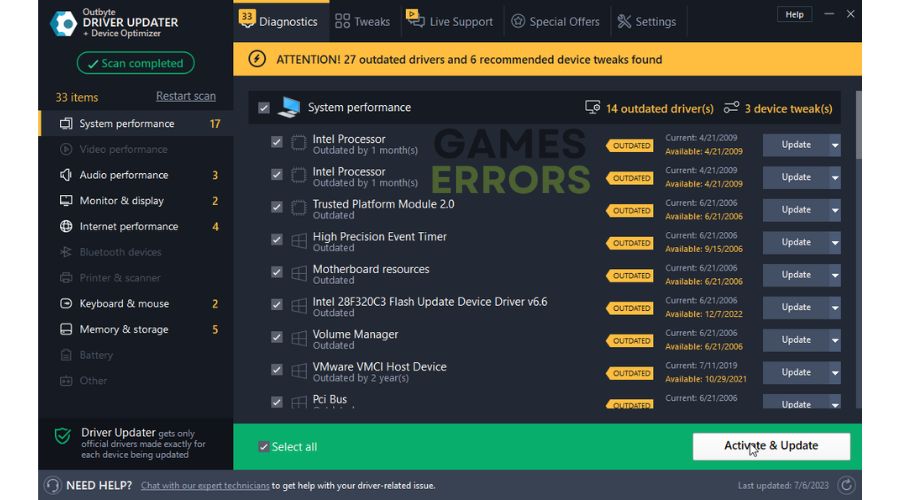 ⇒ Get Outbyte Driver Updater
2. Delete the Preferences folder
Sometimes, you may have sound problems in Football Manager 2022 because of the wrong settings or a corrupt Preferences folder. If you want to set your preferences to default, delete the Preferences folder.
1. Press the Win+R keys to open the Run dialog box.
2. Type; "%localappdata%" and hit Enter.

3. Search for and open the Sports Interactive folder.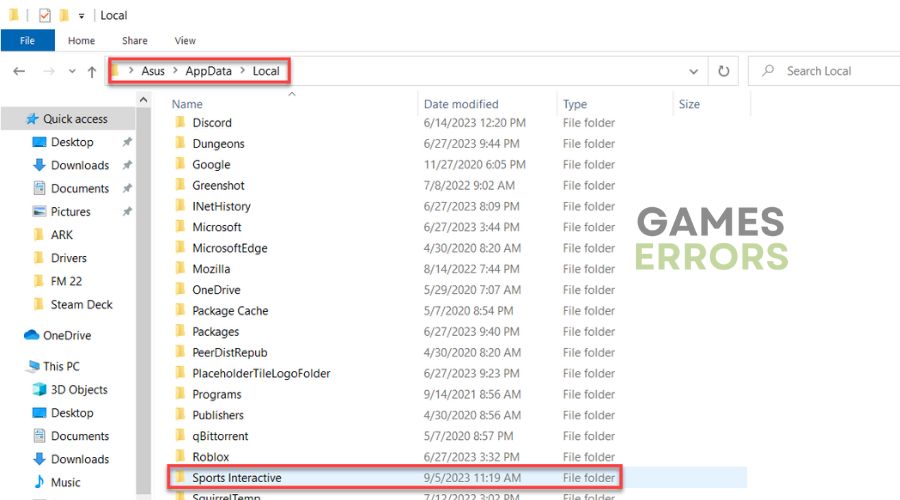 4. Open the Football Manager 2022 folder.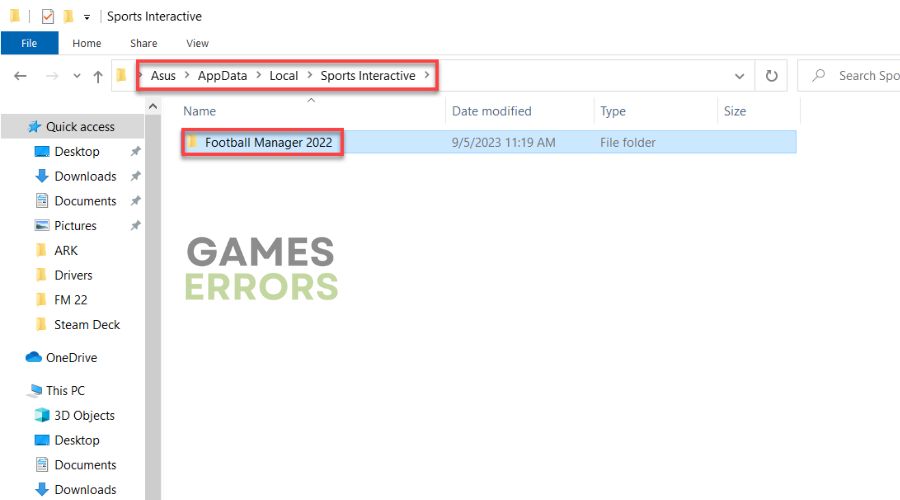 5. Delete the Preferences folder.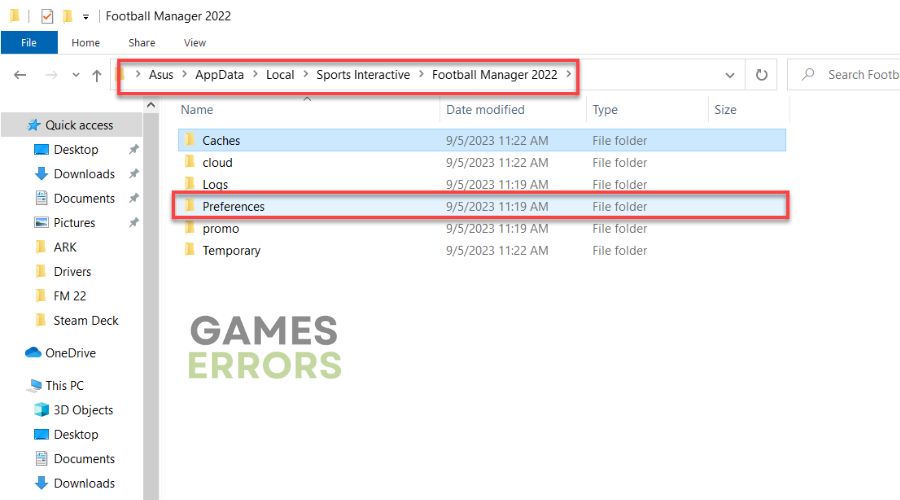 6. Relaunch the game and check if the sound issue is gone.
3. Turn off the Spatial sound
Time needed: 1 minute
Spatial Audio is a type of sound that can provide an immersive, 360-degree experience. It is similar to a 5.1 or 7.1 Surround Sound system or virtual surround sound. However, in some cases, Spatial Audio may cause more problems than benefits for gaming. If you are experiencing any issues with it, we suggest turning off Spatial Audio to resolve the problem.
Right-click on the Start and select Settings.

Under Windows Settings, click on the System.

Select Sound from the left pane and click on Device Properties.

Select Off from the drop-down menu to disable Spatial sound.
4. Change the default sound format
Sometimes, selected sound quality can cause gaming issues. Adjust it like this:
1. Right-click on the sound icon in the systray and select Sounds.
2. Select your default speakers and then click on the Properties button.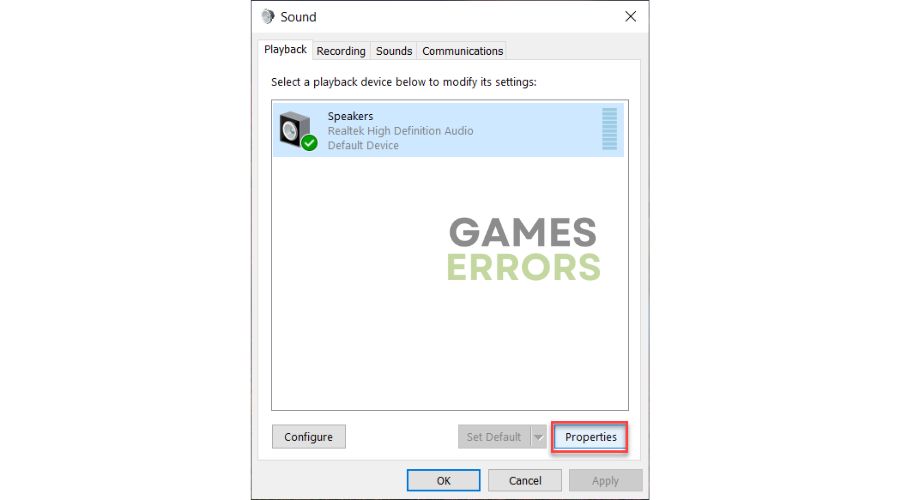 3. Select the Advanced tab and choose lower sound quality for troubleshooting.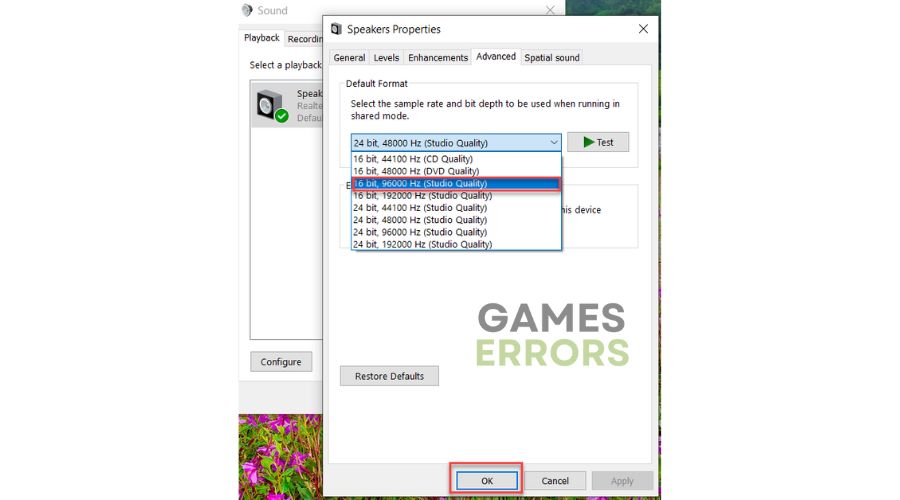 4. Confirm changes and run the game to check if the sound issue is gone.
🔊Extra steps:
If Football Manager 2022 still has sound issues, here are some additional options to consider:
Related articles:
Conclusion
If you are having trouble with sound in Football Manager 2022, start by closing any background tasks related to sound or video playback. Afterward, restart either your game launcher or your PC. Additionally, ensure that your audio driver is up to date, change the default sound format, or delete the Preferences folder. If you encounter issues with Spatial sound, try deactivating it. However, if you need further assistance, feel free to comment below.