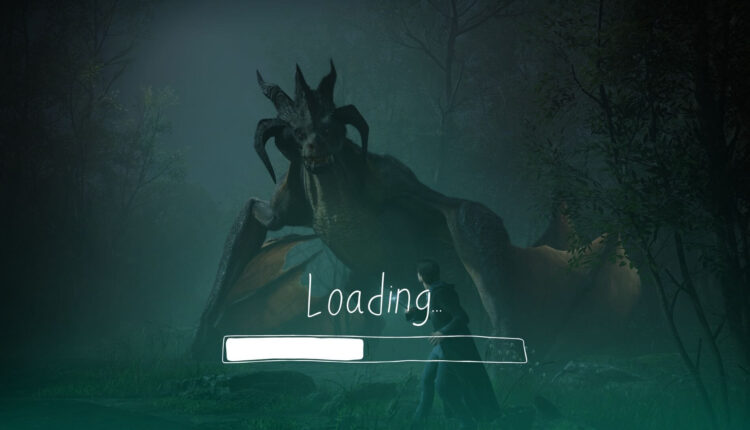 Why Hogwarts Legacy Stuck On Loading Screen? Here's the Fix
Verify the minimum specs of the game and also be sure your GPU driver is up-to-date 🎯
X
INSTALL BY CLICKING THE DOWNLOAD FILE
If the Hogwarts Legacy is stuck on the loading screen, don't worry. You are not the only one encountering this problem. This article will help to troubleshoot this issue.
Usually, if your PC's specifications meet the game's recommended system requirements, you should not have any problem with Hogwarts Legacy's long load times.
But, a significant number of PC users are unable to play this exciting fantasy open-world title because it is stuck on the loading screen. No matter what, it may repeatedly happen with Hogwarts Legacy not loading so you will need some fixes.
Why is my Hogwarts Legacy loading screen stuck?
Hogwarts Legacy takes so long to load because it is probably stuck on the loading screen. Usually, if the PC version of this game is stuck, it occurs due to the following reasons:
Game installation file problems:

If for some reason, the game has not been installed correctly or some files become corrupted, the problem may appear.

Driver issues:

Driver problems, especially the GPU driver issue, can be responsible for this situation.

Excessive background tasks:

If there is an excessive number of background processes active, it may generate an infinite loading screen on Hogwarts Legacy.

System requirement problems:

PC specifications are also important. Otherwise, Windows may take forever to load the game, and also Hogwarts Legacy may crash.

Poor disk performance:

Even if you have successfully installed the game, the disk performance and the available free space are also important to load this game correctly.
How can I fix Hogwarts Legacy stuck on the loading screen?
We have found the best troubleshooting ways to solve this problem. However, before that, we want you to check the following things:
If you're still experiencing a long loading screen on Hogwarts Legacy even after ensuring the above indications, follow these solutions:
1. Remove any game booster tools
As the first step, you should disable or uninstall any game or performance booster to see if it resolves Hogwarts Legacy stuck on the warning screen.
Here are the instructions:
Press

Win + I on the keyboard to open Windows Settings.

Find the game booster software.
Game Boosters can come in handy in many situations. However, sometimes, it also may cause a problem with games like Hogwarts Legacy on specific computers. So, a better idea is to uninstall it entirely and see if it helps.
2. Update the graphics drivers
You must make sure that all of the drivers, particularly the GPU driver on your PC, are up to date. To update drivers, follow these steps:
Time needed: 4 minutes.
Simultaneously press the following keys on your keyboard: Windows + X
Choose Device Manager.

Look for the Display adapters section, then double-click on it.

Now, right-click on the needed element, then choose to Update driver.

In the pop-up window, click on Search automatically for drivers.

Wait until the process is completed.
In case you're unsure about this process and how to properly do it, we got your back with this practical guide on how to update graphics drivers for gaming performance.
Updating GPU drivers manually from Device Manager may take time. If you want to save time and avoid possible malfunctions by updating the wrong drivers, we suggest a driver updater tool like DriverFix. This software can update all of the drivers you need with just a single click and get rid of Hogwarts Legacy loading screen stuck.
3. Verify the game files
Verifying and repairing the problematic game files is another effective method to fix Hogwarts Legacy stuck on loading screen problem. To do it, follow these steps:
Open

Steam

.

Right-click on the

Hogwarts Legacy

and go to its Properties.

Go to the

Local Files

tab.

Wait until it finishes the process.
If you don't use Steam and use other launchers like Epic Games Launcher, you will also find similar options there.
4. Reduce background tasks
Right-click on the

Taskbar

and go to

Task Manager

.

Go to the

Processes

tab.

In this way, disable other unnecessary processes as well.
An excessive number of active background processes are not good for your PC performance as well as games. Disabling them will instantly boost your gaming experience and also solve problems like Hogwarts Legacy's stuck loading screen issues.
5. Re-install the game on SSD
5.1 Uninstall Hogwart Legacy
Open

Steam

or any other game launchers you are using.

If any additional steps are necessary, go ahead and complete them.
5.1 Install on SSD
In the

Steam library

, select

Hogwarts Legacy

and click on the

Install

button.

In the popup window, choose the installation location. Make sure the location is on SSD.

Click on

Next

and install the game.
Even though this game supports traditional HDD, it is still the best idea to install it on an SSD as this is a very big game. Your hard disk will always take a long time to load, and also, sometimes, it may fail to the required game files in time. As a result, Hogwarts Legacy may take forever to load.
6. Fix bad sectors
Open This PC.

Go to the

Tools

tab.

Wait until Windows finishes the process.
Don't get fooled by thinking SSD won't have bad sectors. It's a wrong idea. If Hogwarts Legacy is stuck, even if it is on SSD, don't forget to check and fix bad sectors by following the above steps.
7. Clean boot
Open Run as shown in method 3.

Type

msconfig

and press

Enter.

Go to the

Services

tab.

Click on Apply and

OK

.

At last, restart your PC.
🎮 Hogwarts Legacy Stuck on Loading Screen on PS5
The players of this wizard game can also face loading problems while playing on consoles like PS5. So, this issue will prevent them start the game and enjoy the Harry Potter world.
Hence, you can fix this by restarting your PS console, waiting for a few minutes, and relaunching it again. If that doesn't work, it's proved by other users that the main cause is the Internet connection. Run the troubleshooter to fix it and try to launch Hogwarts on your PS5 again.
Clean boot disables all the third-party services from the background. If you don't face the problem now, try to enable the services one by one.
Then see which one is the culprit. Consider uninstalling that related software or disabling it to solve Hogwarts Legacy crashing on startup. At the same time, you could repair all the crashing cases using this effective guide to stop games from crashing.
If the clean boot doesn't help, undo the changes to boot into normal mode. Furthermore, you can as well optimize Hogwarts Legacy performance on PC and get rid of loading issues caused by different issues.
This article has shown the ways to solve Hogwarts Legacy stuck on the loading screen problem. Please feel free to let us know in the comment box if you have an opinion or suggestion.
If you encounter any issues or errors while playing your favorite games and require support, feel free to contact us here. Our team is always ready to assist you and ensure your gaming experience is seamless and enjoyable.