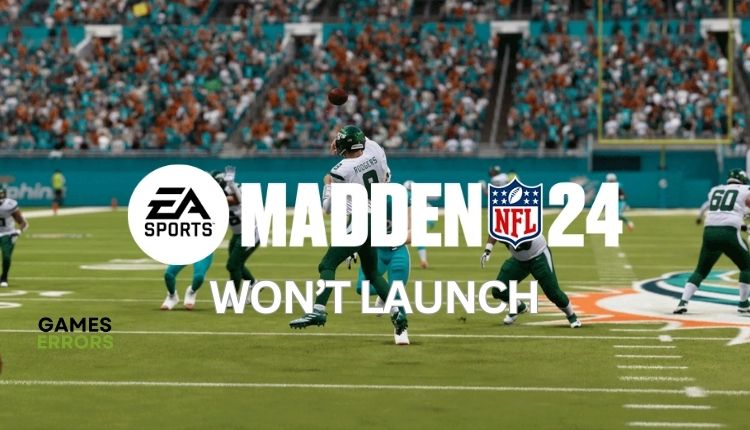 Madden 24 Won't Launch: Fix It in a Few Minutes
We've got you covered if Madden 24 won't launch. Check out our detailed guide for helpful solutions. 👍
Madden 24 has really stepped up its game with improved visuals and tackling animations compared to Madden 23, making it feel like a true next-gen experience. All improvements sound nice, but what if Madden 24 won't launch? But don't worry because we have tackled the problem in this article and provided concrete tips to overcome it.
Why my Madden 24 won't launch?
There are several key reasons why this problem occurs, such as:
Your PC doesn't meet minimum system requirements
Outdated graphics driver, Windows, or the game
Corrupted or missing game files
Conflict with firewall or antivirus
Demanding in-game graphics settings
DirectX and Visual C++ issues
Conflict with third-party app
How do I fix it when Madden 24 won't launch?
Before we move on to specific tips, try these quick fixes:
If the problem is not solved despite precheck tips, do the following:
1. Update GPU driver
An outdated or corrupted graphics driver can cause issues with launching Madden 24. Updating your GPU driver can minimize these problems.
1. Press the Win+R keys to bring up the Run dialog box.
2. Type; "devmgmt.msc" and hit Enter.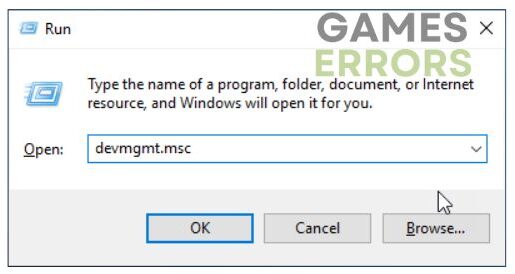 3. Double-click on the Display adapters and select your graphics card.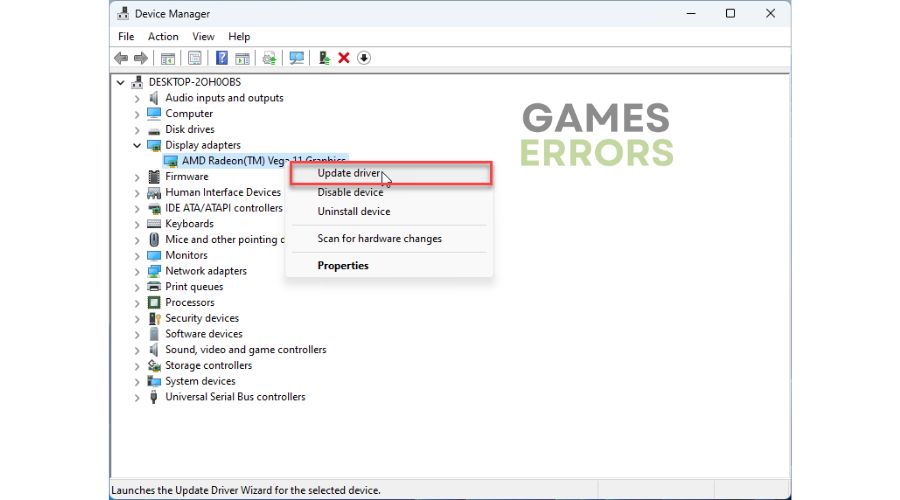 4. Click Update driver and choose Search automatically for the drivers.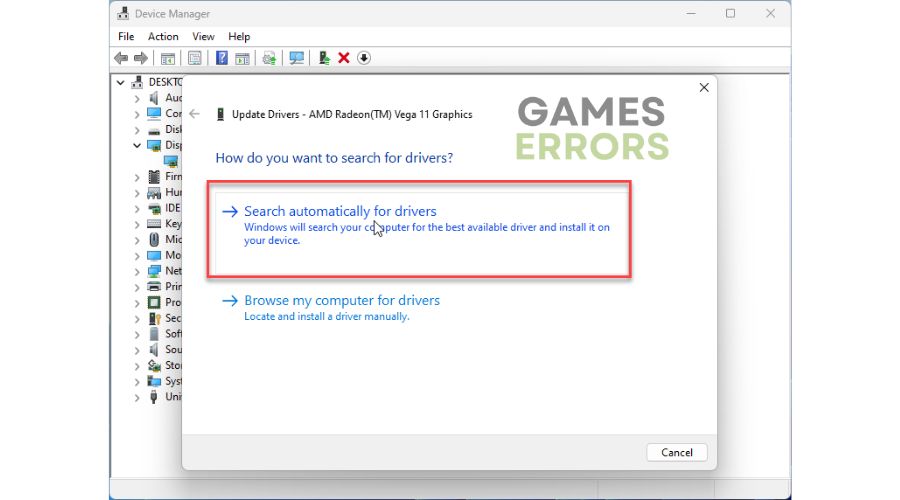 5. Follow the on-screen guide to finish updating the GPU driver.
6. Restart your PC and check whether the Madden 24 launch issue is resolved.
If you're looking for a hassle-free way to keep all the drivers on your Windows system up-to-date, including those for your GPU, we suggest giving Outbyte Driver Updater a try. It's a reliable tool that can take care of everything for you, so you don't have to worry about a thing.
⇒ Get Outbyte Driver Updater
2. Disable overlays
We recommend temporarily turning off the overlay option in Steam, Discord, and Xbox, as it sometimes can cause problems with many games, including Madden 24.
👉Disable the Steam overlay
1. Open the Steam client and choose the Steam>Settings option.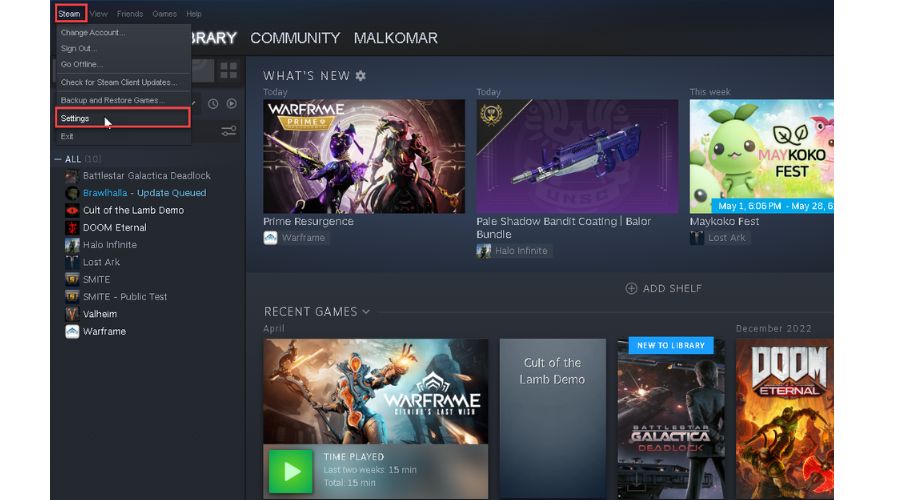 2. Click the In-Game tab and uncheck the Enable Steam Overlay while in-game.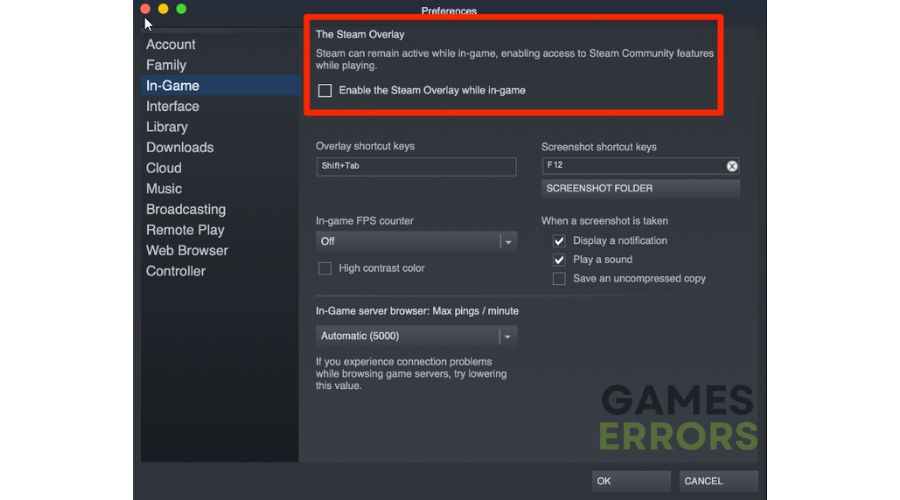 👉Disable the EA App overlay
1. Click on the three-stripes icon in the upper-left corner of the EA App and choose Settings.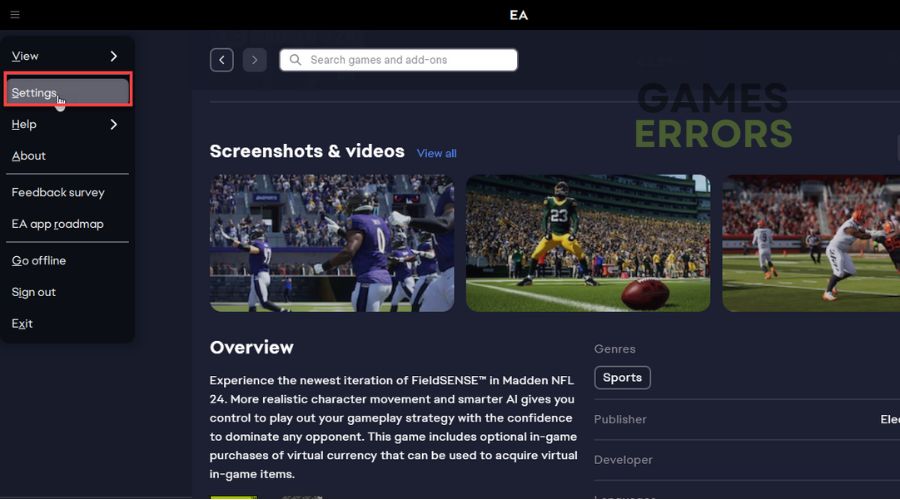 2. Navigate to the Application settings.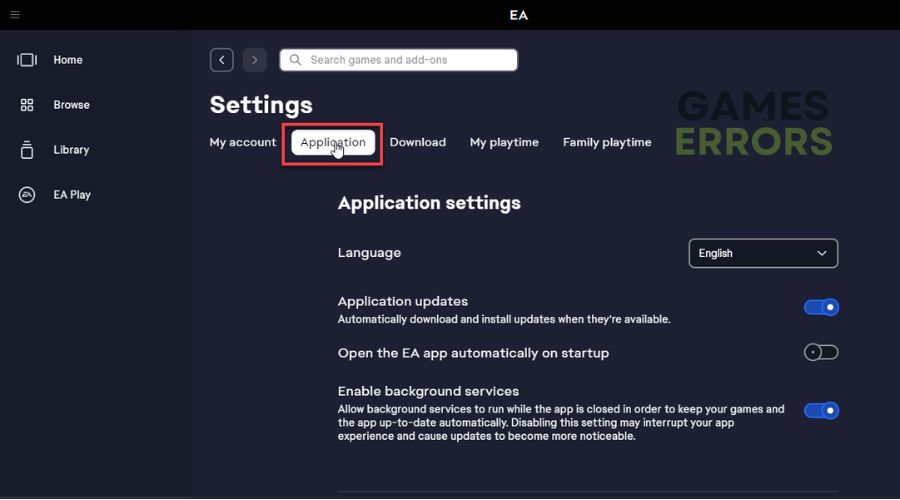 3. Scroll down to find the In-game overlay feature. Toggle off this option.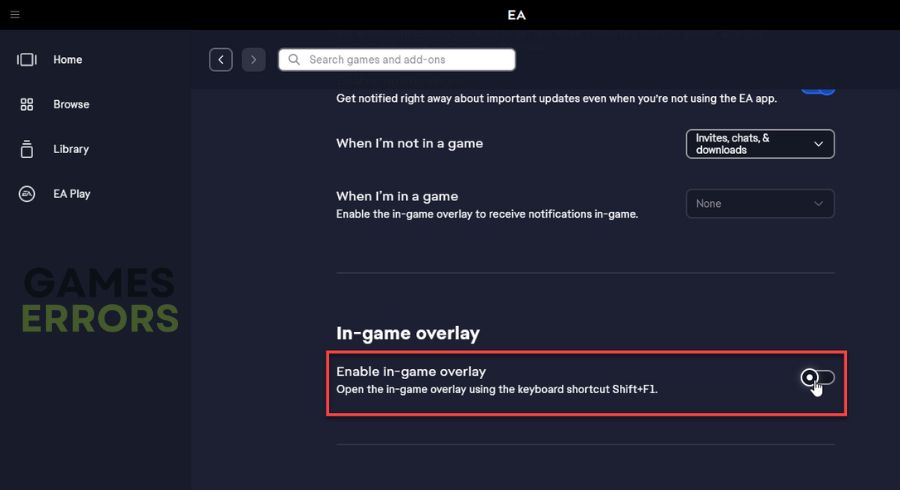 👉Disable the Discord overlay
1. Open Discord and click the cog icon (User settings).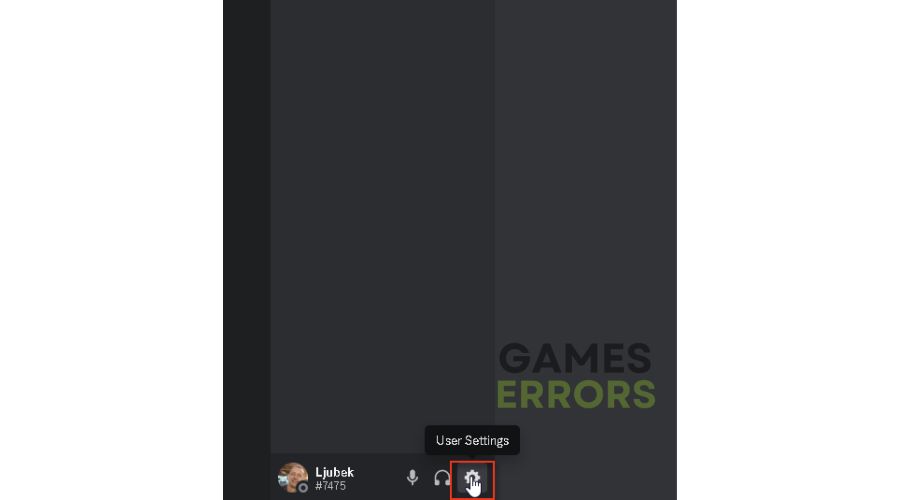 2. Select the Game Overlay from the left pane and then toggle off Enable in-game overlay.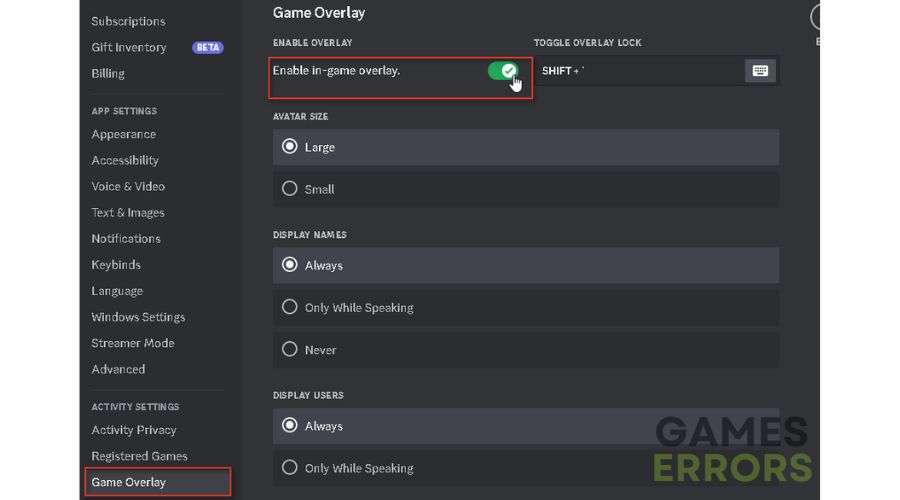 👉Disable Xbox Game Bar
1. Right-click on Windows Start and choose the Settings option.
2. Click on the Gaming section.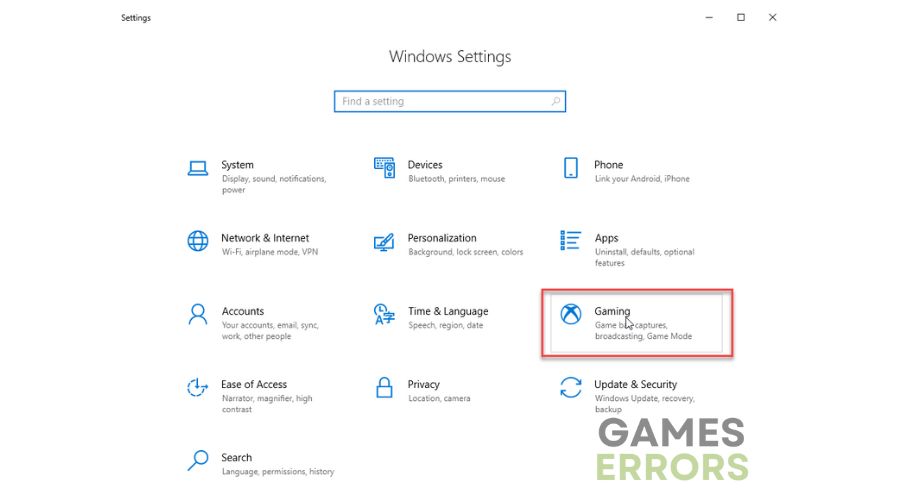 3. Make sure the Xbox Game Bar toggle is set to Off.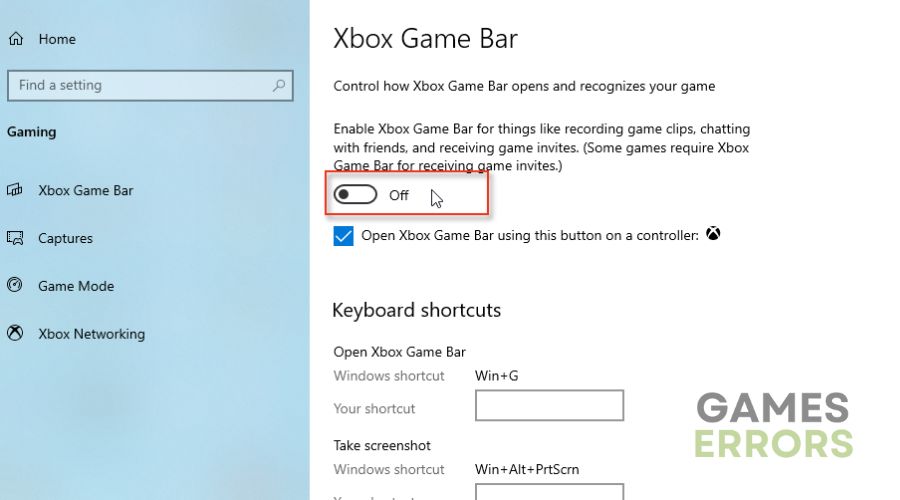 3. Clear cache
Time needed: 3 minutes
If Madden 24 won't launch, it may be caused by corrupted app caches. To fix this problem, we recommend clearing the EA cache.
Open EA App

Click the three dashes in the far-left corner of the EA App.

Navigate to Help>App Recovery

Click on the Clear Cache
ℹ️ A similar procedure is for clearing the cache on Steam. From the Steam client menu, select Steam>Settings>Downloads>Clear Download Cache.
4. Change display mode
If Madden 24 won't launch, try to run the game in windowed mode. Do the following:
1. Launch the Steam client and go to the game library.
2. Right-click on Madden 24 and select Properties from the context menu.
3. Select General from the menu and type; "-windowed -noborder" in the Launch options.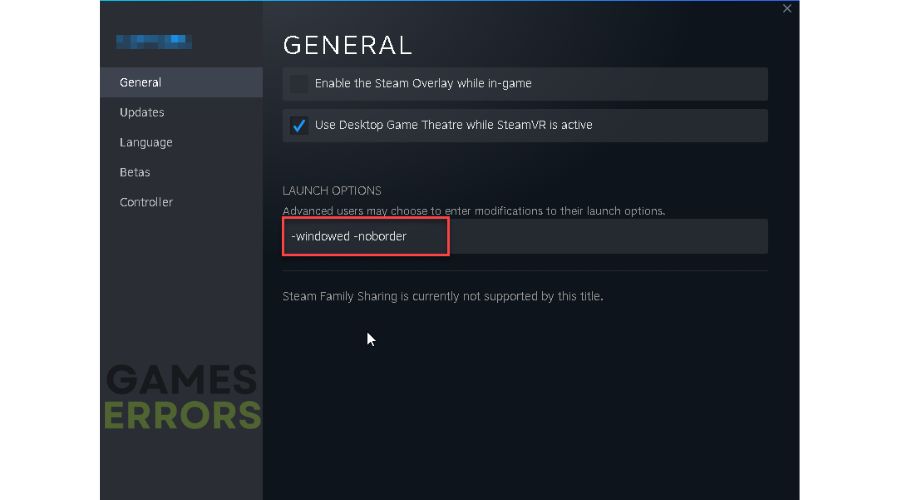 🏈 Extra steps:
If Madden 24 still won't launch, consider some additional options:
Update Windows to the latest version.
Update DirectX, .NET Framework, and VCRedist.
Run the game as an administrator
Update the game.
Temporarily turn off the firewall and antivirus software.
Disable overclock and tools like MSI Afterburner, RivaTuner, etc.
Lower in-game graphic settings.
Reinstall the game in a different folder or disk (prefer SSD).
Also, check some related Madden 24 articles with problems that might occur in your gameplay:
Conclusion
If Madden 24 fails to launch, simply restart your PC and verify that the minimum game requirements are met. Also, we recommend running the game as an administrator from the installation folder. Ensure that your Windows OS, GPU driver, and game are up-to-date to avoid any possible issues. To further minimize game problems, temporarily disable security software, clear the game cache, change the display mode, and turn off the overlay feature. Finally, if you have any further questions or suggestions, feel free to drop a comment below.