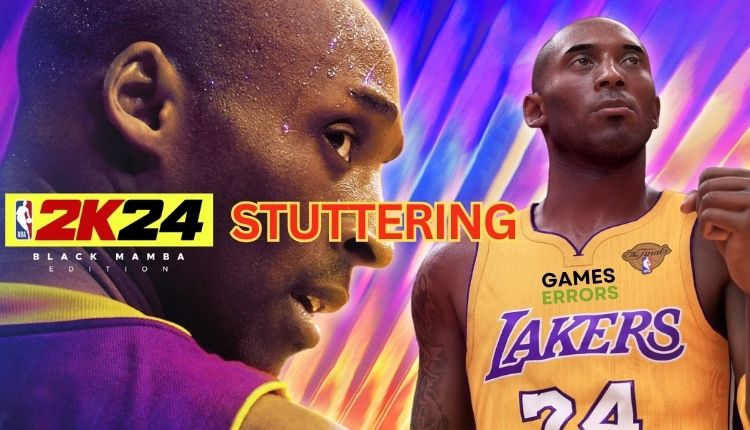 NBA 2K24 Stuttering/Lagging: The Best Ways to Fix It
Are you experiencing stutter and lag in NBA 2K24? This article offers solutions that will fix the problem. 🏀👍
Are you experiencing stuttering while playing NBA 2K24 on your PC? Even though it is a fantastic video game, performance issues can spoil your experience. 2K Games is known for creating the best NBA video games, and NBA 2K24 is their latest franchise installment. Smooth performance is essential to enjoy the fantastic graphics and gameplay. Unfortunately, stuttering issues can sometimes occur. If you encounter stuttering while playing NBA 2K24, learn how to fix them quickly.
Why is NBA 2K24 stuttering on my PC?
There are several reasons why you might experience stuttering while playing NBA 2K24, including:
How do I fix NBA 2K24 lag?
To fix stuttering in NBA 2K24, start with these simple steps:
Now, if you haven't solved the problem, follow our next tips:
1. Update your GPU driver
If you're having NBA 2K24 stuttering problems, update the related drivers. The GPU driver is crucial for the game's overall performance.
1. Press the Win+R keys to bring up the Run dialog box.
2. Type; "devmgmt.msc" and hit Enter to open Device Manager.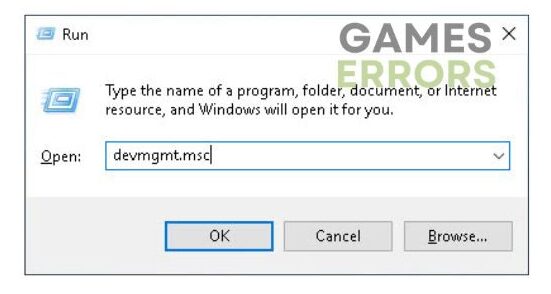 3. Double-click on the Display adapters to expand, right-click on GPU, and select Update driver.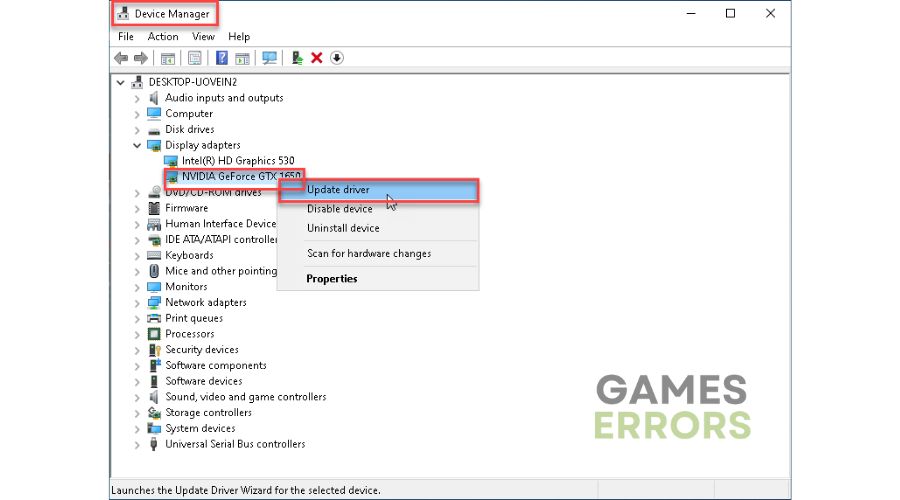 4. Click on Search automatically for drivers and follow the on-screen guide to finish the update.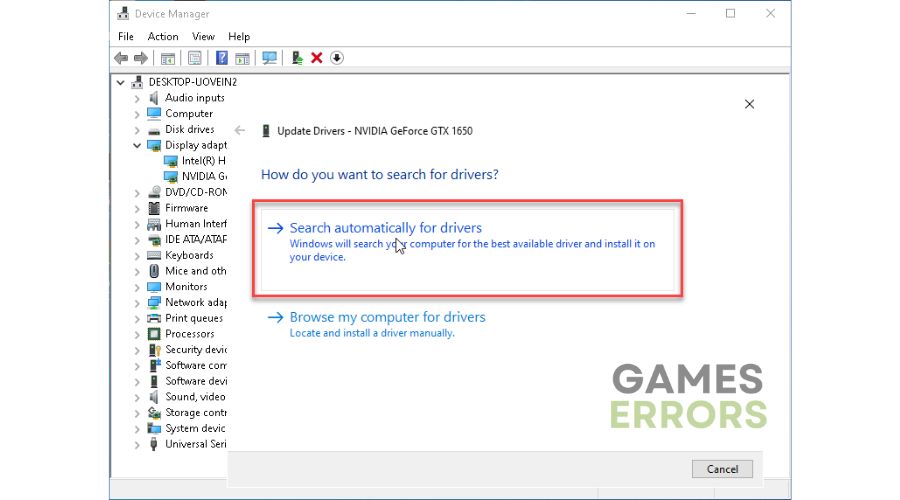 If you're having trouble updating drivers on your Windows computer, Outbyte Driver Updater can help! Updating each driver through Device Manager can be a hassle and might not always get you the latest versions. But with this handy tool, you can easily update all your drivers at once and get your games running smoothly again. So why not give it a try?
⇒ Get Outbyte Driver Updater
2. Set high performance mode
To improve NBA 2K24 performance, switch to High performance in Power Options and Graphics preferences.
1. Press the Win+R keys to show the Run dialog box.
2. Type; "powercfg.cpl" and press Enter to open Power Options.
3. Tick the radio button High Performance.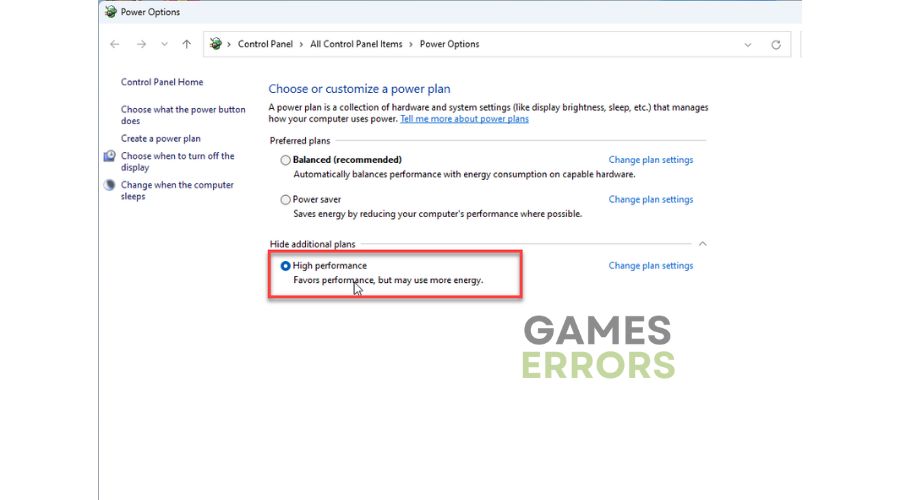 4. Right-click on the Start and choose System.
5. Navigate to System>Display>Graphics.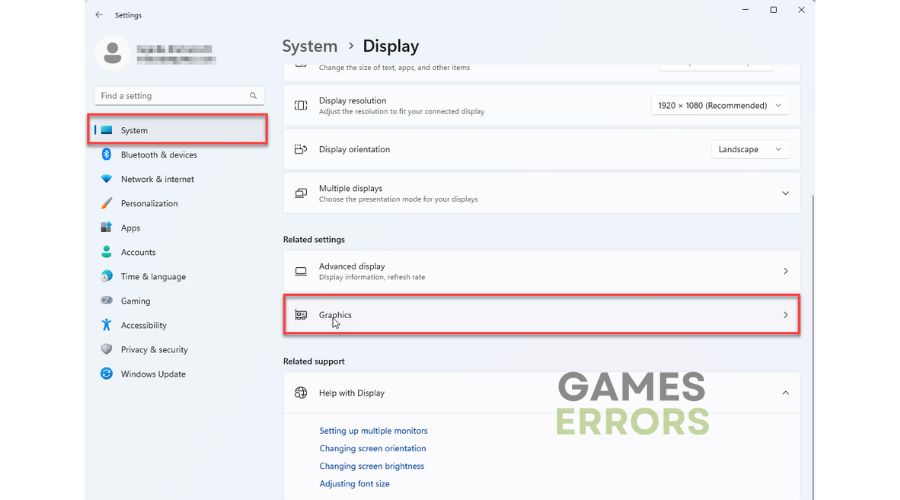 6. Select NBA 2K24 from the Windows app list and click Options.
7. Tick High performance and Save changes.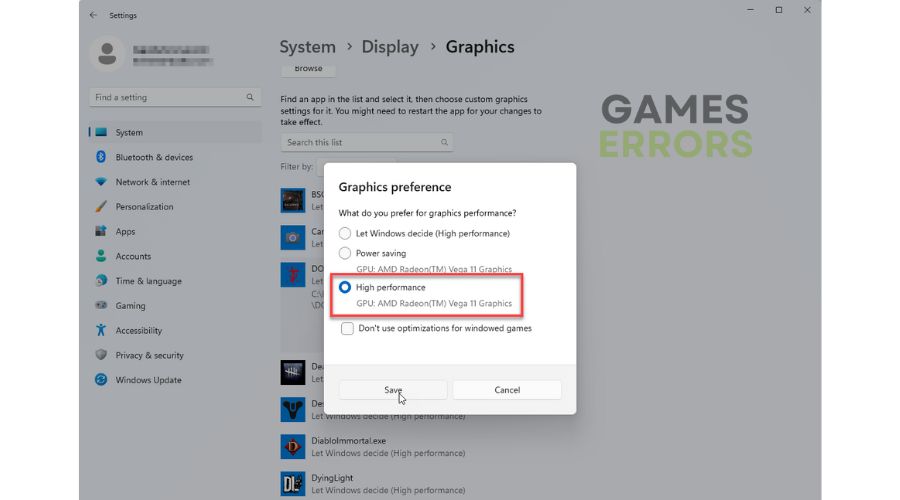 3. Update the game
We highly recommend regularly checking for updates on NBA 2K24. New patches will fix issues and improve performance. Here is an example of a Steam game launcher.:
1. Run the Steam client and go to your game's library.
2. Select NBA 2K24.
3. If there is an update available, make sure to click on Update.
4. To ensure that you update the game automatically, right-click on NBA 2K24 and select Properties.
5. Select Updates from the left pane and then choose Automatic Updates to High Priority.
4. Disable Steam overlay
Time needed: 1 minute
If you are experiencing stuttering issues with NBA 2K24, the overlay feature may be the cause. We recommend turning it off to troubleshoot the problem.
Open the Steam client, click Steam on the menu, and choose "Settings".

Select "In Game" and toggle OFF the "Enable the Steam Overlay while in-game."

Relaunch Steam and launch NBA 2K24 to check if the stuttering issue is gone.
🏀⛹🏻Extra steps:
If NBA 2K24 is still stuttering, here are some additional options to consider:
Related articles:
Conclusion
We advise you not to overlook simpler troubleshooting steps, which can often quickly resolve stuttering issues in NBA 2K24. Make sure to update your Windows OS, the game, and GPU drivers to the latest versions. Additionally, turn off the overlay and enable high-performance mode for your OS. However, if you have any further queries or suggestions, please feel free to leave a comment below.