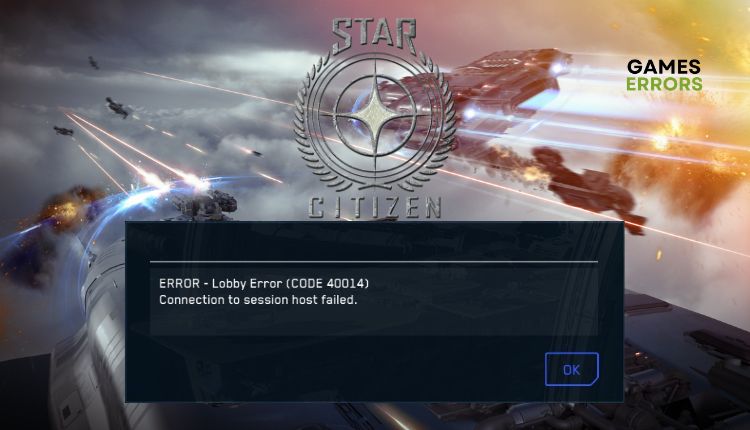 Star Citizen Error Code 40014: Pro Tips For Fix
To explore the stars on your terms in Star Citizen, error 40014 can't stand in your way. Solve the problem for good with our help. 🧑‍🚀
Chris Roberts, the creator of the Wing Commander series, is currently working on his most expensive and ambitious project yet – a space game called Star Citizen. Despite being in the Alpha phase for ten years, it is still incomplete and likely to remain so for some time. While the game is technically playable, it is far from finished. Because of that, Star Citizen players often encounter various error codes while playing the game, like Error Code 40014. This error code indicates that the game client cannot connect to the servers. We make this guide to help you overcome this common Star Citizen error code.
What is error code 40014 in Star Citizen?
In case you encounter a 40014 error while trying to access Star Citizen, particularly the Persistent Universe, there might be an access problem that you could face. A connecting issue between your PC and the router may prevent the client from connecting to gaming servers like:
Slow or unstable internet connection
Too restricted NAT type
DNS issue
A firewall block the game
How do I fix Star Citizen error code 40014?
Before our main troubleshooting tips, try these simple actions:
Check the RSI service status page to check for any server issues. If there is a server issue, you only have to wait until the problem is fixed.
Power cycle your network devices (modem and router) and restart your PC.
Ensure that your internet connection is steady and without any interruptions. Check with your ISP to see if they have blocked or restricted your network resources for some reason.
Remove all unnecessary devices from the WiFi network, such as mobile phones, TVs, laptops, etc., or swap between a wireless and wired connection.
If you have gone through the easy steps mentioned earlier and yet you are still encountering error code 40014 in Star Citizen, then follow these tips:
1. Temporarily disable the Windows Firewall
Time needed: 2 minutes
If you encounter error code 40014 while playing Star Citizen, your Windows Firewall may block access to an essential resource necessary for the game to function correctly. We suggest temporarily turning off the Windows firewall to see if the problem is resolved.
Launch Run Dialog Box

Press the Win + R keys to launch the Run dialog box. Type; "firewall.cpl" in the dialog box and press Enter.


Open Windows Defender Firewall settings

Select Turn Windows Defender Firewall on or off.


Turn Off Windows Defender Firewall

Tick radio buttons – Turn Off Windows Defender Firewall for Private and Public networks.
📌 For effective troubleshooting, you might want to consider deactivating the Windows Virus & Threat Protection or any third-party antivirus application you have installed. Remember to reactivate your firewall and antivirus program after successfully resolving the problem.
2. Flush your DNS
If you want to resolve error code 40014 and tackle security and internet-related problems, you can flush your DNS to clear the cache of IP addresses and DNS records. Here are the steps you should follow:
1. Press the Win+Q keys and type cmd in the search bar.
2. Right-click on the Command Prompt and select Run as administrator.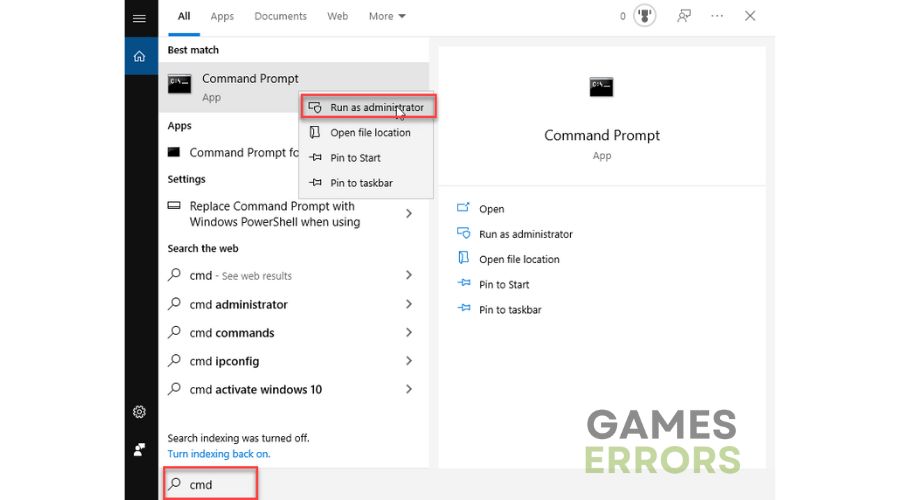 3. Type; "ipconfig /flushdns" and press Enter.
4. Type; "ipconfig /registerdns" and press Enter.
5. Type; "ipconfig /release" and press Enter.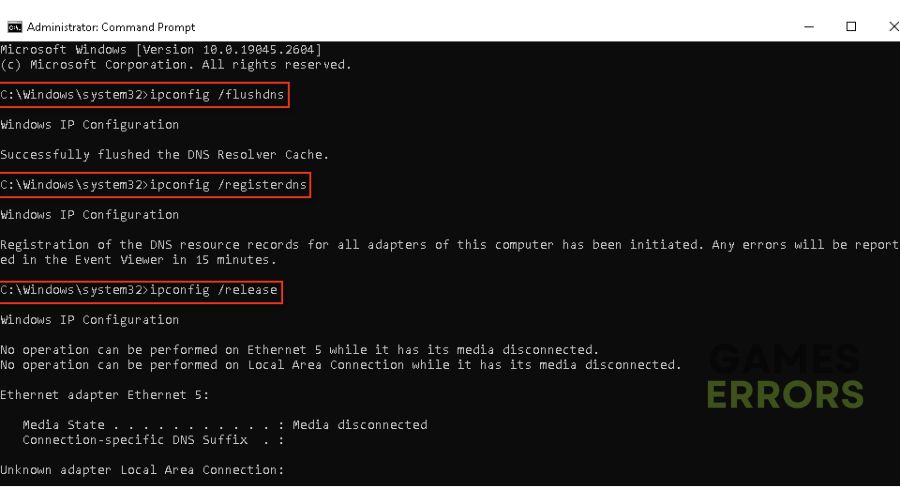 6. Type; "ipconfig /renew" and press Enter.
7. Finally, type; "netsh winsock reset" and press Enter.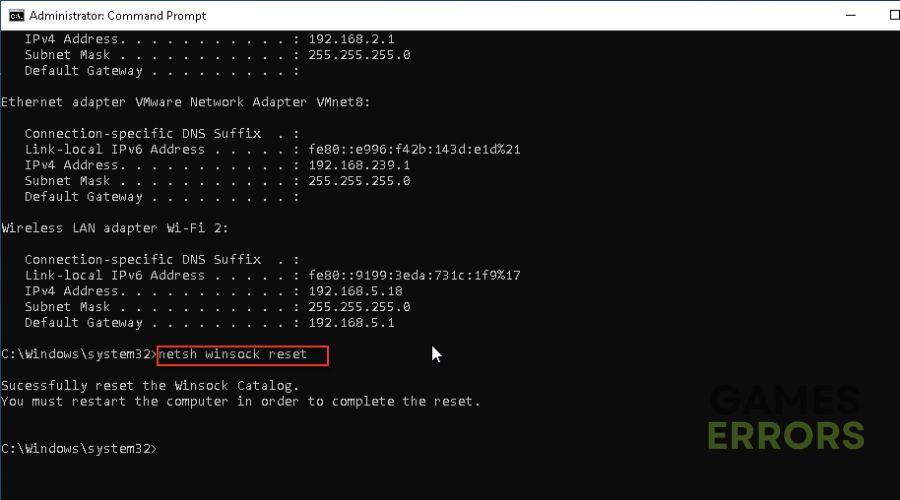 8. Reboot your PC and see if the error is fixed.
3. Change NAT Type to Open
Adjusting specific network settings in your router may be necessary to avoid connection issues. If you encounter errors due to a restricted NAT Type, activating UPnP is a simple solution to address this problem.
1. Log into your router's admin panel. Look at the access parameters for your specific router model. They are usually written on the bottom of the device.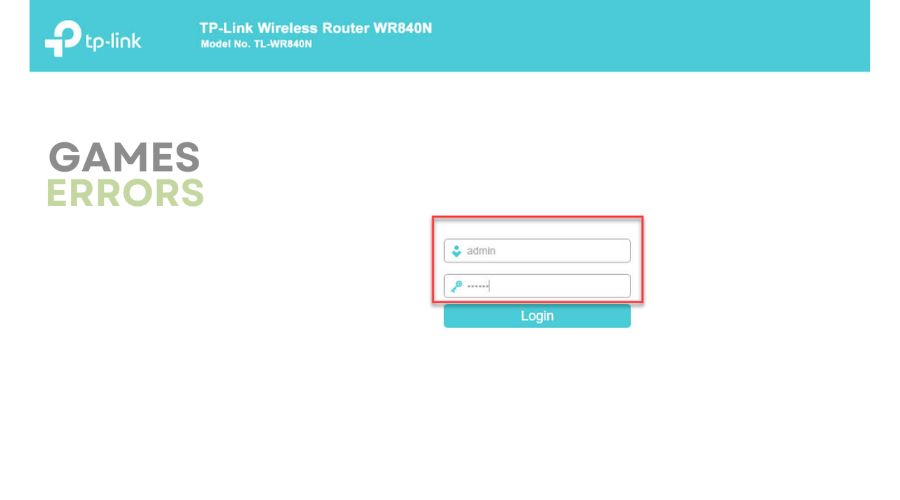 2. Search for the UPnP setting in the router menu and select Enable.
3. Save changes and close the rooter settings menu.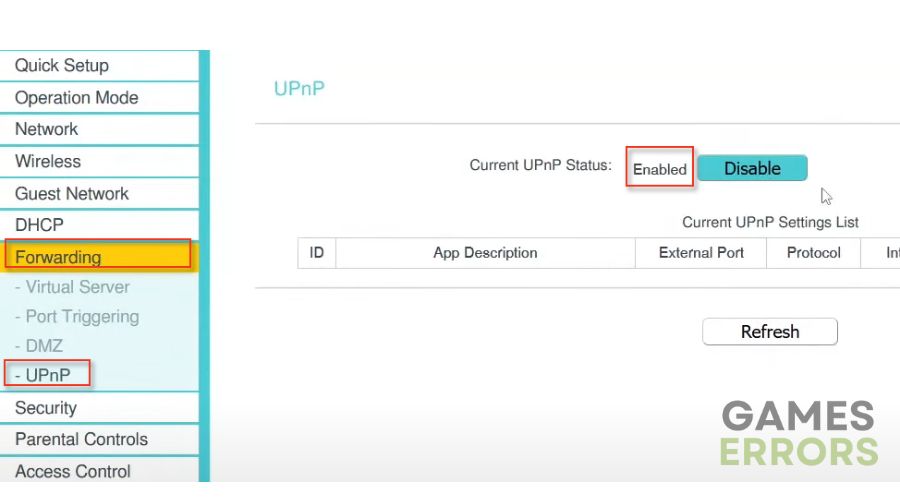 4. Test the internet connection to check if Star Citizen Error Code 40014 is gone.
📌 For security reasons, you may prefer to forward specific ports. For RSI servers, these ports include TCP 8000 – 8020 and UDP 64090 – 64110. Turn off UPnP and forward the ports via the Forwarding option in your router's menu.
4. Use a VPN
A VPN service is best if your ISP restricts traffic or blocks access to specific websites. Although some free VPN services exist, they may jeopardize your online security and consume your internet bandwidth by sharing servers. Hence, we suggest using a reliable and trusted VPN service such as ExpressVPN for a more secure and dependable connection. ExpressVPN provides fast and effortless connectivity, stable and speedy performance, reduced latency for gaming, and an extensive range of servers in 94 countries to enjoy online gaming with your friends.
Related Star Citizen Articles:
Conclusion
In the end, some of the best ways to fix the Star Citizen Code 40014 are to use a VPN, change the NAT type, flush the DNS, and disable the firewall for a brief time. We hope one of our solutions has effectively resolved Star Citizen Error Code 40014. If you have any queries or recommendations, feel free to share them in the comments section below.