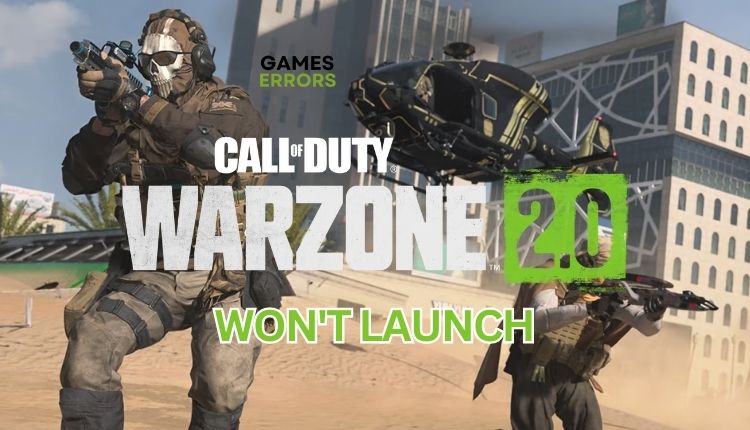 Warzone 2 Won't Launch: What Causes It and How To Fix It
We have compiled a comprehensive guide to help you successfully launch Warzone 2. 👍
It can be a nightmare for those familiar with the CoD franchise if Warzone 2 doesn't launch. Warzone 2 presents an enhanced version of its predecessor, notwithstanding some technical challenges. The game still delivers unparalleled battle royale gameplay powered by an outstanding game engine and exceptional shooting mechanics. To avoid wasting time searching for a solution, refer to our troubleshooting guide if Warzone 2 doesn't launch.
Why is my Warzone 2 not launching?
We will provide an outline of the numerous reasons for the occurrence of this issue:
Your PC spec does not meet the minimal system requirements
Outdated GPU driver, the game, or Windows OS
Corrupted game files
Overlay issues
Conflict with firewall or antivirus
Too many apps running in the background
How do I fix it when Warzone 2 won't launch?
Before we proceed to particular suggestions, let's try some quick solutions:
If the problem is not solved despite precheck tips, do the following:
1. Update your GPU driver
An outdated or corrupted graphics driver may cause problems when launching Warzone 2. To minimize these problems, we recommend updating your GPU driver ASAP.
1. Press the Win+R keys to bring up the Run dialog box.
2. Type; "devmgmt.msc" and hit Enter.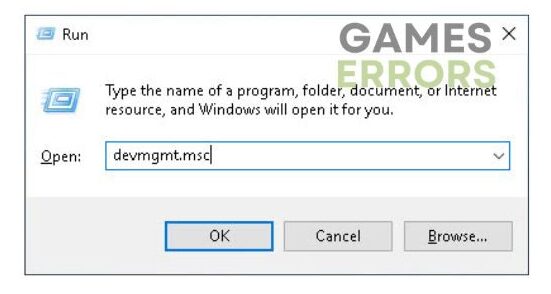 3. Double-click on the Display adapters and select your graphics card.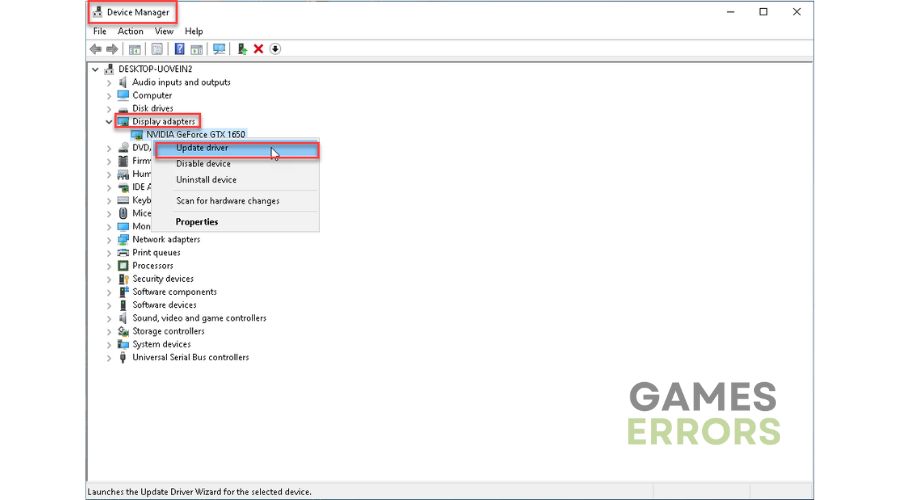 4. Click Update driver and choose Search automatically for the drivers.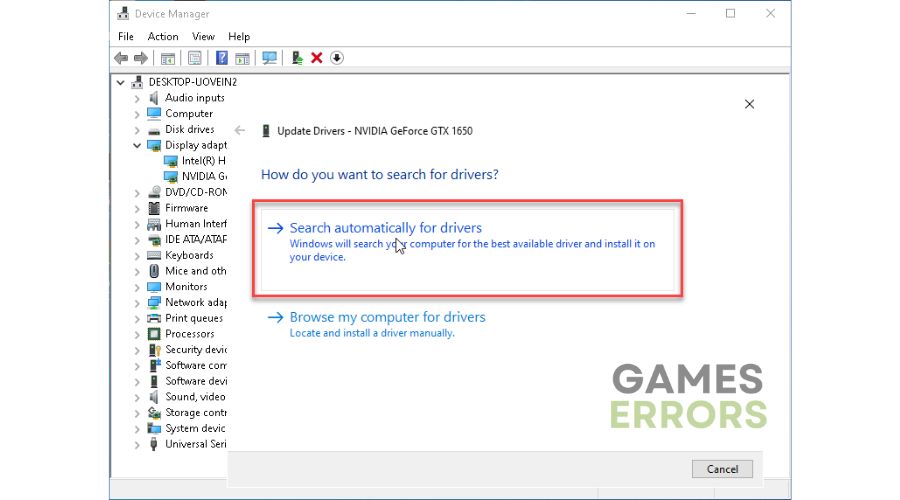 5. Follow the on-screen guide to finish updating the GPU driver.
6. Restart your PC and check whether the Warzone 2 launch issue is resolved.
If you want to easily update all the drivers on your Windows system, including your GPU driver, try Outbyte Driver Updater. It's a dependable tool that handles everything for you so that you can relax.
⇒ Get Outbyte Driver Updater
2. Disable overlays
If you're having problems with Warzone 2, try disabling overlay applications such as Discord and Xbox Game Bar. It's also possible that certain games might have difficulty connecting with Steam overlay, so turning it off could potentially fix the issue.
👉Disable the Steam overlay
1. Open the Steam client and choose the Steam>Settings option.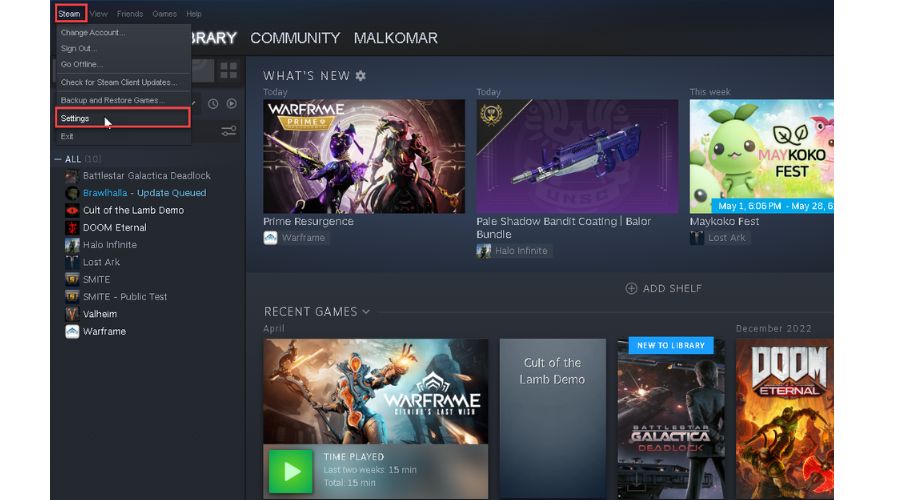 2. Click the In Game tab and toggle OFF Enable Steam Overlay while in-game.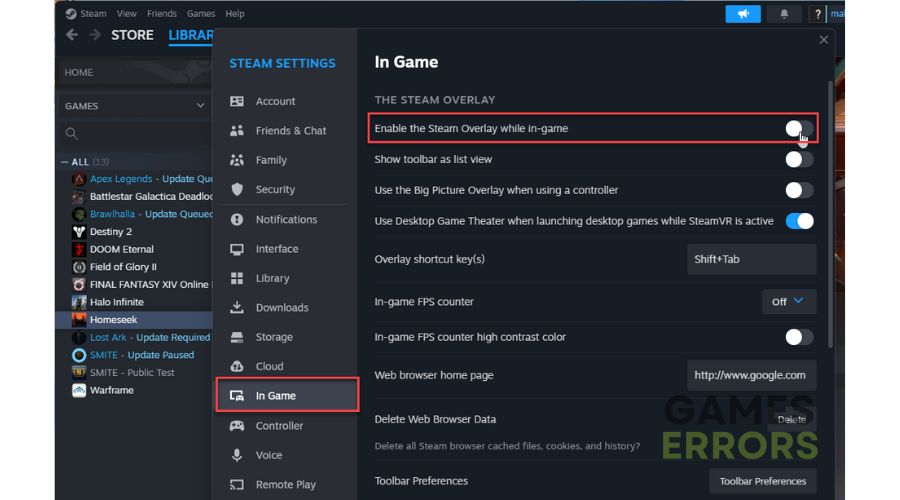 👉Disable the Discord overlay
1. Open Discord and click the cog icon (User settings).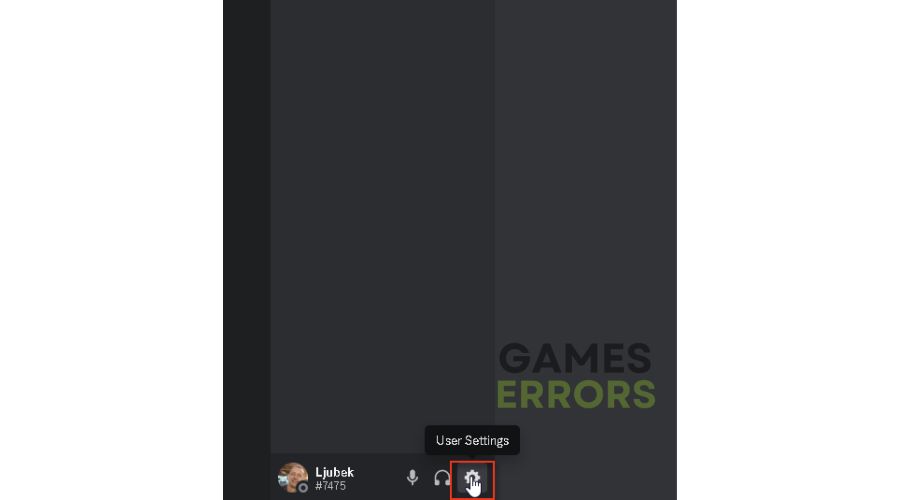 2. Select the Game Overlay from the left pane and then toggle off Enable in-game overlay.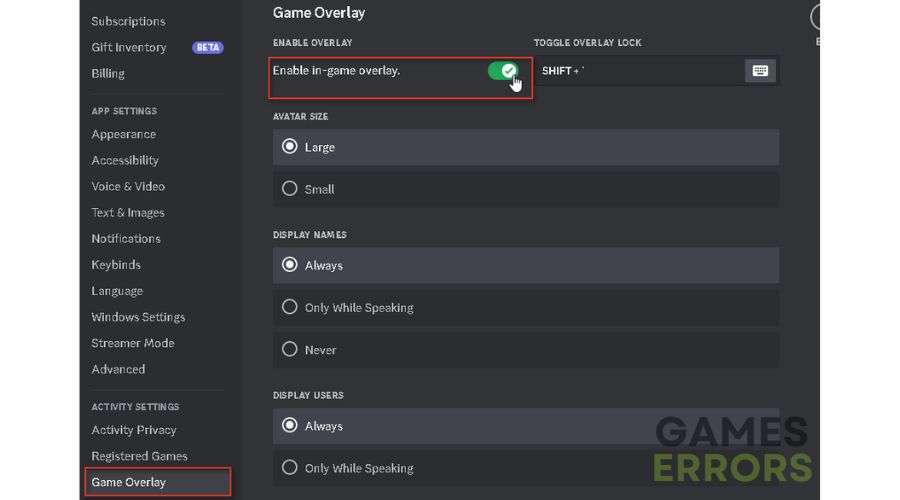 👉Disable the Xbox Game Bar
1. Right-click on Windows Start and choose the Settings option.
2. Click on the Gaming section.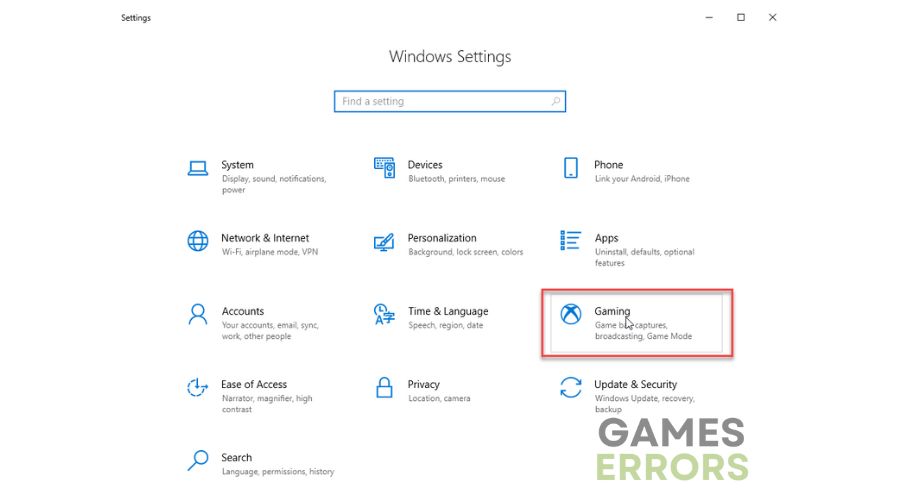 3. Make sure the Xbox Game Bar toggle is OFF.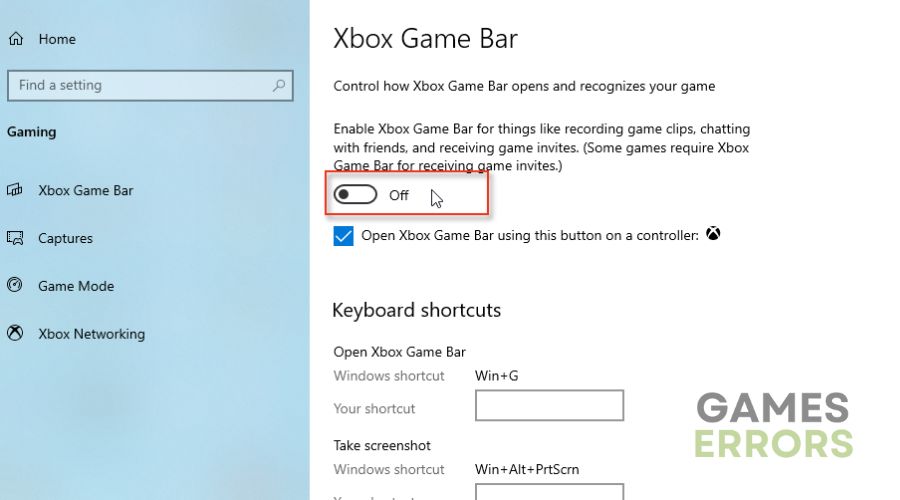 3. Clear cache
Time needed: 1 minute
Sometimes, issues in Warzone 2 may be due to outdated, corrupted, or missing Battle.net cache or files. Try clearing the related cache files and observe if the problem persists.
Press the Ctrl+Shift+ESC keys simultaneously to open Task Manager.

Navigate to the Details tab and close all Blizzard processes like Battle.net Update Agent and Battle.net.



Press the Win + R keys to open the Run dialog box.

Type; "%ProgramData%" in the box and hit Enter.


Locate the Blizzard Entertainment and Battle.net folders and delete them.


Run Warzone 2 through the Battle.net launcher to check if the issue persists.
4. Temporarily turn off the Windows firewall
Windows Firewall often blocks outgoing and incoming connections, causing Warzone 2 launch issues. We suggest temporarily turning off your firewall to ensure the problem is with it.
1. Press the Win + R keys to launch the Run dialog box.
2. Type; "firewall.cpl" and press Enter.
3. Click Turn Windows Defender Firewall on or off.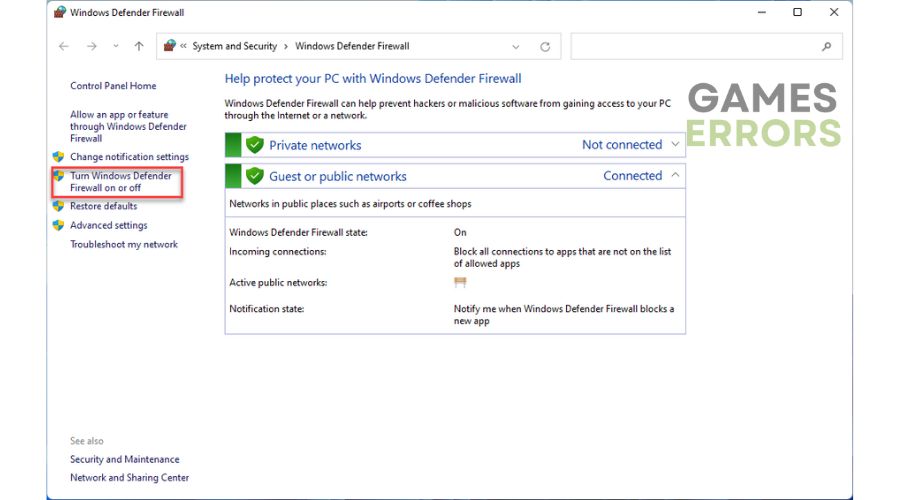 4. Tick all radio buttons – Turn Off Windows Defender Firewall.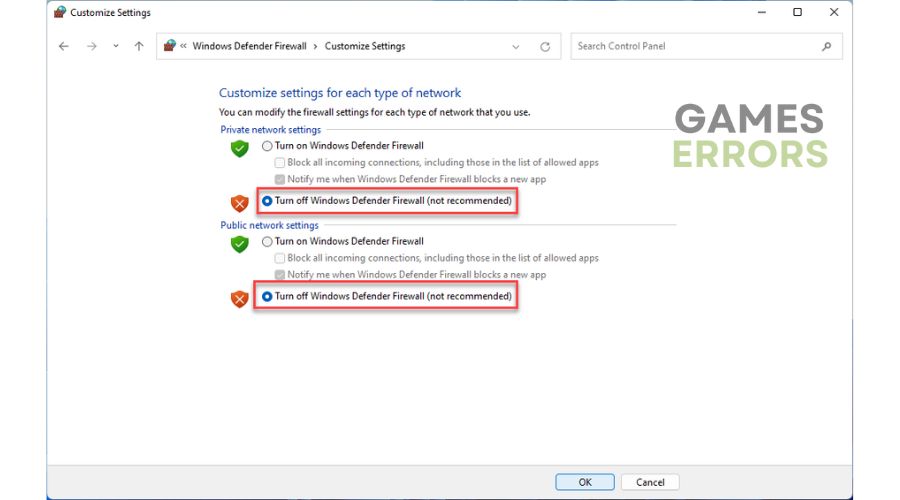 We recommend temporarily disabling Windows Virus & Threat Protection or third-party antivirus, depending on your software. Remember to re-enable both your Windows firewall and antivirus when finished troubleshooting or playing.
🎯Extra steps:
If Warzone 2 still won't launch, consider some additional options:
Update Windows to the latest version.
Update DirectX, .NET Framework, and VCRedist.
Update the game.
Disable overclock and tools like MSI Afterburner, RivaTuner, etc.
Lower in-game graphic settings.
Reinstall the game in a different folder or disk (prefer SSD).
Conclusion
If you're running into issues launching Warzone 2, don't worry – there are several steps you can take to get back into the game. First, check your system requirements and restart the game launcher or your PC. Also, don't skip to update your GPU driver, turn off overlay, or clear the cache. Additionally, temporarily disabling firewall and antivirus software may help. Remember, we're here to support you every step of the way. If you need further assistance, don't hesitate to comment below. We'll be more than happy to help.