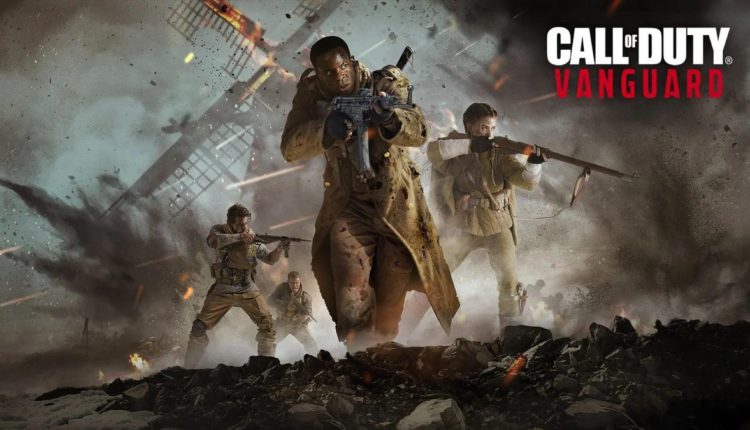 Call of Duty: Vanguard – GET 10 FREE PASS LEVEL JUMPS
Call of Duty: Vanguard was released on November 5, 2021, for PC, PS5, PS4, Xbox One, and Xbox Series X. Activision has decided to make a generous gift to all Call of Duty: Vanguard players, who will be able to scale the Battle Pass levels much faster during the holiday season.
Among the various initiatives of the Fervor Festivo event, the publisher of the two shooters have decided to give a total of 10 Level Jumps, or the tokens through which users can climb the ranks of the pass and obtain free and premium rewards (only if they have previously purchased the pass). 
This bonus, which is active only and exclusively for those players who have a physical or digital copy of Call of Duty Vanguard, can be redeemed quickly. Anyone who meets the only requirement of the reward has to start COD Vanguard on PC, PlayStation, and Xbox.
At this point, scroll through the tabs at the top of the screen until you reach the one entitled "Battle Pass": you will notice that in the gray banner on the left (the one with the red skull icon), there is a wording that invites the player to press a button to redeem pass tokens. Press the button displayed on the screen, and within a few moments, you will find yourself with 10 extra levels of the pass, including 100 COD Points.
If you want to get more Level Up Tokens, know that one of these is distributed through the Christmas event challenges, while two more will be included in a free pack for players that will arrive in the shop in the next few days. It should also be noted that all COD Vanguard owners can benefit from an already active 10% bonus for player, weapon, and Battle Pass XP during Season 1.
Bonus for PlayStation Users: If you play Vanguard on the PS4 or PS5, you will receive various rewards like XP boosts-up. In addition, there should be monthly double XP events that are active 24 hours. Plus events for 25% more weapon XP. You can take advantage f this when you play with your friends on the PlayStation. These events will be announced separately.
What types of XP are there in Vanguard?
Call of Duty: Vanguard includes Player XP, Weapon XP, and Operator XP. With all of these experience points, you can rank in the respective category.
Operator XP:

With this, you level up the 12 playable Operators. You unlock skins, quips, finishing moves, highlight intros, and MVP highlights with the earned EP.

Weapon XP:

If you play with a specific weapon, you earn XP for it. This unlocks attachments, kits, and adjustments such as camouflages, charms, stickers, and crosshairs. For some, you also need challenges to unlock the adjustments.

Player XP:

These experience points increase you as a player. You then unlock weapons, killing series, field upgrades, perks, lethal, and tactics with it.