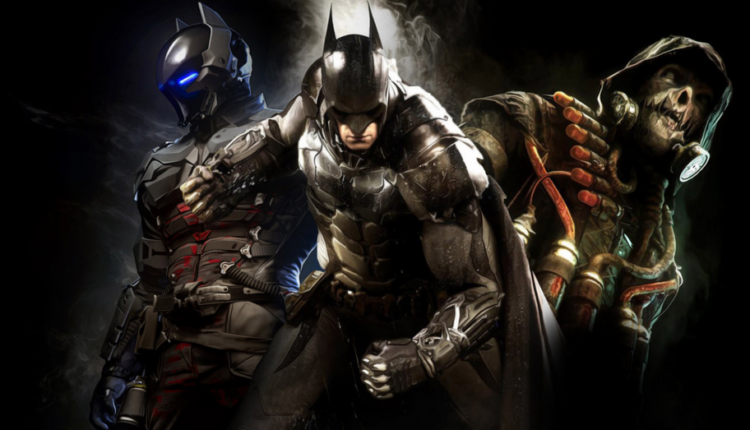 How to Fix Batman Arkham Knight Errors, Crashes, Low FPS, Stuttering
Batman Arkham Knight was released a few days ago on Steam and in just two days it received a lot of reviews, around 9.000, but mostly negative. This is because the game has lots of errors and issues that are making it very hard to play or unplayable at all.The most common Batman Arkham Knight errors that players are complaining about are Crashes, Low FPS, Stuttering and other minor issues. The major issues are with the performance of the game because it is a port and it's also in early access version. Below you can find a list of this errors described.
How to fix Batman Arkham Knight Errors:
Before going any further please make sure you meet the minimum requirements for this game:
OS: Win 7 SP1, Win 8, Win 8.1, Win 10 – 64bit Operating System Required
Processor: Intel Core i5-750 @ 2.67 GHz | AMD Phenom II X4 965 @ 3.4 GHz
Memory: 6GB RAM
Graphics: NVIDIA GeForce GTX 660 | AMD Radeon HD 7870 – 2GB VRAM Minimum
DirectX: Version 11
Network: Broadband Internet connection
Storage: 45GB available space
Batman Arkham Knight Crashes, for some players the game crashes on startup, on intro cinematics or when they are playing it.
"So my game just keeps crashing, and I was wondering if there was anything I could do to stop this."
"The screen just goes black and flickers twice, and then crashes before the logos with the basic "Batman Arkham Knight has stopped working" message. Did anyone find a fix for this one yet?
"Ok, after one install process and one re-install process (and failed attempts of executing the game in both instances), the game doesn't even run. When I press the button play, the Batmobile image appears, then black screen then "BAK stop working" Window error, and then nothing. I have the last version of the Nvidia drivers, and I don't know what else I can try."
Solution:
One of the most common reasons why people experience issues with Batman: Arkham Knight is because their GPU drivers are out of date; install the latest GPU drivers from the links below
For AMD/ATI cardsAlways completely uninstall a previous driver version before installing a new one. AMD's Clean Uninstall Utility can be used to assist with this:

http://support.amd.com/en-us/kb-articles/Pages/AMD-Clean-Uninstall-Utility.aspx

AMD Crimson drivers are still somewhat unstable for some users with Batman: Arkham Knight. If you're experiencing issues, try rolling back to a previous driver version. 15.7 or 15.11.1 seem to work well for a lot of users. *In future, this should be fixed

Download the latest AMD/ATI GPU drivers which can be found here:

For NVIDIA cards, download the latest NVIDIA GPU drivers which can be found here:Always make sure to check the box to "Perform a Clean Installation" under the 'Custom' installation option
Batman Arkham Knight Low FPS, this is because the game is limited at 30FPS but other players are having low fps issues even after they remove this FPS cap.
"So last night before bed I play Batman for about 1 hour at MAX settings (this includes all the Nvidia settings turned ON) and the game ran ok.Today I try to play and all of sudden its like a slow motion fest 5-10 FPS regardless of settings. I turned everything to LOW or OFF and still no improvement. Im baffled. I try some of the tips on here, nothing works."
"All drivers are up to date, and I unlocked the fps, but I am constantly getting bad drops and settings on low and I have a real PC. This makes no sense!"
Solution: 
If you have an AMD GPU, and you've tried other suggestions in this list such as updating drivers, verifying the game cache but you still find Batman: Arkham Knight is crashing you may want to try enabling Virtual Super Resolution (VSR).
Batman Arkham Knight Stuttering, a lot of users, complained about this issue, their game stutters when they are trying to play it or when they load it.
"I cannot get past the title screen, game stutters all the way to the empty slot screen. I cannot see alt tab or ctrl alt del. Had to shut down computer…. This game is a mess."
"I have a GTX 970, 8gb ram and a 4690k@4.2, the game runs mediocre (with a stutter).Then all of a sudden after about half hour I get like 1-2 second long freezes and stutter while flying.I know there are widespread problems but man…"
"After configuring with the Bio game settings to take off the 60 fps cap, the game was running at like 35-50 FPS on normal. Then I get to the Batmobile section, and all of a sudden it freezes every 5 seconds making the game completely unplayable. Turning down the graphics does nothing at all either. This is completely ridiculous. Any time I move or turn the camera whatsoever the game will freeze for a second, and I can't get any steady FPS or smooth movement whatsoever."
Solution:
Nvidia users can fix the stuttering issue by setting "Physx" option to "GPU" in Nvidia Control Panel under Manage 3D settings.
We hope that our tutorial helped you fix your Batman Arkham Knight errors and that now you are playing the game and enjoying it. If you have any questions or if you want our help with the solutions, please contact us with a comment below or send an email to our team of developers using our Contact page.