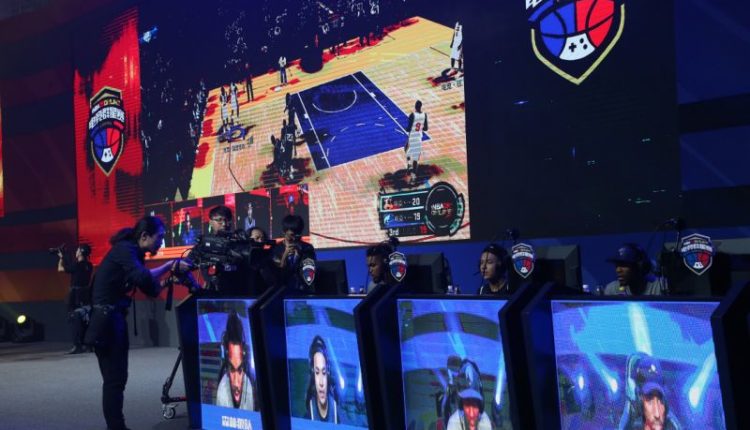 NBA 2K League – What To Know About It
For most of us, computer games are only a bit of fun. Okay, if we're honest, it can get way more competitive than that when we play with our friends or even some random stranger online. But at the end of the day, it is only a game, and it is hardly the be-all and end-all of our lives. Still, for some players, it can be that and so much more.

There are many ways to make money playing games online, from cashing in on free spins at online casinos to playing professionally in the esports leagues. However, for NBA 2K League players, it goes even further. Computer games can mean their career, their home and their lives, 24/7 for six months a year.

What is the NBA 2K League?

The NBA 2K League is a joint venture between the NBA and the NBA 2K game manufacturers, Take-Two Interactive. It started in 2018, with 17 teams, each affiliated to a real-life NBA team, such as Cavs Legion from the Cleveland Cavaliers and Celtics Crossover Gaming from the famous Boston Celtics. In all, more than half of the NBA teams put forward a gaming team to play their basketball online in the first season, with four more, including the Los Angeles Lakers and Brooklyn Nets, joining for the second season in 2019. You draft and trade players, much like the real thing, and games stream live, attracting a huge following from both gamers and basketball fans alike.

How does the NBA 2K League work?

The NBA 2K League consists of three tournaments, plus the regular-season and playoffs. There is a total prize fund of $1.2 million, which grows all the time, as the new league draws crowds and attracts advertisers. Teams can win a place in the post-season either through their standing in the league or through winning tournaments such as "The Ticket." The New York Knicks' spin-off, Knicks Gaming, won their 2018 post-season place via a tournament, finishing third-last in the regular-season and going on to win the championship and collect the $300,000 top prize.

The prize money may be impressive, but the wages are a long way from what the real-life basketball stars get paid. The first-round draft picks in the NBA 2K League received $36,000 last season, with all other players collecting only $32,000. That said, this salary is for a six-month contract, and the team pays for all the travel, accommodations and other expenses. The deal also includes medical insurance and even a pension, so it adds up to quite a good package for playing your favorite game.

The Life of an NBA 2K League Player

To get an idea of what life is like for an NBA 2K League player, let's take a look at the Raptors Uprising team, which is part of the NBA championship-winning side, Toronto Raptors. The Uprising's six players not only share a sport but also share a house. All six of the stars moved to Toronto after being drafted and live and play in the team HQ at the Bell Fibe House. They train hard every day, with a combination of physical and mental exercises, and even have a personal trainer.

The team acts much like any other sports team, watching playbacks of previous games to spot weaknesses in their opponents, analyzing their performances and working hard on techniques and strategies to help them gain those small advantages that can swing a whole game. "We are all about hard work," says Uprising point guard Frederick Mendoza. "We start early, and we work late, day in, day out." At the time of writing, the Uprising still have a lot of work to do, with a record of seven wins and eight losses leaving them a long way from emulating their real-life NBA franchise partners.

Is this the future?

Other major leagues, such as the NFL, MBL and NHL, have noticed the success of the NBA 2K League, and it will be no surprise if they emulate the formula for their sports. Before long, there could be as much interest in the weekly cut and thrust of the esports leagues as there is in the real-life versions. Who knows, as 3D simulations become ever more real, esports could even replace the live games altogether, as we move ever deeper into the virtual world, leaving the physical games far behind.