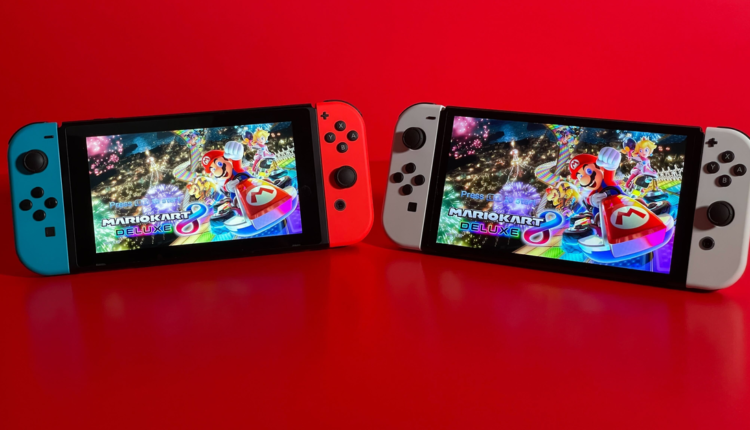 Nintendo Switch is the Best-Selling Console of 2021
According to the NPD Group, who track the sales of all video games sold within the US alone, Nintendo Switch, Lite and OLED model systems have topped the largest sales over any other console in the month of November alone. With 1.13 million consoles purchased, it has become the best-selling month for Nintendo as a whole. Thanks to Black Friday deals coming so close to the Christmas season, Christmas shoppers were able to purchase the switch series in the right time leading up to the festivities of Christmas day and thanksgiving. Not only was this the best-selling month of the entire year for Nintendo, but this also further adds to their 36-month lead of being the top-selling video game console.
While eSports has been another hugely successful genre of gaming for players all over the world, the evolution of CSGO gambling sites is taking a huge lead for numbers of players and engagement within the gaming community. Promotional season offers in particular, such as the opening CSGO cases, are a reason for a huge influx of traffic towards eSports and for that very reason, eSports shares the reigning lead for gaming, besides Nintendo.
Reasons as to why Nintendo Switch has managed to take the lead when it comes to gaming, is the flexibility that it provides to its players. Gamers are able to flexibly take their gaming to the next level by plugging in their OLED model directly into their TV, or of course, take their consoles to bed, by detaching it from the connective system that provides TV play. For other varying editions, there is a Nintendo Switch Lite which unlike its big sister, cannot be plugged into the TV, however, is small, mobile and very easily taken everywhere for gamers that like to play on the go. Having the option to choose the console which fits a player's lifestyle, is another reason as to why gamers feel the need to show allegiance to Nintendo and allowing Nintendo to take such a lead for 36-months now.
Recent games that have been a reason to large engagement and such commitment from players include, Animal Crossing: New Horizons, Metroid Dread, Mario Party Superstars, Pokémon Brilliant Diamond and Shining Pearl, Brain Academy, The Legend of Zelda, Mario Kart Deluxe 8 and of course the streaming ability for eSports games such Fortnite, Minecraft etc. 
 Nintendo Switch provides parents with exclusive parental control, meaning should parents wish to gift their children with a Switch over the Christmas period, they can do so and ensure their children are playing responsibly and safely. Nintendo has long been renowned for its safety procedures and safe gaming spaces for children of all ages, making it a comfortable experience for parents who wish to make sure their child is not exposed to anything harmful or ethically intrusive. All parental controls can be accessed via the online switch store, where parents can take the lead in creating an account and setting the age limits and game settings that they wish their child to participate in. 
It is very rare for a gaming console to manage to stay strong in the lead after a significant period of time from release. It is believed that the innovative games made available year on year by Nintendo, is what allows the gaming community to flourish and continue to grow. Games by Nintendo continuously overtake the previous instalments, with particular buzz now over the Pokémon series that have managed to come out over the years. There are great hopes for the latest release due to come out in 2022, called Pokémon Arceus. Especially after players have massively been hyping up the Diamond and Pearl releases from November. It is believed that the graphics of the game will take another level and climb beyond expectations. Nevertheless, the Nintendo community is hopeful for what else Nintendo has in store for Switch users!