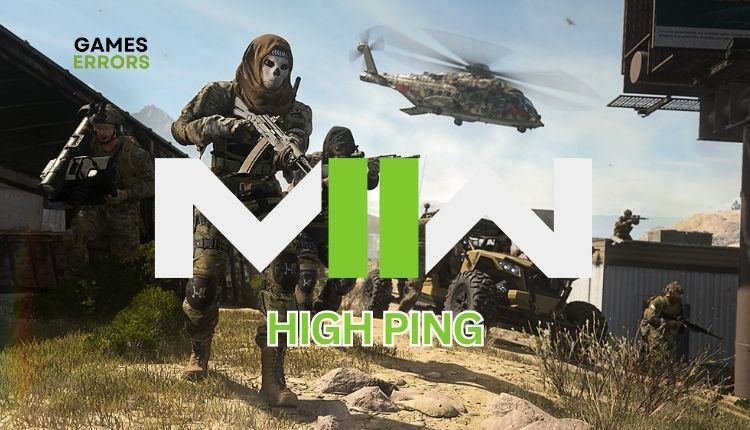 Call of Duty MW2 High Ping: How to Reduce It and Fix It
MW2's high ping can cause lag and delay, but we have tips to lower it. 🎯
Experiencing high ping in Modern Warfare 2 (MW2) can cause lag, resulting in delayed reactions and a frustrating overall experience. MW2 is an exceptional game with great graphics and immersive gameplay. Added modes and future content promise endless entertainment. A stable internet connection is vital for a smooth gaming experience, as high ping can cause lag and delay. This guide provides solutions for minimizing ping and enhancing Call of Duty Modern Warfare 2 gameplay.
Why is my ping so high in MW2?
The main reasons why your ping is so high in MW2 are weak and unstable internet connection and overcrowded game servers. However, your MS might be high due to other reasons such as:
Network settings issues
Outdated network driver
The physical distance between your location and the game server
Unnecessary apps in the background that choke your bandwidth
📡​Ping is the latency between a game server and a client. Lower ping means less delay. High ping (over 100ms) leads to delayed response or extreme lag, making gaming frustrating.
How do I fix high ping in MW2?
Before diving into more complex solutions, begin with these straightforward checks:
If you have completed all the previous steps and are still encountering high ping in Modern Warfare 2, try our following tips:
1. Update network driver
If your network drivers are outdated, they may cause compatibility issues and impede optimal network performance, resulting in high ping in MW2. Do the following for the network driver update process:
1. Right-click on Windows Start and select Device Manager.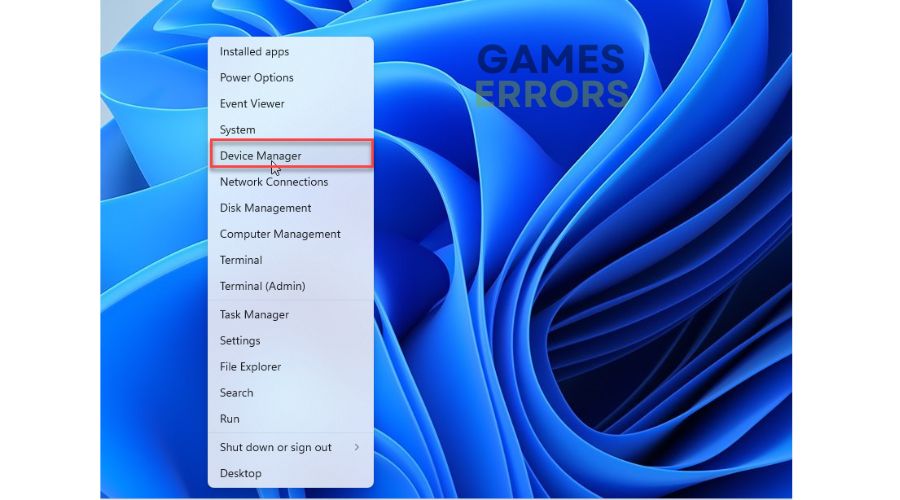 2. Double-click the Network adapters and right-click on your network card to select Update driver.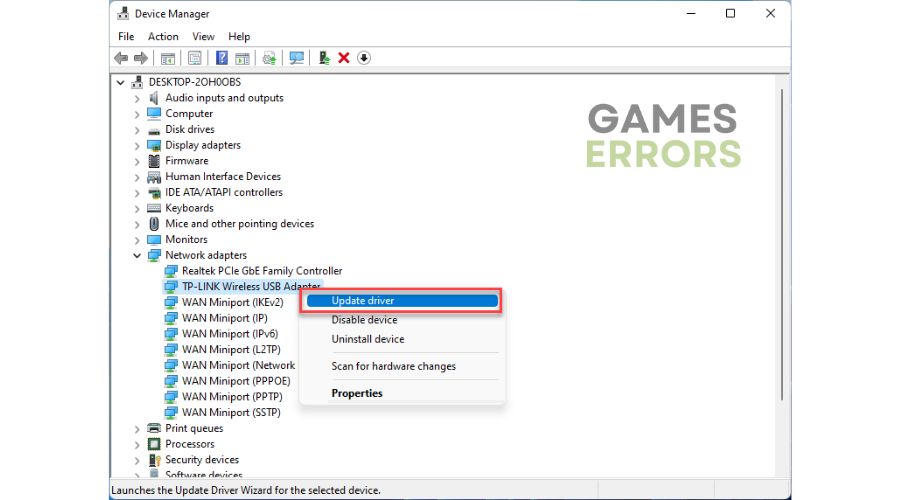 3. Click on the Search automatically for drivers and wait to finish the update process.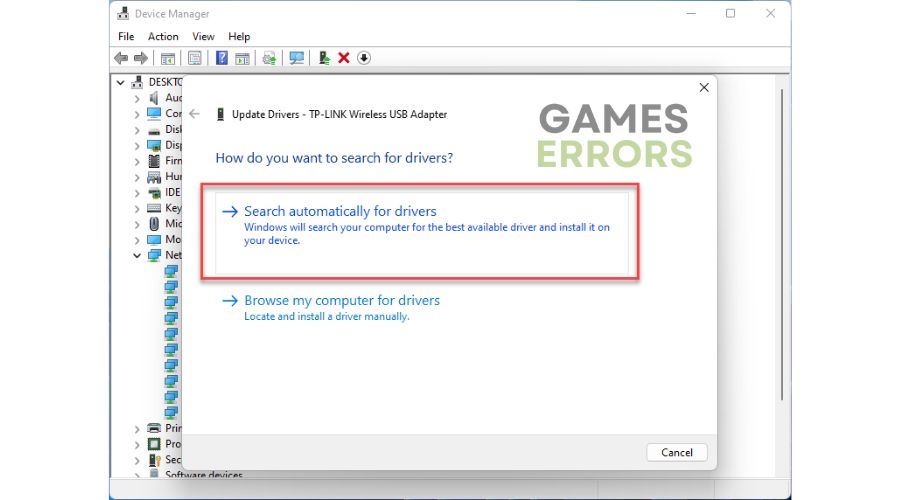 We recommend using Outbyte Driver Updater to quickly and thoroughly update your Windows drivers. The tool scans your system and installs the latest versions available, saving you the trouble of manually searching for updates.
2. Reset your network
Time needed: 1 minute
Resetting your network settings can resolve the issue if you're experiencing high latency and ping problems in Call of Duty MW2. Follow these steps to reset:
Press the Win + I keys to open Settings.

Select Network & Internet and then Advanced network settings.


Under Advanced network settings, click on the Network reset.

Click the Reset Now button and confirm on Yes.

Restart your PC for the network settings to take effect.

Check if the high ping in MW2 is solved.
3. Change the DNS server
Switching to Google's DNS servers can lower your MS and fix your COD: MW2 high ping, as default DNS servers provided by ISPs can be slow or unreliable.
1. Press the Win+R keys to show the Run dialog box.
2. Enter ncpa.cpl in the run box and click OK.
3. Select your default network adapter, right-click, and select Properties.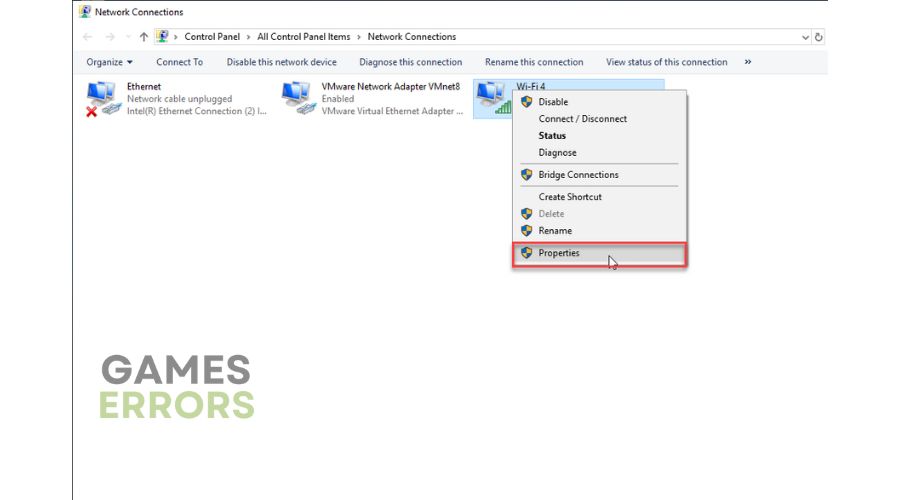 4. Select the Internet protocol version 4 and click the Properties button.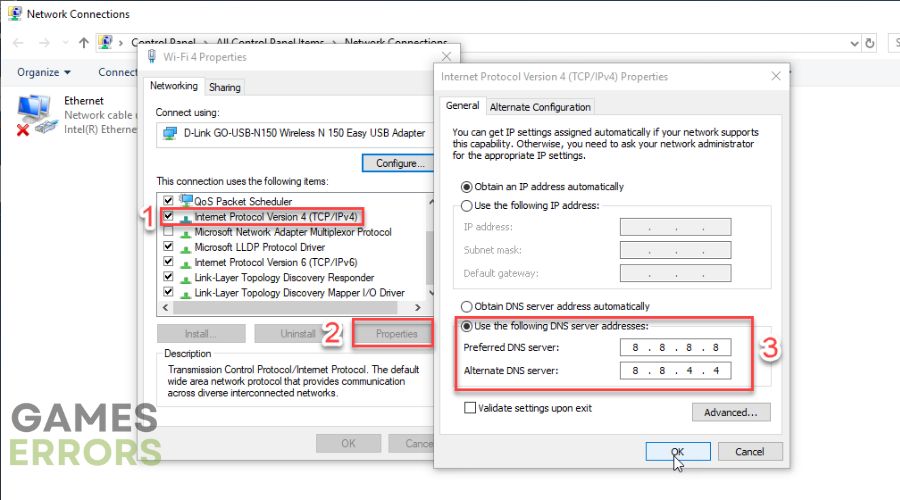 5. Check the radio button: Use the following DNS server addresses.
6. Input Google's Preferred DNS server: 8.8.8.8 and Alternate DNS server: 8.8.4.4
7. Confirm changes and reboot your PC.
4. Use a VPN
If you have a stable internet connection but experience high ping in MW2, the regional server you are connected to may be the issue. To fix this, we recommend using a trusted VPN service like ExpressVPN to connect to a server in a different region or closer to your location. ExpressVPN offers fast and stable performance, lower ping for gaming, and a wide selection of servers in 94 countries for online matches with friends.
1. Download and install ExpressVPN.
2. Sign In with your credentials.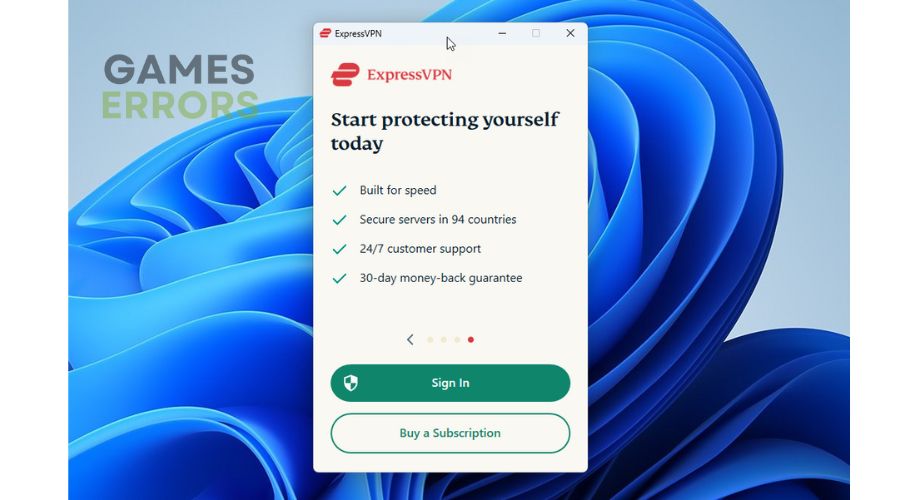 3. Connect to a server of your choice.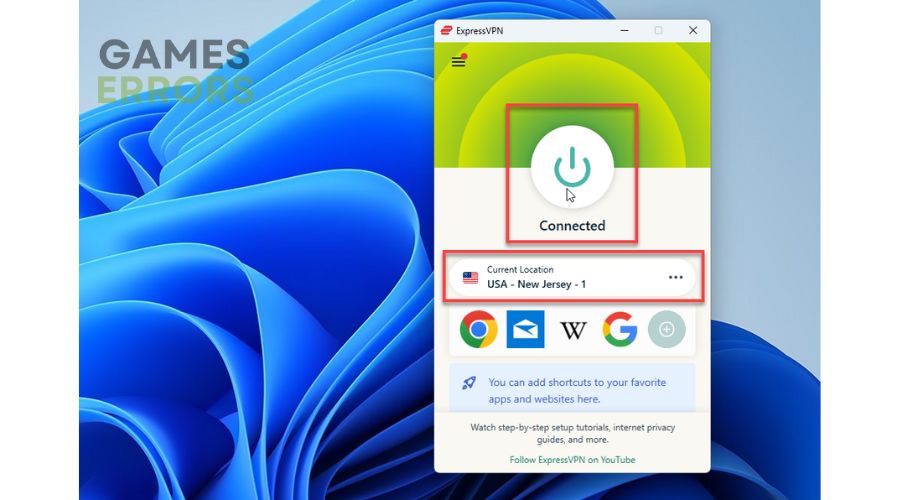 💡 Extra steps to fix Call of Duty Modern Warfare 2 High Ping issues:
If Modern Warfare 2 still has high ping, here are some additional options to consider:
Update the game.
Close any ongoing background downloads.
Disconnect multiple devices connected to your wireless network, such as smartphones and TVs.
Use Ethernet for faster, more secure, and more stable connections instead of wireless.
Temporarily turn off Windows firewall and antivirus software.
Update Windows to the latest version.
Update DirectX, .NET Framework, and VCRedist.
Disable overclock and tools like MSI Afterburner, RivaTuner, etc.
Related articles:
Conclusion
If you encounter high ping while playing COD: MW2, you can confidently troubleshoot by following our proven steps. First, check the server status and your network. Then, update your network driver, reset network settings, or alternatively, change the DNS server. You can use a reliable VPN service if none of the previous steps provide a solution. For any additional support, feel free to leave a comment below.