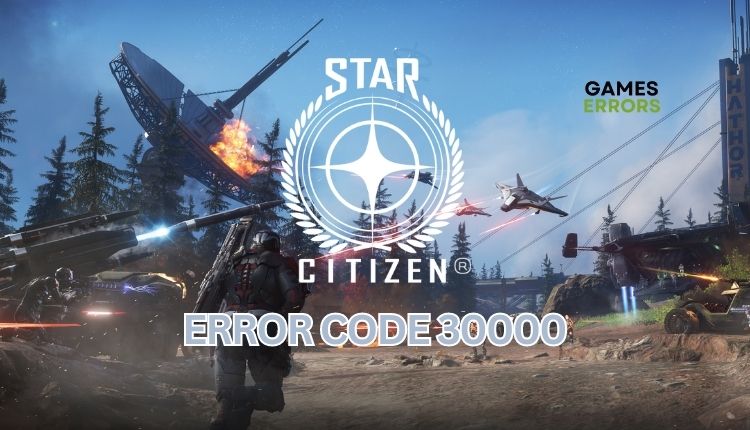 Star Citizen Error Code 30000: Pro Tips For Fix
The trouble with error code 30000 in Star Citizen? We have the fix. 🚀
Error Code 30000 appears when a game's client loses connection to the server in Star Citizen. After a decade in the Alpha stage, Star Citizen is indeed playable, though some outstanding elements are still awaiting completion. If you've played the alpha version of Star Citizen, you may have encountered errors, including error code 30000. This article explains Star Citizen error code 30000 and how to fix it.
What is the ERROR – Disconnection (CODE 30000) in Star Citizen?
Error code 30000 in Star Citizen is usually a server crash, but internet outages, problems with the local network, a game launcher, corrupted game files, etc, can also cause it. The error message reads:
ERROR – Disconnection (CODE 30000).
Connection lost:
Connection to the server was lost unexpectedly.
If the problem persists please check the internet connection.
How to fix Star Citizen error code 30000?
If you want to resolve the issue promptly, you can try these straightforward steps:
If error code 30000 persists in Star Citizen after completing previous tasks, try the following tips:
1. Update your network driver
You may use an outdated network driver when you get error code 30000 in Star Citizen. Follow these simple steps to ensure your driver is up-to-date:
1. Right-click on Start and choose Device Manager.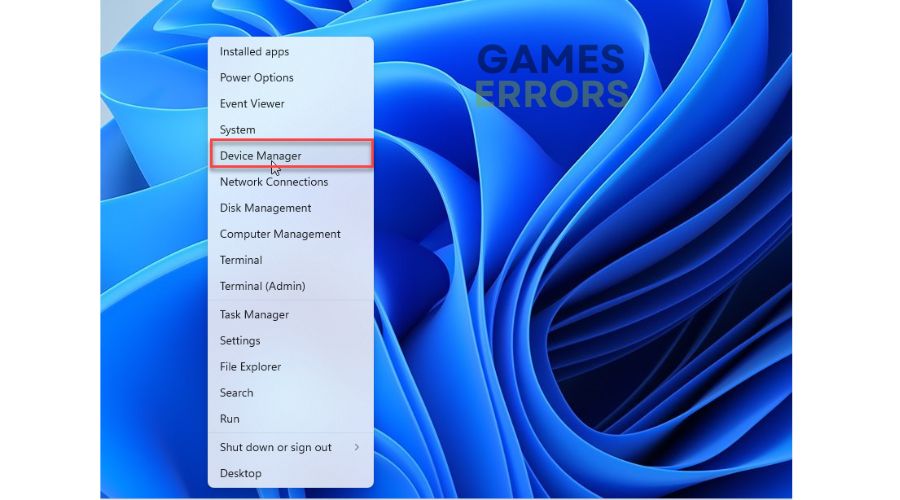 2. Double-click the Network adapters to expand.
3. Right-click on your network card to select Update driver.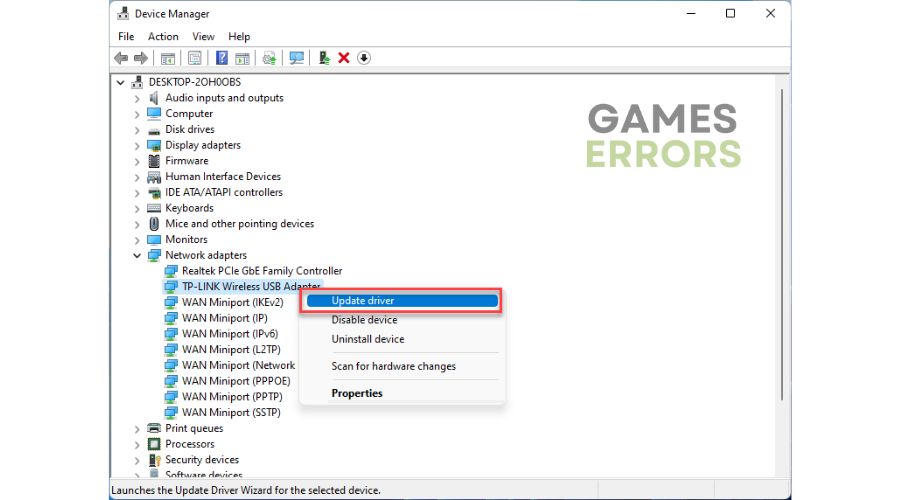 4. Follow the on-screen guide to search for, download, and install a new network driver.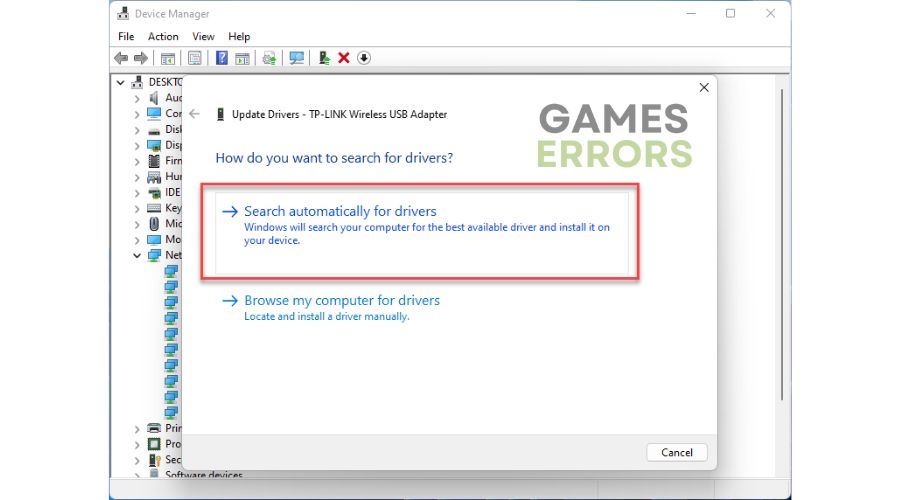 While you are using this method, consider updating your graphics drivers too for better performance and to lower the chances of encountering other problems.
We recommend updating your drivers hassle-free with Outbyte Driver Updater. You can trust this reliable tool to provide the latest and authentic hardware drivers, saving you time and effort on manual updates.
⇒ Get Outbyte Driver Updater
2. Temporarily turn off a firewall
If you encounter error code 30000 while playing the game, it could be due to your Windows Firewall blocking access to an essential resource needed for the game. We recommend temporarily disabling the Windows Firewall to see if it resolves the issue.
1. Press the Win + R keys to launch the Run dialog box.
2. Type; "firewall.cpl" in the dialog box and press Enter.
3. Select Turn Windows Defender Firewall on or off.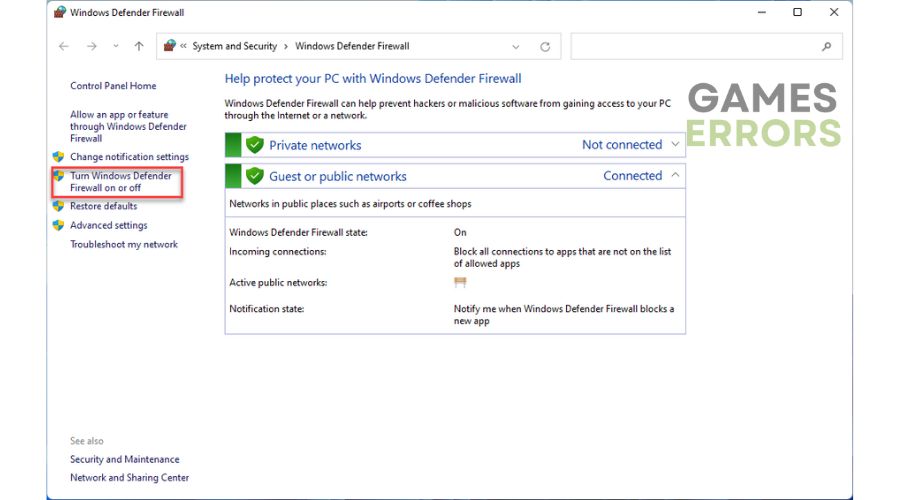 4. Tick radio buttons – Turn Off Windows Defender Firewall for Private and Public networks.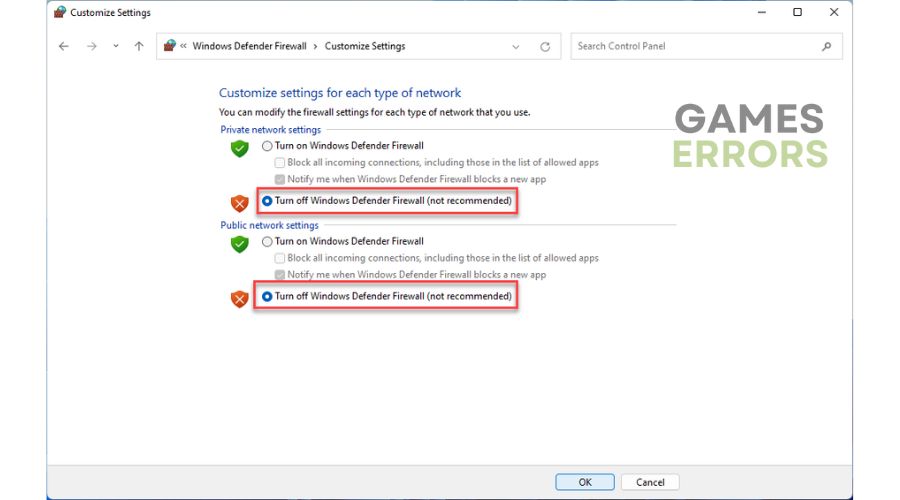 For optimal troubleshooting results, it may be beneficial to deactivate your antivirus software temporarily. Once the issue has been resolved, reactivate your firewall and antivirus program to maintain proper security measures.
3. Verify game files
Time needed: 3 minutes
You can also get error code 30000 if some game files are corrupted or missing. It is necessary to start the process of verification and repair of game files.
Open Star Citizen Launcher

Select Settings tab

Click Verify and wait until the file verification and repair process is complete.

Launch the game and check if the issue is gone.
4. Delete the USER folder
Corrupted data in the USER folder can also contribute to error code 30000. We advise you to delete this folder.
1. Ensure that you completely close the RSI Launcher and the game.
2. Press the Win + E keys to open File Explorer.
3. Navigate to the default path: C:\Program Files\Roberts Space Industries\StarCitizen\LIVE
4. Delete the USER folder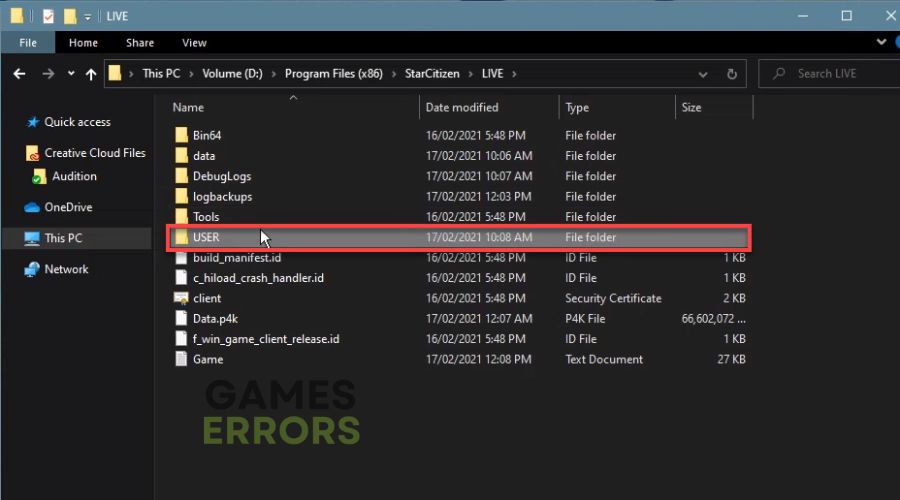 5. Launch Star Citizen and check if the issue is gone.
🌟Extra steps:
If you still can't eliminate error code 30000 in Star Citizen, try these additional options:
Related Articles:
Conclusion
To avoid encountering error code 30000 while playing Star Citizen, we have put together a list of helpful tips for you to follow. To begin with, try restarting the game or your PC. Also, ensure that there are no issues with the game server or your network. Updating your network driver and verifying the game files could help resolve this issue. Another effective step is to delete the USER folder. Additionally, temporarily turn off your firewall and antivirus. However, if you have any further questions or suggestions, feel free to comment below. We will be pleased to help you.