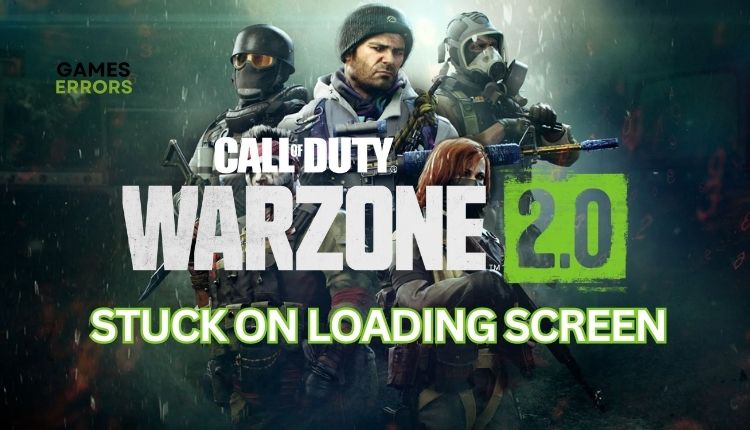 Warzone 2 Stuck On Loading Screen: How To Fix
We can assist with Warzone 2 loading screen issues. Our team is dedicated to finding fast solutions. 👍
Do not despair if your Call of Duty Warzone 2 is stuck on the loading screen. This popular multiplayer game is a great Battle Royale, but technical problems and some poor design choices hinder it. The most common issue is being stuck on the loading screen. However, we are here to provide a few possible solutions to help you overcome this challenge and start your gaming adventure.
Why is Warzone 2 taking so long to load?
There could be several reasons why Warzone 2 might fail to load and get stuck on the loading screen.:
Low PC spec for minimum game requirements
Outdated GPU driver, the game, or Windows OS
Corrupted or missing game files
Server or network issues on your side
Corrupted cache
Too many background processes
A firewall or antivirus interferes with the game
How to fix it if Warzone 2 is stuck on the loading screen?
Firstly, we recommend taking care of these straightforward tasks.:
Check if your PC meets the minimum game requirements.
Restart the game launcher or your PC to eliminate any temporary bugs and glitches.
If, after preliminary steps, Warzone is still stuck on the loading screen, do the following:
1. Update your GPU driver
If you're experiencing difficulty with the loading screen in Warzone 2, consider updating your GPU driver.
1. Right-click on Windows Start and choose Device Manager.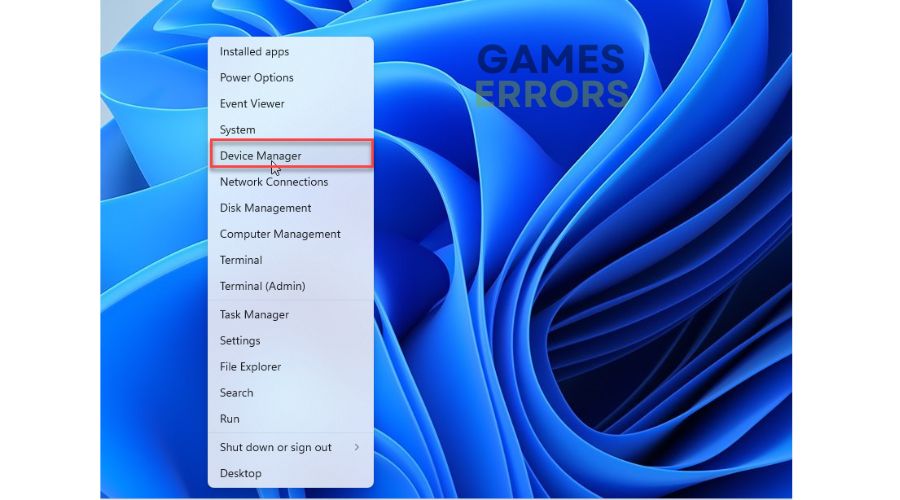 2. Double-click to expand Display adapters. Right-click on your GPU and click Update driver.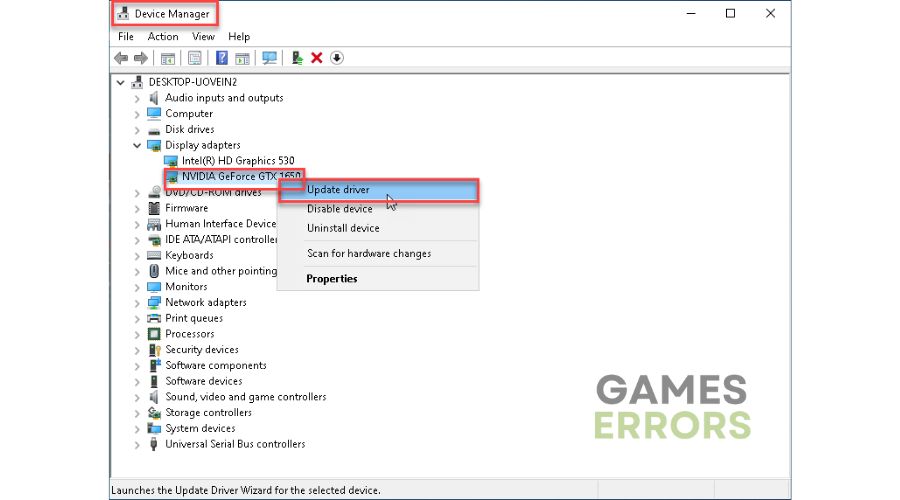 3. Choose Search automatically for drivers and wait to complete the update.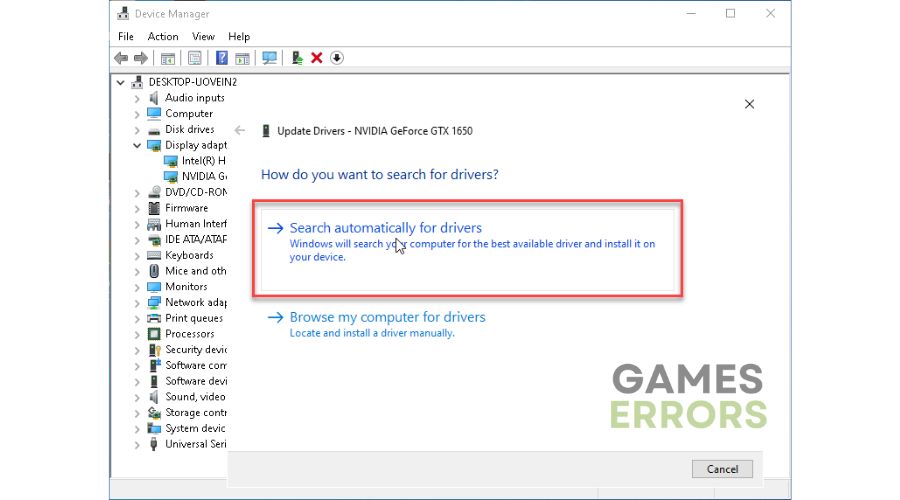 4. After updating (if a new driver version is available), restart your PC.
Are you tired of the endless chore of keeping your computer's system drivers up to date? Outbyte Driver Updater offers a solution that will help you save valuable time. With its user-friendly interface, this software automatically updates your drivers with ease. No more frustration or hassle of manual updates – let Outbyte Driver Updater take care of it for you.
⇒ Get Outbyte Driver Updater
2. Clear cache
Sometimes, problems in Warzone 2 can be caused by corrupted cache files. Try clearing the associated cache files and see if the issue persists.
👉Battle.net launcher
1. Press the Ctrl+Shift+ESC keys to open Task Manager and navigate to the Details tab.
2. Close all Blizzard processes like Battle.net Update Agent and Battle.net.
3. Press the Win + R keys to open the Run dialog box.
4. Type; "%ProgramData%" in the box and hit Enter.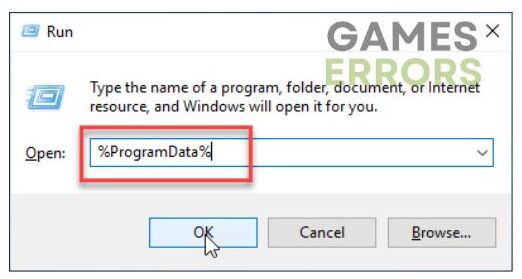 5. In the ProgramData folder, locate and delete the Blizzard Entertainment and Battle.net folders.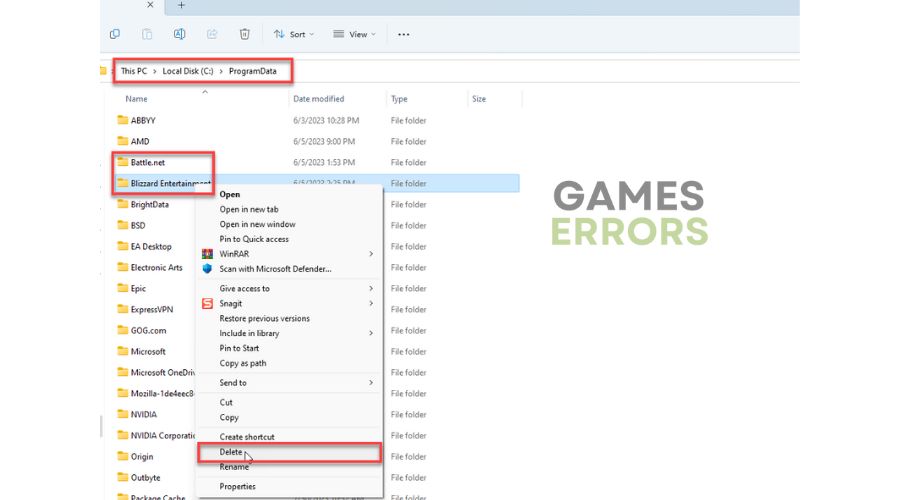 6. Run Warzone 2 through the Battle.net launcher to check if the issue persists.
👉Steam launcher
1. Open the Steam launcher and select Steam > Settings.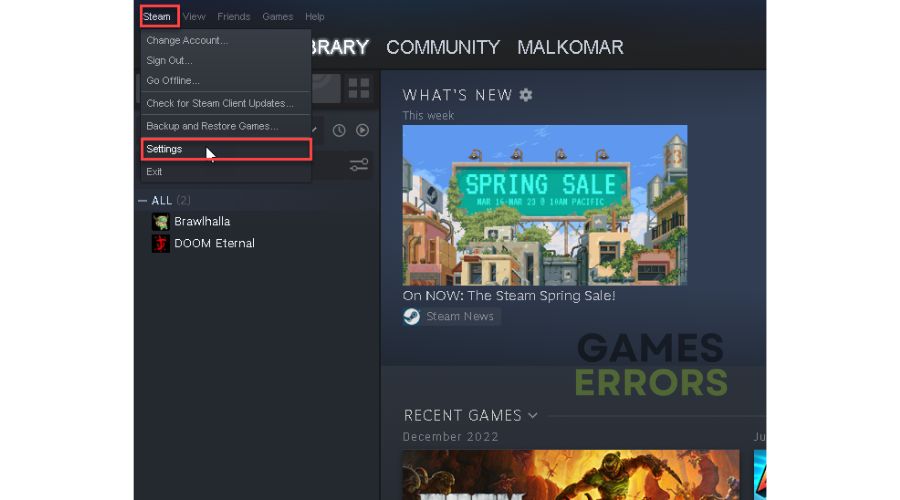 2. Select Downloads and then click on the Clear Download Cache.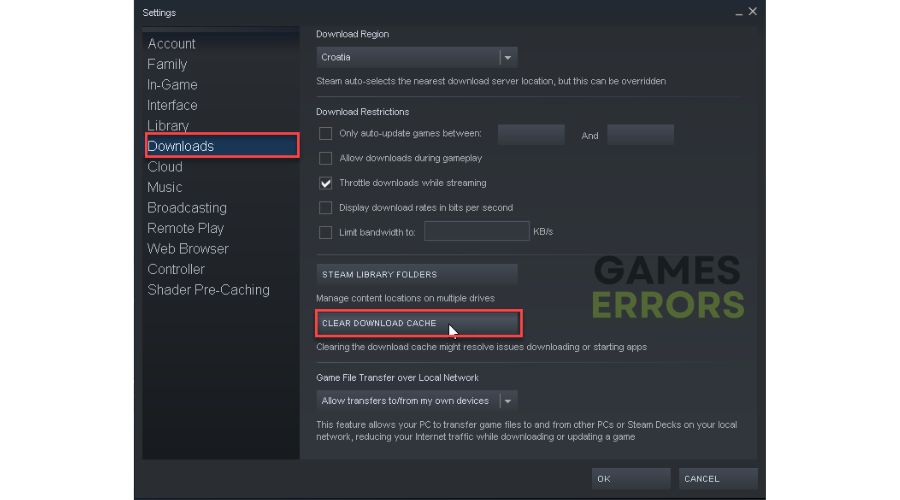 3. Reset in-game options
Time needed: 1 minute
If Warzone 2 is stuck on the loading screen, resetting all your game settings to their default state may help resolve the problem.
Open Battle.net launcher

Navigate to your games library to select Warzone 2.


Click on the cog icon (Options) and select Game Settings.

Under Warzone 2 Game Settings, click on the Reset In-Game Options and confirm the action.

Relaunch Battle.net and run Warzone 2 to check if the issue is gone.
4. Repair system files
Use the SFC tool to fix Warzone 2 loading issues by scanning and repairing corrupted system files on your drive.
1. Type cmd in the search bar to find a Command Prompt.
2. Right-click on the Command Prompt in the search result and select Run as administrator.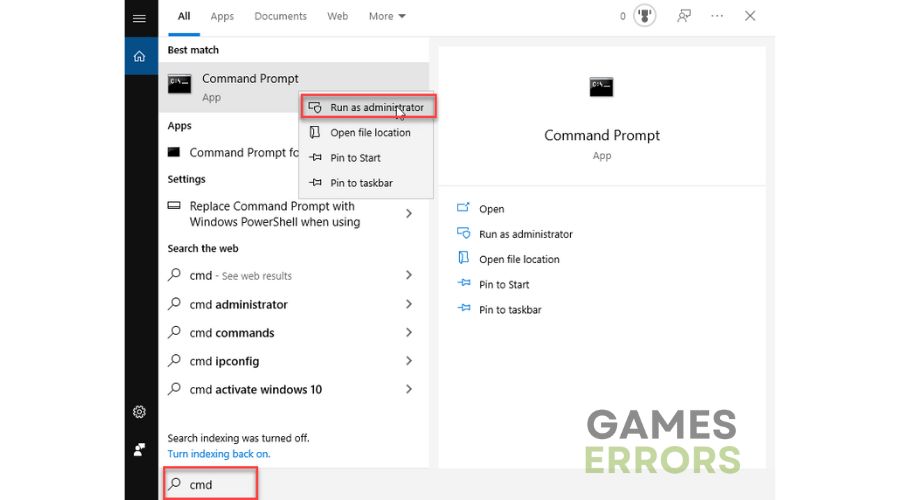 3. Type sfc /scannow in the Command Prompt and press Enter.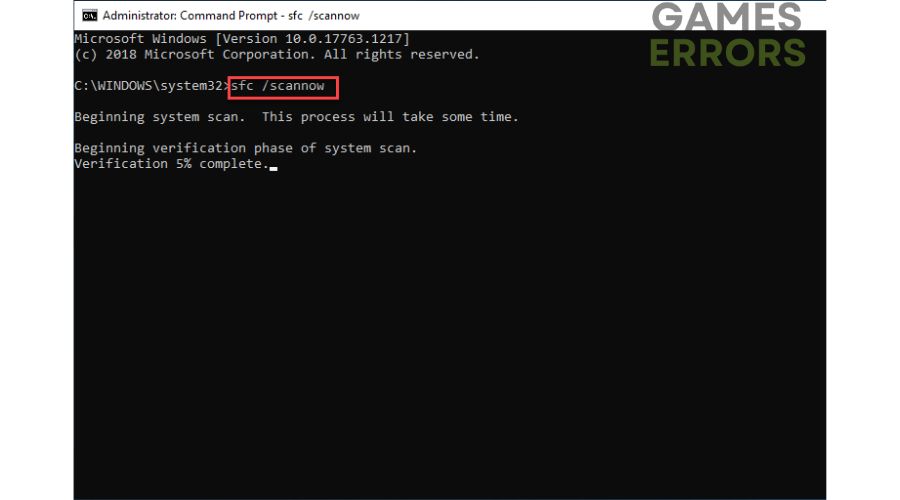 4. Wait a few minutes for SFC to scan and recover any corrupted or missing files.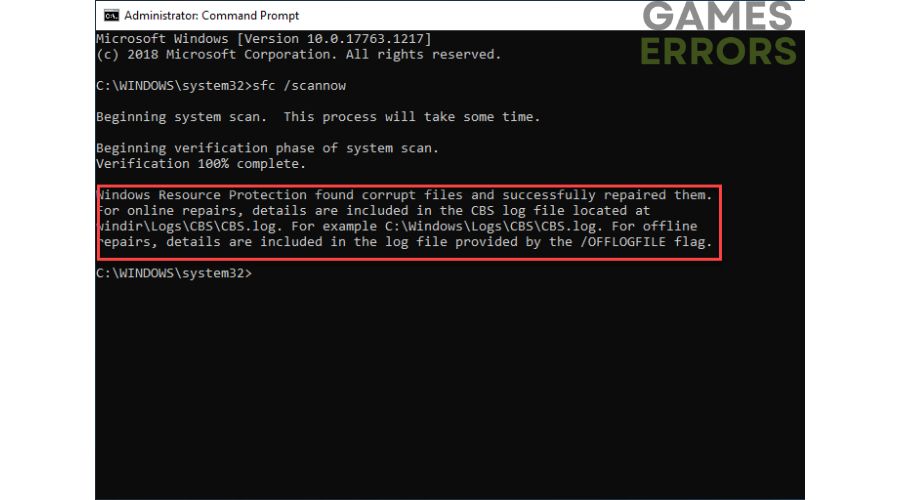 5. Restart your PC and launch Warzone 2 to check if the stuck issue is gone.
✅Extra steps:
If you're still having trouble with Warzone 2 getting stuck on the loading screen, there are some other options you can try:
Check the Warzone 2 server status for scheduled maintenance or any other issue.
Check the stability and speed of your internet connection.
Update the game.
Update Windows to the latest version.
Update DirectX, .NET Framework, and VCRedist.
Disable overclock and tools like MSI Afterburner, RivaTuner, etc.
Reinstall the game in a different folder or disk (prefer SSD).
Related articles:
Conclusion
If you're facing a loading screen issue while playing Warzone 2, we're here to help! First, make sure that your system meets the game's requirements. Then, try restarting your game launcher or PC, updating your GPU driver, and resetting in-game settings. Also, try clearing the cache, repairing system files, and updating the game. If you still need further assistance, feel free to comment below.